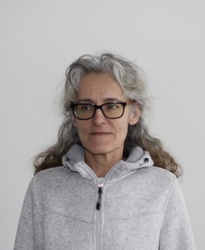 Rose Salkova

Montreal, Quebec
Life Coach, Spirituality Coach, Family Coach
Certified Life Coach
Are you struggling with painful, exhausting family relationships? I'll work with you so you can set boundaries, get a long deserved relief, achieve peace of mind, or even reconcile.
About Me
We are told that we can't chose our family. If so, how often did you wish that you had different parents? That you never married that person? That you were someone else? How often did you try to change them or yourself? Or, eventually you decided simply to never see them again.
You may say: "My mother neglected me, abandoned me, my father was never there, my father was a drunk, my ex is toxic, my children disappoint me, … so my feelings are justified."
I hear you. And it's tragic when a child doesn't grow up loved and nurtured, when a husband lifts his hand on his wife or child. Not to mention that words are just as sharp and painful as swords are.
However, how do you relate to what happened or what is happening to you and around you?
If your thoughts are frequently stuck in the past, if you can't sleep at night, if you shake, get sick when you are supposed to meet them, if you get angry that they don't change or if you simply shut them out of your life, then I'm here to tell you this:
Family ties are like the currents in a river. Swimming against them is exhausting. While we can't move against these currents, we can redirect them and ride on them. In a similar way, we can't change our family but we can change how we relate to them.
Hi, my name is Rose. I'm a Life Coach. Family relationships are in the heart of my practice because I believe that they are the key ingredient of the recovery to our wellbeing.
Be free, feel whole, get relief, get peace of mind, find reconciliation. Find joy again!
Reviews
2 reviews (5.0)
Life guided me to Rose. My fears, worries, negative thoughts, dark past, my loves, family and friends were the topics discussed. Trust has been established with Rose from our first meeting. She was able to guide me on my personal journey, with great listening. She helped me heal, achieve peace of mind and grow towards a joyful future.

Francis D.
I was involved in a toxic relationship for several years and I had a hard time breaking it off. After working with Rose, I understood that the relationship wasn't right for me and I was able to leave. What's nice is that whenever I look back, I don't feel any pain, regret or hate. I am free.

Nick, Programmer, Montreal