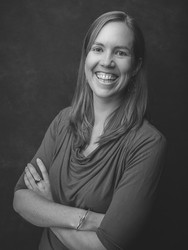 Sarah Brooks

Washington, District of Columbia
Career Coach, Entrepreneurship Coach, Life Coach
BA, ICF Professional Certified Coach
Frustrated that you are at the top of your career but miserable? Scared to start over? Discover your true passion and how to translate that into a fulfilling career and life.
About Me
You've worked hard with the promise that rising in your career would bring more joy and satisfaction in your life. Except once you get near the top, you realize that isn't the case at all. All you see is more stress and frustration, but you have no idea what else to do - this has been your career your whole life (or maybe you've changed many times and are scared to change careers one more time).
Does this sound like you?
*Constantly disappointed with your career
*Choosing between making a difference in the world and making money
*Sacrificing your personal life
*Frustrated with coworkers or managers
*Feeling stuck and with no freedom to move your life forward without losing everything
*Scared that you will never be successful again
*Disconnected from your creative and innovative side
I work with people just like you to:
*Figure out if moving on is the right decision for you
*Discover your true purpose and key values
*Find the career (or business) that is the best fit for you
*Create a step by step process to get out of your frustrating job and into a dream career
*Find the right balance of service and personal well being
*Increase awareness of who you are and why you make the choices you do
*Ensure a successful start in your new role
*Live your life with ease, happiness, and the impact you want to make
A little bit more about me and my background - I've been coaching since 2012, I'm a graduate and former trainer with Accomplishment Coaching, a graduate of Brown University, a two-time NCAA champion in rowing, a Watson Associate, and a StartingBloc Fellow. I'm an avid traveler, lover of the outdoors, photography, and drawing. On any given weekend you'll find me cooking a big brunch, reading in the sun, skiing, or dancing to some live music.
Feel free to reach out for a free consultation to see if we are a fit.
Reviews
5 reviews (5.0)
Sarah is great at asking questions and pulling together my thoughts in a succinct summary that helps to guide next steps for reaching my goals! I love the action items she came up with because they are things that are doable but not obvious. I highly recommend Sarah as a coach!

Willa, Harvard MBA Student
Sarah is very attentive and supportive as a life coach, and made herself totally available to help even outside our scheduled times. I found Sarah to be very empathetic, and I felt comfortable being honest about my goals and feelings with her. She is great at what she does, and is very enthusiastic about helping people live lives they love! Initially I was nervous to talk to Sarah, but she was gracious and made me feel comfortable. In just a month, Sarah helped me make a pretty major life decision and to set some intentions for a brand new chapter in my life! It now feels like I have more permission to really go for what I want in life. I've worked with other coaches, and Sarah was by far much more approachable, clear and organized in her approach.

V.M. San Francisco, CA
I absolutely recommend working with Sarah, she is an insightful person and good at communicating what she learns. She is encouraging and supportive, offering to take calls in difficult times. Life coaching has helped me to identify who I am, what is important to me, and how to incorporate those activities and traits into my work and life. Sarah's honesty and frankness is enlightening without being threatening or negative. She sees trends in my behavior that I do not and is open and very clear about what she observes. I tell my friends that the most rewarding result of life coaching with Sarah is how empowered I feel. Life and career are a scary place for me as I head to where I want to go. The sessions and tools that Sarah has taught me provide support and give me confidence.

Kate P, Photographer, Washington, DC
Coaching from Sarah made all the difference and I was able to move beyond a wall I just couldn't get through before. If you're not sure whether or not you should try coaching, just go for it. You don't have anything to lose and the techniques are very helpful

Nicole D, Washington, DC
Sarah has an amazing talent for helping people identify thoughts and behaviors that get in the way of happiness and giving spot-on suggestions to live a better life. I have an "A Ha!" moment every time I talk to her.

Jason W., Washington, DC