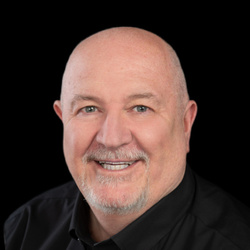 Scott Pickering

Halifax, Nova Scotia
Executive Coach, Business Coach, Retirement Coach
Life Coach
I coach those struggling to achieve their goals whether personal or business and those looking to develop positive habits in their day to day activities through Mindset coaching.
Details

Halifax, Nova Scotia B4B 1X9
902 220 8010
Send Message
Visit Website
Hourly Rate: $200 to $250 Canadian Dollars
Gender: Male
About Me
Struggling to achieve your goals – either personal or business? Or maybe not even clear on your goals? Just not getting the results you desire?
My mission is to work with people who want to set & achieve goals but need assistance in identifying clear steps to get there. I am here to help you get results.

There can be many reasons why we fail to achieve something we thought originally to be exciting & challenging but yet achievable.
Our mind will deliver to us what we fear the most, believe it or not we encourage it to do so based upon our thoughts & actions.
So, if you are facing more obstacles than you expected you are probably focusing on the negative aspect of the result rather than the positive steps you have taken.
Managing your mindset, educating your mind subconsciously will deliver a different outcome. I will work with you using different techniques to help you find what is within you to improve your current situation.
I coach on MINDSET.
For me, the right MINDSET is key to reaching the goals we want in life. I work with high achievers who have an insatiable desire to move forward to their next level by redefining not just goals & objectivities but also their identity.
I provide solutions through Mentoring & Coaching for those who seek improvement, clarity, and purpose with their lives. My core values of impact, growth and remaining authentic at all times are my critical success factors.
My background was in Finance working for major European Banks. I managed a select team of high achievers, with a clear objective of improving bottom line ROI with effective cost management.
Having a positive MINDSET was crucial, it was a critical success factor back in those days and it still is today, many would argue it has an even greater relevance.
I can help with setting a clear vision, set of goals, a purpose for those who want this, but it all starts with the MIND.
Reach out to me for a confidential FREE session.
Reviews
3 reviews (5.0)
I first started working with Scott in 2015. As a forex trader, the psychology of trading and managing your mindset are critical success factors. I found Scott not just knowledgeable on how to approach the market with these factors in mind but his help dealing with mindset specifics associated with trading in a live environment with real money on the line 100% advantageous. For example, I suffered with F.O.M.O. (Fear of Missing Out). Scotts ability to break things down and build back stronger has not just saved me money, but it has made me money in my forex business. I am really grateful for the help given to me, my mindset is completely different now to what it used to be. I definitely gained a new perspective and became more self-aware of past negative cycles. The new approach and tools I now have enable me to have a much stronger focus and plan to action in achieving my potential. I highly recommend Scotts services in coaching.

Jack, Hong Kong
I have known Scott for over 20 years, during this time he has supported me on several occasions and inspired my career going forward. I most recently worked with him to guide me through a company acquisition and merger which involved a big transition with my job role and responsibilities. His knowledge and understanding of how a large muti-national business operates was very supportive through that transition. Working together, he was able to help guide me through the changes with his noticeably clear and confident steering. This helped maintain my focus on the bigger picture. Although at times the merger was challenging and very stressful, as a sounding board for working through issues the support from Scott was invaluable. I know I was creating some self-imposed stress as I was focusing on the wrong things at times. I am glad I resisted reacting to changes rather than working through everything in a very logical fashion, grasping the bigger picture and working with the changes rather than resisting them. I know I would not have come through the process with as positive mindset without his clear guidance and experience. Roger, Business Owner and Entrepreneur, London, UK

Roger Beckett
Looking back through my sessions, I found Scott to be a great source of clarity helping me to navigate through the noise that was surrounding me at the time we spoke together. Scott was a calming influence throughout and breaking things down into bite sized chunks was a very simple but very effective way of addressing the Mindset issues that I was facing and 100% it turned me around. It's so obvious to me now, but there is no substitute for using the experience learned from a successful career and adapting it to fit the issues I had. His entrepreneurial background gives confidence and his advice on point. Mike, Head of Corporate Sales, Newcastle, UK

Mike