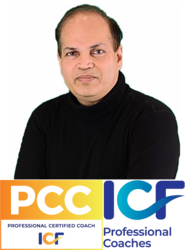 Shiv Shukla

San Mateo, California
Life Coach, Relationship Coach, Spirituality Coach
Advanced Grief Recovery Specialist
I help clients with recent or years old Grief & Loss to recover to be their fullest self, Goal settings and achievement, Relationships, Phobias, Meditation / Spiritual practice
About Me
I have developed my passion and purpose of helping and supporting people looking for help in the following situations.
1. GRIEVING / LIFE CHANGING EVENTS COACHING:
Grief and loss that happened recently or years ago is individual and unique for every person. I provide a safe coaching environment for you to take action. You will look at your old beliefs about dealing with loss, what losses have affected your life, and take new actions that will lead you to completion of the pain attached to those losses. As a result, you will be able to discover and complete what was left emotionally unfinished due to a death, a divorce, or some of the other major losses as follows.
• Death of a Spouse or Family Member
• Divorce
• Pet Loss
• Job Loss
• Retirement
• Loss of Trust, Loss of Approval
• Change in the Financial State
2. HELPING CHILDREN WITH LOSS COACHING:
Most parents or adult caregivers find themselves at a loss when trying to help their children deal with any grieving/loss experience that impacts them. This proven coaching program is designed to empower parents and other adults who work with children, the necessary tools to help children effectively deal with their broken hearts, no matter the loss they are facing. This will help you to guide children in completing their relationship to the pain, isolation, and loneliness caused by a significant emotional loss in any of the following situations.
• Child is overwhelmingly affected by the death of a parent, grandparent, or a family member.
• Divorce of child's parents, grandparents
• Child has been devasted by the death of a pet.
• Change of schools or residence.
3. SPECIALIZED COACHING:
I help my clients achieve what they want in life in the following situations.
• Goal Setting
• Relationships
• Spiritual development / Meditation practice
• Overcoming unexplained fear/phobias
Reviews
Shiv doesn't have any reviews yet.