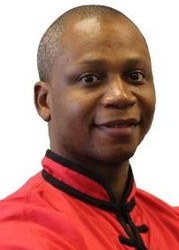 Sifu Karl Romain

Edgewater, New Jersey
Business Coach, Career Coach, Relationship Coach
Certified Professional Life Coach,Certified Cognitive Behavioral Coach, Certified Master Business Coach,Certified Executive Leadership Coach
We help people who are at a crossroads in life or in need of a catalyst to get back on track. We help them discover new possibilities for their life, business, career, relationships, and health.
Details

Edgewater, New Jersey 07020

8449226224

Send Message
Visit Website
Gender: Male
About Me
Do you feel exhausted from the possibilities in your life? Have you come to a crossroads in your career & relationships?
You are that successful being, and you want to re-energize to gain back your confidence and strength?
• We help clients like you, who are facing challenging situations in their lives, careers, & relationships
• We will help you get through the crossroads, & figure out what direction you want to take in life
• We will help you achieve authentic confidence in yourself & see the possibilities for your life
My expert coaches & I will serve as your guide: My belief is we have the answers we are seeking inside of us. My coaching process focuses on two main areas: beliefs and attention. Understanding your beliefs allows you to understand how you are interpreting the world and identify hidden saboteurs that are keeping you from accomplishing your goals. By directing your goals and desires you will feel a greater sense of purpose in your life.
We work on both your short-term & long-term goals. You will feel re-energized and your community will feel the shift in you as well. Our clients experience a sense of calm & confidence-as if a weight has been lifted off. You will be given the tools to go through life's challenges & come out stronger. You will have a deeper understanding of yourself & see new possibilities for your life relationships, and career.
I am a Certified Professional Coach and Best-Selling Author. I am no stranger to adversity as I overcame a life-threatening car crash with serious injuries to persevere and pursue my dream and become a World Champion.
My elite team of coaches have been carefully selected for their expert abilities, cover a diverse spectrum of clients - from top-level executives, stay at home moms/dads, to career changers. My team has been personally trained by me, in my proven coaching model, which guarantees impressive results.
I offer a free 45-minute consultation, give me a call today to get started.
Reviews
27 reviews (5 verified) (4.96)
I appreciate the genuine interest and even more, Sifu listened to my call for help in a sticky business situation. His advice was valuable. You do not run into people with sincerity and ability very often in life, but Sifu is definitely trustworthy and reliable. I am grateful I had the opportunity with him.

John
Our initial consult was illuminating, and Karl asked a lot of great questions that I hadn't thought of yet. He was personal, a good listener, a great provider of insights and I appreciated his willingness to share so much in our short, but invigorating conversation.

Valerie
I was very impressed with his experience and how that transferred to our session.

Anne
During my intro phone call Sifu Karl was understanding of my life situation, helpful and a good listener. At the end of that call I felt that he was the right coach for me and I was excited to hire him.

Haim Ore
Kyle
"I am working with Sifu Karl Romain. He's great! He has the experience and background in business that I need, and his work is similar to mine, so he's on target with his suggestions for my business. He's punctual and dedicated to what he does, and is good at keeping me on track." Pretty awesome, but no surprise to me!

Melissa
I had the opportunity recently to do a business strategy session with Karl Romain. He was laser focused, very professional and empowering. Karl helped me to make some significant shifts in how I have my money conversation with potential clients in just 45 minutes. I highly recommend him.

Caterina Barregar
Working in a family business is rewarding but comes with many challenges. We hired Sifu Karl Romain to help us with some family dynamics but received so much more in return. Not only did Sifu Karl help bring our family closer together, but he also left us more focused on what matters to run a successful business. With Sincere Gratitude

Bryan Markiet, CEO
It is very pleasant working with Sifu. He is asking a lot of in-depth questions which I never thought of before, and he also uses very useful exercises. Those questions give me a better understanding of myself, my beliefs which I copied from my parents. And also knowing that these beliefs don't always serve you in today's life. It is a real relief to know that you are not your beliefs and that you can always choose for a different perspective on life.

Kindest regards, Marcella Smeele
Dear Sifu Romain: Words con not express how blessed I am to be working with you as my business and to honest total transformation coach. As you recall, before working with you, I was stuck in a deep valley of indecision and confusion concerning the direction of my personal life. Initially, I thought you would help me to grow my coaching business. However, after our first session together, you were able to guide me through an exercise that revealed that I had attached myself to a superman complex; feeling that I had to save the world and in doing so, I was attracting, as the comic books would say, "damsel in distress." This unbalances belief system caused me to engage in unhealthy relationships that ended in divorce, bitterness, and feelings of despair. I could not understand, how I could achieve success in business and academics, however, my personal relationships were like kryptonite to Superman. I had tried other coaches, gurus, books, and sessions with a therapist (nothing against therapist), they all seemed to deal with the symptoms of my despair. You, Sifu Romain, were able to paint a picture as you did, by guiding me to see that even Superman has to be re-energized by sunlight. It was this revelation and doing your exercises that brought clarity to my mind and laid the foundation to transform my thinking and belief system from feeling unworthy of true success and happiness to know that I deserved and worked hard to get to where I am. I actually should rephrase that and say, "where I am going" because one thing I have learned working with you is that the ancient proverb is correct, "The journey of a thousand miles, begins with one step." Lastly, since I have been working with you and following your suggestions, my business has also greatly benefited. This week alone, I have over 18 scheduled Discovery Sessions (huge success), and by starting a Facebook Group, it has exploded to nearly 3,500 members and my Twitter followers are over 13.6K. I can say with certainty, my recent success and social media exposure are directly connected with you as my coach. Again, thank you for helping me to realize my dreams, and knowing I have and deserve to be happy, fulfilled and loved.

Lyman A. Montgomery, MBA
Sifu has been an outstanding mentor and coach to me over the last seven years. He has been instrumental to me in identifying many of my company's core issues and solutions to those challenges, as well as in guiding me with a roadmap to my family's real estate company that I can use. As in most family businesses, our company has had its share of problems and tribulations. Sifu has a great ability to listen and identify problems within my company. He understands the dynamics that exist in relationships among people. Sifu has a great business acumen and understanding of systems, and can offer many constructive positive recommendations that make a lot of sense. Sifu's skill and ability in asking me the right questions have been highly effective and extremely financially beneficial as I implemented action steps to hit my goals. I would like to thank Sifu again as I continue to make positive steps forward. Sincerely

EH-Real Estate Developer
Sifu Romain is a dynamic and supportive consultant. He takes the time to truly get to know you and your goals and needs before making recommendations. His skill and expertise is immediately evident and he coaches live and on the spot, asking the coachee to practice and implement the new skill, which is the best way to learn and internalize new information. As a former corporate trainer and coach, I know this is the best way to facilitate a true change in practice and adopt more effective methods! His style inspires intrinsic motivation and the desire to activate your own potential. Be ready to work and to learn, and most importantly, to experience progress and success! Respectfully,

Christine Pizzuto Collins, MS Psy, MS Mgt Certified NLP Practitioner, Consultant CADC Certified Addiction Counselor Hypnotherapist and Reiki Specialist
"Karl is a wonderful life coach who helped me on many levels both personally as an individual as well as relationally. He's accomplished wise and down to earth. He understands the way all aspects of life work together to create emotional physical and spiritual wellness. He is very perceptive and has very insightful tools and strategies to help relational connection and communication. These tools are golden and worth the investment in yourself. He demonstrates true caring and the ability to lift you up into your potential. I would recommend him to anyone looking to strengthen their relationship and intimacy as well as anyone just looking to take their life to the next level."

Jace R.
Karl Romain was able to quickly capture some essential facets of my life. With his friendly and open approach he showed me new perspectives and invited me to take action. I was able to integrate and it has helped me move forward in my life and business. Karl Romain has a golden mixture of a warm carrying heart and a clear and edginess to help you realize changes.

Fenneke, coach
My decision to seek a life coach was triggered by difficult personal and professional circumstances. I found myself at a crossroads in both areas of my life. Sifu helped me navigate those crossroads and understand how to structure my priorities in a way that I am now able to meet my short-term goals on a consistent basis. Additionally, he coached me through specific situations that I was struggling to understand. Due to his coaching, I found myself better prepared to succeed. He is a wonderful coach and a great hire.

- Charles Little, CFA
It has been a full week now since I had a session with Sifu Karl Romain, and only now can I fully grasp how profound our conversation was for me. My first impression was that of a very jovial, authentic man who showed a keen interest in my story. I thought I had to hurry up and get to the marketing reasons of my call, but he put me at ease right away and made it clear that there is time for the story that lead me to become a coach. In the subsequent hour of our conversation, I felt that each word was deliberate; each question was taking me towards a bigger revelation. I took notes and copied them a few times afterwards just to memorize all the great advice Karl shared. I had two introductory calls with prospective clients since then, and I noticed a big difference in my approach. I knew how to proceed, knew what was important, what to watch and listen for, and with the second call, I did not even have to move the conversation towards the topic of payment - the client asked "can I pay via PayPal?" This call made a huge difference for me. The bootcamp training, and my previous training are very, very useful, but Karl put it together in a way that makes the lesson easy to apply. I am so grateful for this opportunity. He's not only a great coach, but also a truly kind and generous human being as far as what I was allowed to experience. Don't miss the opportunity to speak with and learn from him.

K Woyke, M.A., CPC, ELI-MP
I had the honor of coaching with Karl Romain. His precise modeling technique and ability to influence immediate learning was amazing. Within a short period of time, I felt confident and able to improve key skills in making my coaching practice successful. He is professional, direct, and very personable. Any coach who wants to generate more clients, improve building their coaching practice, and increase overall success in the coaching industry should work with Karl. I believe his services are worth the investment!

D. Reid- Life Coach
Karl is a very insightful coach with a lot of knowledge and experience. He is always willing to spend the extra time even when not in sessions to answer any questions you have, which shows that he really cares. Before working with Karl I struggled to get clients and was charging low fees. After working with Karl, within the first month, I got my highest paying client on my regular program and I learned how to speak about what I do when talking to others, which helped me get another client.

- Dan, Life Coach, New York
I cannot recommend Karl Romain enough. In the first session alone he made a huge impact. His ability to see beyond my scattered thoughts and to help me focus on the true issues has been invaluable. He listens without judgement and always makes me feel safe. Every time we talk I feel more empowered to face the challenges in my life. My only regret is I didn't find Karl sooner!

L. Drew
When I first embarked on this journey, I didn't know what to expect but I knew that I was ready for a change. I had come to place in my life where I realized that I was existing, rather than living. Caught up in the rat race, I couldn't remember the last time I'd come up for air. A friend of mine told me about Sifu, she'd had success and suggested that I work with him. So, I bravely rolled up my sleeves, took a deep breath and jumped in. Sifu is straightforward, honest, and so insightful. He's makes it easy to confide in and doesn't pass judgements or criticize. He earnestly seeks to help you uncover your truth. It has been work but I have been completely satisfied. If change is what you desire and if you are ready to go through the process, it is well worth it. The work that he does with you is completely transformative.

Christina, Nanuet NY
Before I met Sifu my life was a train wreck, box cars lying all over. Every aspect of my life was in shambles .I was in a rut , too exhausted and emotionally drained to get myself out. Sifu Romain recognized where I was and gradually gave me the tools I needed to be liberated. No more silent tears because I'm no longer feeling hopeless . My life is now moving steadily forward and I only have Sifu to thank. With his superior expertise Sifu has a special way of revealing to you the possibilities and solutions that are feasible . Sifu , my heartfelt gratitude to you for putting me back on track .

Camille Newman
"Sifu Romain Inspires you to take action. In our very first call itself, he challenged me to test my limits and set a difficult timeline. And the best part..I achieved it. He shares valuable insights on the topic being discussed. He has a way to charm his audience with optimism and lead them well. He has the ability to look at a situation from various different angles and analyse it well. I thoroughly enjoyed and gained from our coaching calls. I look forward to keen insights from Sifu in future as well. All the best!

- Akanksha, India "
In February I lost my stable income and realized that my business needed to be profitable because I could not continue to fund my business as needed I turned to Sifu Karl Romain's valuable advice and coaching. Through the months that we have worked together Sifu Karl Romain and been a blessing in so many ways. He has helped me see myself as the owner of the business and through his wisdom I have gained the confidence in myself to bring my business into profitability. I have made several much needed changes and I am proud and content with the results that I am now getting. I have realized that being a business owner is a process that needs to learned and practiced and developed. There is a system to success. We all have the capacity to replicate success if we find a coach who is able and willing to teach us.

Mr. Diaz
Thank you Sifu for coaching me and for being the person who opened my heart to my significance

Jorge Alejandro Culler
To Whom It May Concern: I am currently going through a divorce and needless to say, over the past several months, I have needed an "ear to listen to me and a shoulder to lean". Sometimes it was just so I could vent and other times I needed advice. Plain and simple… Sifu Karl Romain is the closest thing to an angel walking on this earth and, if you knew me personally, you would understand that I do not say this lightly. His listened to both my heart and soul and well as my rationale for the reasons I felt the situation was as it was. I felt he could truly feel my pain and more importantly, wanted to help me get through this with a positive result. He became my champion for getting through the rough times with his words of true encouragement and inspiration. He was never judgmental. He was always there for me. I don't believe there are many people out there with such a kind soul and a loving heart. I can't express my appreciation enough for him being there as someone I could TRUST when I needed it the most. He is so easy to talk to and very down to earth. His guidance brought me back to the person I knew I was and could be. Someone with confidence to face the future and the ability and wisdom to know that there are many paths ahead of me and they are looking brighter and brighter with each passing day. Sometimes things are out of our control and we have to accept the reality of the situation. Sifu helped me realize that the future is ours to mold and take a hold off and it can be a wonderful place full of opportunity and new paths and goals. I don't think I will ever be able to THANK him enough for all that he has done for me.

Susan Christiano
Sifu Romain is such an inspiration in my life. His program Finding Balance by Daylight Training has helped me make a magnificent shift in my life. Sifu's teachings have really taught me the true fundamentals of how to walk in my purpose by using the power of I AM. This has given me an entire new perspective in which I use daily. Not only are his teachings empowering, but they are truly life changing! By applying them to my daily life I leap with a new confidence and clarity that I did not have before. I can not thank you enough Sifu! I AM... Forever Grateful! God Bless You Always!

Jacqui Phillips
Sifu Romain has been an incredible coach, very comforting, easy going and friendly! First of all, he called me and instead of the 30 minutes free, we actually talked an hour. He really was there and was trying to help and understand the core problem. During our mentor ship, he emphasized the importance of fitness and of energy balance, the spiritual development and personal accountability . It wasn't really a physiological sessions but rather we framed lifestyle I wanted and needed. He was always available whenever I needed him despite his very busy schedule. he inspired me for fitness routine, healthy eating and healing. I really appreciate that he always went above and beyond to help and to be there when you need the guidance the most. Sifu Romain is one of a kind person himself, with an incredible bio, he leads and inspires by his own example. I certainly recommend him as a coach and I am very glad I have met him.

Zhanar G. Kuanysh