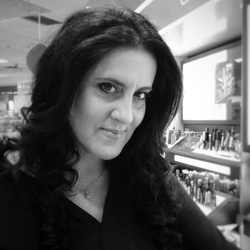 Silvana Smejoff

Montreal, Quebec
Life Coach, Spirituality Coach, Relationship Coach
Thetahealing basic and advanced
I help middle-aged women, 40+ feel unstoppable. I take them on a journey of discovery to build and keep their self-esteem high, to know themselves and create the life they desire to have.
About Me
My name is Silvana and since I've known myself as a person, I love people.
I've been learning from them and my goal for years is meeting at least one new person a day.
I was born in Uruguay, a small country in South America and later lived in Brazil for most of my life. I have lived in Montreal, Canada for the last 4 years.
I consider life as a great gift to be lived in its fullness.
I realize that every day is a miracle and if we are here, it is to learn and do good.
I have great friends in the four corners of the world and every person I meet, I find it very special. I listen, I dedicate time.
I realize that people are living longer and longer, and I feel they should prepare for it.
They need to get to know themselves better, to see at some point in their lives what is blocking them and not allowing them to move on. To see what they need to feel fulfilled.
I worked in fundraising and social causes for 18 years, all aimed at making this world a better place. I have been very successful. I shone! and most of all I did it by making others come true and shine.
I have been a coach since the day I was born. And as I approach the age of 50, I want to guide you to live the next 50 in the most comforting and wonderful way possible.
I have studied to become a coach, and together with Clown's training and especially Thetahealing, I have discovered that everything happens for a reason and that there's a lot you can do in order to have a full life.
What you are today is the starting point for a road of new adventures. My goal is to support you in finding and defining your path, so you can live a full life.
Because everything you feel is a choice. And because this second one is over and won't come back.
Reviews
Silvana doesn't have any reviews yet.
The Smart Way To Find A Coach

1 Describe Your Goals

2 Get Matched

3 Free Consultations
Find My Ideal Coach Now