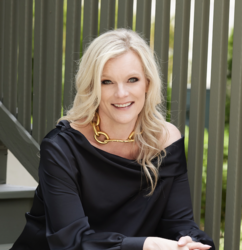 Stacy Bahnsen

Birmingham, Michigan
Leadership Coach, Life Coach, Executive Coach
BA, Certified Professional Life Coach, The Life Coach School, AS Degree Business Management
Are you burnt out in career, stressed or lack direction and motivation in life? You WILL reach your goals, improve relationships, increase self confidence, and create a future filled with excitement!
About Me
You thought life would look different. You'd have achieved your goals, have the perfect relationship, have life all figured out but you find none of that is true.
You want to find purpose! Feel excited for the future in your life and career.
To know the decisions you are making are taking you to the next level personally and in your business.
Let me ask you…Are you:
Finding that your life is mundane the days blend into weeks with no future plan?
Yearning for adventure, excitement, and inspiration in your day-to-day living?
Disappointed or upset by what you see when you look in the mirror?
Stuck with an unsettled feeling something is missing, that there has to be more to life than this?
Feeling your relationship is going nowhere or simply tired of dating the wrong guy?
Mentally and physically exhausted?
If you identified with any of the above then you owe it to yourself to learn how to move forward in your life with purpose!
I want to invite you to schedule a call with me to talk about where you are and where you want to be.
If you're ready to live the life you have always imagined?
HERE'S THE TRUTH:
You don't have to continue down the same path. Its not to late, you can reinvent your life at any age.
YOU'LL LEARN EXACTLY HOW TO:
Gain direction and find clarity as to what fulfills you.
Feel empowered to decide who you are, what to believe and how you show up in your life.
Step out of your comfort zone and do the things you've always wanted to do.
Plan with intention a future that excites you.
Choose your relationship by showing up as your true authentic self.
WORK WITH ME AND …
1. Remove the fear holding you back from the life you want.
2. Learn how to create new thoughts and behaviors that align with the life you desire.
3. Eliminate confusion and doubt empowering yourself to live a life with no regrets.
I will believe in you when you don't believe in yourself and I will fight for you when you want to give up!
I've got you!
Reviews
3 reviews (1 verified) (5.0)
Anna
Working with Stacy was so great, a life changing experience. Not only was she able to help me stay focused on starting and growing my business, but she was dedicated and cared throughout the whole process. She helped hold me accountable to my goals and make sure my plan for success was manageable and attainable every step of the way. Furthermore, Stacy helped me become a better person I strongly recommend her Life Coaching services to anyone wanting to grow in life or business. Thank you Stacy for everything!

Chase B.
My coaching sessions with Stacy were a blessing! She is very patient, a great listener and really helped me stay focused on developing the other areas of my life I've been neglecting. Stacy's process is structured with clear takeaways after each session. I'm very greatful I was referred to Stacy and I strongly recommend her life coaching services.

Sarah R.