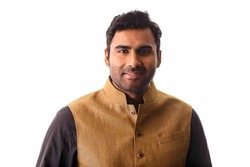 Sunil Nair

New Delhi, Delhi
Leadership Coach, Performance Coach, Team Coach
I help organisations develop "intentional" leaders by facilitating high potentials step into bigger roles and equipping managers to stay ahead of the curve and become better leaders.
About Me
With more than 17 years of experience delivering exceptional service across various industries, I know what it takes to stand out in the digital world. Leveraging my marketing, consulting, sales and business development expertise, I help my clients define a strategy that helps them build a flexible marketing workforce through scalable recruitment, staffing, and managed services.
I work to differentiate my clients from their competitors, using a framework that gives them access to a global talent pool with niche marketing skills, enabling them to tell a great story and connect with their audience. The result? Increased brand awareness and greater audience engagement that takes my client's businesses to the next level.
As an executive coach, I believe that 'a leader is one who knows the way, goes the way, and shows the way.' A successful leader in the marketing and communications field myself, I draw on my extensive business experience, supportive nature, and ability to involve key stakeholders in the coaching process to help my clients become more effective in their leadership roles.
For me, coaching is an opportunity to nurture the leaders of tomorrow. I enjoy helping my clients identify their strengths, habits, and, most importantly, blind spots so that they can take their performance and results to new levels. I have practical, hands-on experience with building leadership presence, change management, and strong communication practices and focus specifically on supporting leaders in these critical areas.
Reviews
Sunil doesn't have any reviews yet.