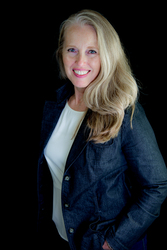 Susan Townsend Morris Plains, New Jersey
Life Coach, Career Coach, Christian Coach
Virtual Facilitator Trainer Certification
Looking to make a change but you're not quite sure how to get started, or where to go? Feel the elation that comes from knowing your direction and taking the steps to get there.
About Me
I love people. I'm the one striking up a conversation with strangers in the grocery store just because I find people fascinating.
People are surprised when they hear my story. Widowed at 39, remarried and divorced by 49, a single mom working in the corporate world, only to be downsized... just to name a few. My life has been reinvented multiple times, through which I have developed a resilient spirit and drive to keep moving forward.
During my 20 years in the corporate environment as a learning and development specialist and project manager, I cultivated a human-centered approach to creating customized training plans; now I utilize this approach in creating programs for my clients. But it's not all business, you are listened to and cherished for who you are.
Reviews
Susan doesn't have any reviews yet.