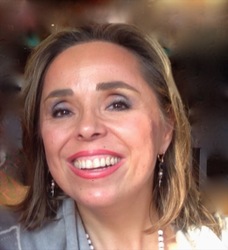 Tania Melick

Jabal Lubnan
Executive Coach, Business Coach, Career Coach
MBA, Mindfulness, Wellness and Somatic Coaching
Are you trying to find the fulfilling career, to solve your business challenges, to find the next breakthrough business idea, or you want to make a change? If that is the case, partner with Tania
About Me
Do you want to accompany professional growth with personal growth?
Do you want to construct opportunities and develop breakthrough solutions that enable you, your team and your business to grow and prosper?
Are you looking for the next breakthrough business idea?
Tania can help you craft solutions and bring new ideas into existence.
By the end of every day, week and month you will gain traction. The process works. It takes you from where you are to where you want to be in less time.
Tania's clients are:
- Crafting solutions and developing their business.
- Creating the desired change including but not limited to developing a new behaviour, communicating effectively, doing their strategic and succession planning.
- Gaining Focus, speed of execution, remaining motivated to reach their goals.
- Boosting their resilience, confidence, autonomy and influencing skills.
- Transforming limiting self-belief and freeing the energy to make the change happen.
- Navigating ambiguity and uncertainty with confidence.
Made globally, Tania is where East meets West.
Tania's professional and life experience reinforced her deep belief that to enable providence to move we need to commit ourselves while staying truthful to our values, that life is about creating oneself, that blessings occur when we are grateful and that in wisdom lies a dear friend called "understanding".
As a founder of her coaching practice Tania is grateful for the trust that her clients put in her.
If you are interested to partner with Tania, please schedule an appointment.
Reviews
5 reviews (5 verified) (5.0)
Great coach- Very knowledgeable and has strong expertise!

Grace
Tania is an amazing coach! She's helped me get clarity on what I really want out of my career and each week we come up with actionable steps to achieve my goals. Her kind but firm technique is very effective. Thanks to Tania, I'm on the right career path and setting myself up for success!

Alexandra
Grace
mohammed
Maggie Aradati