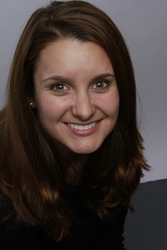 Tara Quinn

San Francisco, California
Life Coach, Career Coach, Executive Coach
BA, PCC, CPCC, CDC, CTI CoActive Leadership Graduate
Have You Ever Dreamed of "Taking Time Off"? Do you long to escape your cubicle, quit your job and travel the world on your own terms? If so, welcome to Three Month Visa...
Details

San Francisco, California 94107
Gender: Female
About Me
San Francisco life coach Tara Quinn, PCC, CPCC, CDC is a "Life Sabbatical & Long-term Travel Coach" - a Certified Life and Career Coach with a passion for working with clients who dream of taking time off to travel, live, work, study or volunteer abroad.
As the Founder and President of Three Month Visa Coaching and Consulting, her mission is to empower her clients to transform their lives (and ultimately the world at large), through meaningful international travel experiences.
Since 2006 she has established a track record of successful work coaching a diverse roster of clients from myriad companies including Google, Gap Inc., Microsoft, Apple, PwC, TD Bank, Bank of America, Accenture, UC Berkeley, Bain & Company, Sony, Levis, McKesson, Coldwell Banker, Droga5 and Ogilvy & Mather.
An avid traveler and believer in the rejuvenating effects of "taking time off", Tara's journeys have taken her from the ancient ruins of Peru and rainforests of the Brazilian Amazon to the temples of Japan and the Himalayan Mountain ranges of Nepal. She is widely considered to be a national thought leader on the topics of work/life balance, career breaks and travel sabbaticals and has been featured in numerous online and print media outlets including The Wall Street Journal, BBC Travel, New York Magazine, USA Today, The Huffington Post, Seventeen, Travel & Leisure, The Christian Science Monitor and msnbc.com.
If you're ready to take your travel dreams down off the shelf and make them happen, contact Tara TODAY - she'll get you off the couch and on the plane!
Reviews
9 reviews (5.0)
Tara was a guest speaker at the Women in Leadership Conference at UC Berkeley that I attended. After seeing how motivating she was, I needed to approach her and speak with her further! I have been approaching a major transition in my life, and knew she would have the words to help me through. Tara provided the clarity and reassurance that I have been searching for for months! She makes you feel completely comfortable to speak with her about anything, and she genuinely cares about your situation and wants to help. Ever since our conversation, I have been feeling a million times better about the path I am choosing in life. She even made me realize dreams for my future that I didn't even know I had! I am now so excited for this life transition rather than apprehensive, and I know Tara will be there to help me along the way. :) She is even coming to my university as a guest speaker to inspire other young professionals. Tara is clearly completely dedicated and passionate about her career and helping others achieve their dreams.

Rachel G.
Tara is a wonderful motivational speaker and coach. She's like a force of nature, tearing down inhibitory boundaries and helping to shape your vision with clarity and confidence. The best thing about Tara is that she has had her own travel experiences and what she is doing is truly her passion. She can "talk the talk and walk the walk." If you are stuck in neutral and want to get in gear with the next big phase of your life, I would definitely recommend consulting with her!

Kylie M.
A good life coach is an invaluable tool & inspiration for everyone, especially if you need an extra push to get to your dreams or just to the next stage of unfolding into the person you want to be. Tara Russell of Three Month Visa Coaching and Consulting is nothing but AMAZING. YOU WILL BE SUPPORTED, INSPIRED, and ITCHING TO MOVE! Thank you, Tara!

Lola T.
Tara had been a huge help to me at a very challenging period in my life. There were many changes that were happening and multiple directions in which I could go. Although my coaching needs had nothing to do with travel or sabbaticals, she was able to help my "life needs". That's a gift. She was patient, kind, and a tough when I needed it. Tara is a wonderful Life Coach and Life Sabbatical Coach. I can't rave enough at how she managed to walk with me towards making the choices I had to, and helped with allowing me to be confident in the directions I was taking. Tara is a gem.

Suzanna T.
Although awesome is a very overused word, it is the only one I can think of when describing Tara. I used her coaching services when I was in a quandary about my career and was looking to find the courage to follow my passion, which is travel and writing. In working with Tara she gave me the skills and tools I needed to set a plan in motion. Through her constant encouragement I have submitted my first (hopefully of many) travel article, started a blog about San Francisco AND best of all I am starting my own tour company in San Francisco. I would have never done this because my fear and doubt in myself always kept me from going for my goals. But Tara showed that I could do it. Her humor, compassion and motivating spirit are just a few of the skills that makes her so successful.

Laurie K.
I learned to trust myself. I feel like a lot what coaching is about is having the space to work out the things in your head with an unbiased person who can help you through it. It's been a journey of making the abstract real and taking what I want and deep down know about myself and bringing those things to the surface. I have made huge progress. I went from a being a distracted person, someone who was preoccupied with work, afraid to even thinking about make progress in my life to someone with more of a plan, a better focus on a bigger life vision. I particularly love how you pushed me to celebrate my successes along the way. This is something that I have often forgotten to do. I don't have it all mapped out but I've learned that that's OK...I am deep in a positive life change.

Veronica P.
Sometimes when we're going through a transition, weathering an upheaval, or just trapped in our own inertia, it helps to talk to someone. It especially helps if the person isn't necessarily a best friend or family member, but rather someone unbiased who can take us firmly by the elbow and guide us when the path ahead looks a little sketchy. Tara gets my vote for the person in San Francisco to talk to. Several months ago, having just accomplished a monumental personal and professional life dream, instead of feeling celebratory, I felt confused and weird. Tara was able to snap me out of my funk in just a few sessions, offering practical, wise, compassionate, funny, nonjudgmental advice that truly resonated, and she helped me see that what I was experiencing was a normal and temporary aspect of my career. I highly recommend her as a coach. She's easy to talk to, easy to listen to, and more than anything, she's easy to hear.

Lavinia S.
Tara is wonderful! She coached me for about 5 months in 2008. She was instrumental in getting my business organized enough to take a 7 week trip. Tara provides great leadership and encouragement. My business became a well working machine because of Tara. Now I'm ready to take another multi-week trip!

Dan M.
As I sit here on the eve of the eve of my life-long dream, I'm quite convinced that if it weren't for Tara I probably would have chickened out at the thought of quitting my dream job to travel the world last year. Instead, I have a one-way ticket to Lima in 36 hours and for the next several months, or years, of my life I will be joining the "tribe" of vagabonds and traveling the world solo. Simply put - Tara is the lightening in a bottle we all need. She will help you figure out a way to say "peace out corporate america" and break away from the chains of smelly offices and jobs you hate or even adore for a journey of significance. She gives you permission to scream at the demons in your life, giggle like a schoolgirl at your accomplishments and teaches you how to learn to trust yourself so your trip becomes everything you want it to be. Call Tara and before you know it, the mountain in front of you will soon be a bump behind you on a road in Peru, Africa, Nepal or anywhere else your wanderlust soul craves. It's a big world out there, so hurry up - life is too short to wait for the future.

Katie S.
The Smart Way To Find A Coach

1 Describe Your Goals

2 Get Matched

3 Free Consultations
Find My Ideal Coach Now