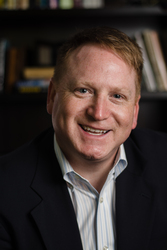 Todd Curzon

Seattle, Washington
Leadership Coach, Executive Coach, Business Coach
Computer Science, CTI Coaching Fundamentals, Project Management Professional
I am a Leadership Transformation and Executive Coach assisting individuals and teams in creating impact in their organizations. As a trusted advisor I support individuals in achieving results!
About Me
Been recently promoted and find yourself unprepared for the new rules of the game? Perhaps you have been tapped to turnaround a poor performing team, some of which used to be your peers, and are a bit anxious about the new power dynamics? Landed your dream job and are overwhelmed by the short window from the starting whistle to delivering results? Many leaders have trodden down this path -- the difference for today's leader -- the rapid pace and endurance required to achieve breakthrough results.
I bring 18 years of management consulting experience where I helped companies accelerate their pace in: 1) strategy definition & execution, 2) intentional succession planning, and 3) building high performing teams. I am a firm proponent of outcome-based thinking, and strive to navigate my clients in this direction, ensuring they achieve their full potential. I work with individuals & teams, from general managers to the C-Suite, to transform their approach to leadership and create impact in their organization.
I subscribe to the philosophy of a systems-based approach to coaching where our actions are driven by our internal beliefs, perceptions, assumptions, and values. I encourage my clients to look at their whole life when looking to make changes. I am a thought partner and as such utilize a hybrid of coaching and consulting in my practice to deliver a customized experience. I am passionate about leadership and recognize now more than ever organizations are starved for authentic leaders.
I value the personal relationship between coach and client and recognize that I am not for everyone. If you are ready to work hard and achieve results please request a free consultation.
I look forward to partnering with you and helping you achieve greatness!
Reviews
7 reviews (5.0)
The company I work for has used Mr. Curzon's services for over a year and has been a tremendous help to us as a team and to me personally. I work in a very stressful environment and having him in my corner to lean on in times of crisis has been paramount. We have scheduled meetings that I have always walked away from feeling stronger and better prepared to perform my work tasks at the highest level. A few times I have been faced with a crisis at work that I was unable to wrap my head around and Mr Curzon has always made time to help me find a solution. We all love our "Todd-Time", as we call it. So much of what I have learned from Mr. Curzon about my professional life has bled over into my personal life. I take his guidance and apply them to my parenting, friendships, & push myself as an individual. Feeling well-rounded in all aspects of my life has only helped my professional even more. I would recommend his services to anyone who is committed to pursuing excellence in all aspects of their life. He started as my job coach and has become a trusted life coach. I look forward to many more "aha moments" with him.

Vicki, Leasing Manager, Little Rock AR
Soon after a career change into Property Management, I had the opportunity to start working with Todd. He has helped guide me through the changes of being in a new industry and new position, while focusing on my strengths so I could maximize my results. Our sessions flow with great ease and I benefit by bringing the topics to focus on. Todd always challenges me to step away from my comfort zone and to really break down my thought process. Throughout the year we have been able to work together, I've become more organized, prepared, a better thinker, and most importantly gained confidence in my new role. I truly credit my time with Todd to achieving these goals.

Amanda, Manager, Dallas Texas
My husband and I realized that as owners who have so many day-to-day responsibilities, we needed someone to look at the big picture and help us to grow our employees, which in turn would help us to grow our company. After much research, we decided that Todd Curzon was a perfect match for our needs and we have not been disappointed. Our company has gone from a chaotic, reactive atmosphere to an environment of Communication, Teamwork, Respect and Accountability. Through his knowledge and expertise, Todd helped us express who we are as a company with the establishment of our mission and operating philosophy. We have learned to manage our team in a more effective manner through well defined weekly and quarterly meetings. As well as weekly one to one meetings with each manager and they with their team members, which has helped to keep us all moving forward in our growth. Todd realized our need for set processes, so with his guidance and the hard work of our management team, we now have all of our processes in place and he has given us the guidelines to establish a great training program for new employees. With Todd's guidance and encouragement, time management tips and prioritization techniques, we have completed our employee policies and procedures manual and held a successful workshop to define what professionalism in our workplace looks like. We now have an atmosphere of teamwork and professionalism. in which all team members are held accountable.

Sheryl, COO, Little Rock, AR
When I decided I needed to reevaluate my career direction, I determined an objective outside voice was needed. After interviewing several Career Coaches, I selected Todd. After working with Todd for three months, I am more than happy with the results. Todd was able to actively listen to me, challenge my thinking and guide me through the evaluation and discovery process. The more you put into the process, the more you will get out of it. - cliché but true. I have recommended Todd to others and will continue to do so. It was a great value and very much worth the investment of time, money and effort.

Mary, Seattle Washington
When I was asked to be the CEO of a small tech company I knew it would be a challenge. There were many instances when I faced challenging situations and needed a sounding board when considering my options. Working with Todd at Assured Leadership weekly helped me to feel more confident in short term and strategic planning. In the end with his counsel I made decisions with a view to the future versus being reactive.

Trent, CEO, Austin TX
Right from the start my coach developed a strong alliance by ensuring I understood we came as equals and the power came from the coaching relationship. I set the agenda for each call, which ensured I got maximum value from our discussions. My coach had a unique talent for putting people at ease and invited discovery that enabled me to get to the right answer for me. On several occasions he challenged me to step outside my comfort zone reinforcing that my current career trajectory was right on the mark. The key to our success was tying everything we worked on to measurable results.

Shelley, CFO, Middletown CA
Todd has been instrumental in helping me get unstuck and advance my career and productivity. I didn't really have clear goals about what I wanted from an executive coach; I just that I knew I wasn't as productive, successful and happy as I could be. I interviewed several qualified coaches, but I felt right away that something was different and exceptional about what he does. Todd has a gift for helping me to find the point I need to focus on to overcome whatever obstacle is before me. I have been working with him for several months now, and in that time, my commission generation has more than doubled as a direct result of plans and processes he has helped me to implement. At the same time, my focus and clarity have increased, allowing me more time and space for myself and my family. I couldn't be happier with that result. In addition, I invited him to one of our team meetings to work with us on a particular problem – why our team, with its diverse personalities, was failing to get quality projects out on time. In that meeting, we found a clear resolution to the challenge we were facing at the moment, and I have every confidence that Todd could do the same for our team as he has done for me individually.

David, Senior Associate, Seattle WA