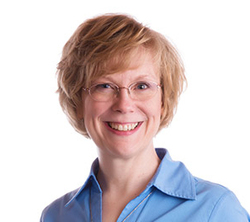 Trina Brown

Salem, Indiana
Health and Fitness Coach
BA, Certified Health Coach, Licensed Massage Therapist, Certified Massage Therapist
Do you feel out of control when it comes to food? I help busy women relieve stress and conquer food cravings so they can shed extra weight, double their energy and feel great about themselves.
About Me
Have you tried just about everything to lose weight and nothing works?
Do you feel out of control when it comes to the foods you eat?
Is your life too fast-paced to make any headway on your own to reach your ideal weight?
I coach busy women over 40 to relieve stress and conquer food cravings so they can say goodbye once and for all to extra weight, double their energy and feel great about themselves.
In my work with clients and in my own life I've found that there are 3 main reasons all those past efforts to lose weight haven't worked:
1. You have to sacrifice some of your favorite foods to stay on the diet. That's too hard to sustain for long, especially when food is one of the few joys in life or is something that really helps you get through stressful days.
2. You have an unknown food sensitivity, which can cause inflammation, weight gain, sluggishness, and even cravings.
3. The biggest factor of all is STRESS. More important than what you eat is how you eat, and stress has a powerful effect on your metabolism and your food choices. Have you ever noticed that you tend to crave sweets when you're worried about something? We don't have control over stress in our lives but we can learn to respond to it in healthier ways and I teach my clients how to do this. When I learned it, I conquered obesity, and now I maintain my ideal weight effortlessly.
As your coach I will NOT tell you what to eat or not eat to reach your ideal weight. You know better than anyone what foods are healthiest for you and what you need to do to live a healthy life; you just may not know you know. As your coach, I help you uncover this inner knowledge and design a customized plan that's easy to follow and it becomes second nature.
If you're ready to take the first step toward living a healthy life at your ideal weight, contact me today to schedule your breakthrough session. Life's just too short to go another day feeling run down, stressed out, and hating who you see in the mirror.
Reviews
5 reviews (5.0)
Before working with Trina I felt like "the chubby person." I had tried to lose that last 20 pounds for 10 years but couldn't do it. My work and my family always came first and I put myself last. And one day I looked in the mirror and didn't recognize myself anymore. I felt and looked horrible. I'd be out of breath after just a flight of stairs. I didn't feel in control of the food I ate. I'd eat junk when I was lonely or bored. I couldn't keep up with my husband and kids and they started to notice. I'd try to play with my granddaughter and chase her around, huffing and puffing. I wanted to be a better example for my kids. I needed to take control back, to find my power and my strength. I needed to take better care of myself so I could be with my family, to be active with them. When I first started working with Trina, I thought I already knew what to do and that working with her I might lose a few pounds and get more motivation. But working with her I accomplished so much more. I learned that all the little changes add up to big things. The psychology of it was so helpful, the questions she'd ask me. And I found out I was addicted to sugar. I had never realized how bad it made me feel. I still eat it sometimes, but I don't crave it anymore. I am in control of what I eat now and it's so freeing! Trina had such a calming influence on me too. I looked forward to talking with her every week. It made a big difference. She was so encouraging and had such great ideas. Trina helped me envision who I really am, and I found that part of me I'd forgotten and given up on years ago – the athletic, strong, healthy me. Now I look in the mirror and say "I'm back!" I feel and look great! I've lost those 20 pounds and I run up the stairs 2 at a time. My husband can't keep up with me and told me he can't believe how great I look and that he wants to get in shape too. Before, he was supportive of my getting healthier but it was with a donut in his hand. And now he's onboard with me. I can keep up with my granddaughter and I have so much energy and joy now.

Vickie S.
Before the group coaching program I had tried everything and became more and more discouraged. The program helped me to get over the hump and started me on the right track. The group was supportive and fun to be with. Trina is an excellent coach. She never discourages you but supports you and helps with ideas to help you not hinder you. She makes you want to commit to the program and be a success and she shares your joy with you because she has been there like us. Keep up the good work Trina and thank you for giving me my self esteem back.

B. D.
Trina is one of the kindest, most caring people I know. She gives you her complete attention, listens calmly and with great sensitivity, and has a way of instantly putting you at ease. Because she has struggled with her own fitness/weight issues, she truly understands where you are coming from. She herself has "been there" - which she will freely share with you. Trina and I met 31 years ago in college, and I can honestly say that she is now looking the *best* she *ever* has - fit, healthy, and energetic! When I saw her photo a few weeks ago, I just went "Wow!" and found myself wondering how she did it. During our Breakthrough Session, she shared her story with me. She listened with kindness, patience, and empathy as I described my own longtime struggles with my weight and lack of energy. Trina is an awesome coach! Just talking with her already gave me a lot of insight into my issues. She really "gets" me. And she's so upbeat and positive. If you're looking for a health coach, Trina's the best!

Sandra H.
"It's a great program and so fun, and it was so great to have Trina on my team guiding me! Working with Trina was wonderful because she always put me at ease. She is a great listener and her comments are helpful. She let me think before I answered if I needed it. From the beginning I felt like I was really making progress, one step at a time. I felt more successful and learned there was not something wrong with me. Everything we did together each week was really simple but new to me and very applicable. And it was so well thought out to anticipate and deal with the bumps in the road. The program encompasses everything – eating healthy, exercising, and when I met with Trina for our sessions over the phone, what she said really hit the nail on the head every time. It was uncanny! The program breaks down to exactly what I needed exactly the week I needed it. When the program ended I realized I really can achieve my goals. I know it and Trina knows it. When we started, I had thought I was getting help with clean eating, and I did, but I got so much more. I got the whys. Why am I not successful? Why does my body not like a certain diet? Why am I going to the fridge instead of fulfilling myself another way? The program provided everything I need to keep going."

R. Yeary
"I had some concerns before I started with Trina with Health Coaching. I told her up front I did not want to go on some crazy diet or eliminate chocolate. What I didn't tell her was I did not want to be doing a lot of homework every day and did not want to be put to shame when we had our weekly phone call because I did not follow some homework assignment. To my surprise, our sessions were extremely positive and I made so much progress in achieving my goals. Trina was so patient and she listened carefully to me then summarized accurately what I tried to express. Even more surprising was how the sessions were aimed at my whole person. She was able to draw out of me the deeper aspects of my life and helped me to clearly see things I was not conscious about. We did some exercises together during our sessions so no hard and fast homework and these exercises were enlightening and fun. I not only achieved my goals, I also felt so empowered and renewed. This program and Trina's guidance have helped me feel happier and I am healthier than I've ever been in my life."

Phyllis Santos
The Smart Way To Find A Coach

1 Describe Your Goals

2 Get Matched

3 Free Consultations
Find My Ideal Coach Now