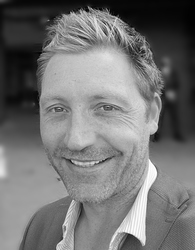 Warren Jonas

Hurley, England
Leadership Coach, Business Coach, Executive Coach
Virgin Startup Mentor, Henley Business School Alumni Mentor
I coach entrepreneurs & leaders to unlock their true potential, maximising their personal & business performance to achieve amazing results. Leading to high growth in revenue and clarity of direction.
About Me
Working with me you gain a trusted advisor who will guide you on your path to success.
I draw on over twenty years of experience in leading high performing teams within larger corporates and startups. I've held senior positions across Sales, Marketing, Alliances, Product, and Operations. Clear focus on strategy & direction with the longer term operational understanding to maintain and grow a business.
My Clients often achieve the following:
- Gain clarity on vision and goals
- Improve business growth & speed of execution
- Boost confidence in ability to achieve future goals & targets
- Enhanced leadership skills through coaching and mentorship
When you hire me you get:
- Someone to hold them to account on execution
- Proven senior leader, coach & mentor
- Productivity specialist & mentor
Niche backgrounds working in IT Services, Government, Startups, Travel, Retail, Consultancy & Property.
In today's complex and increasingly dynamic business environment, traditional education and professional training only gets you so far.
Request a FREE initial consultation to see how we can partner together.
Reviews
I love working with Warren. He has an amazing can-do attitude which brought out a confidence in me that I didn't realise I had. His passion for helping me succeed was apparent from the start. He's such a great listener and seemed to quite quickly realise how he could help me work on the skills I needed to develop. I learned a lot about myself. We discussed my behavioural patterns, some of the mechanisms that were holding me back, and then Warren came up with some creative solutions to overcome those mechanisms. No nonsense, just clear and manageable solutions. I'm also applying some of what I've learned into everyday life and can't thank Warren enough for this. He's patient and empathetic, but has the skills to be very clear and concise when needed. I'm really excited to continue working with Warren and am thankful to have found such an incredible coach.

Jack Rawles