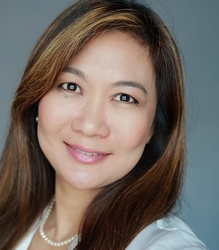 Coach Wendy Wong

Kuala Lumpur, Kuala Lumpur
Career Coach, Executive Coach, Leadership Coach
Transformative Coaching ACTP, Chartered Accountant (RMIT) Leading in Unprecedented Times (Harvard Exec Edu), Women in Leadership (Korn Ferry Inst)
Would you like to improve your Leadership Impact? I specialize in career acceleration and fostering team engagement. Connect and Message me your interest on LinkedIn BEFORE requesting a consultation.
About Me
IMPORTANT: I WILL ONLY RESPOND IF YOU CONNECT AND SEND ME A MESSAGE ON LINKEDIN - please search for "Coach Wendy Wong".
The following process will allow you to learn more about my work and consider if I am potentially the right coach for you.
STYLE:
Explore what others say about my coaching style and approach through their testimonials - Do they resonate with you?
EXPERIENCE:
Next, check out the history of my work experience. Then, after reading my LinkedIn profile, are my credentials what you are looking for in your coach?
CHEMISTRY:
If you have a resounding "YES!" to the two questions above, we will move on to the "Chemistry Test", where you will MESSAGE ME ON LINKEDIN, and we will set up a time to connect online.
SUMMARY OF WHAT I DO:
I work with my clients through a process of deepened self-awareness to bring clarity and confidence to their work choices.
Work with me to:
+ Strengthen your career goals and plans - I coached many on their career paths through the years. Your journey is uniquely yours; let me help you make more confident choices through broadened perspectives. Working with me, we will tap into your aspiration, concerns, and career advancement plans for peak performance.
+ Define your authentic leadership style - as a leader, we go through different leadership passages, from self-leadership to a first-time line manager, to a manager of managers or a senior leader. Finding balance from one to the other can be challenging. Let me help you with the transitions, letting go of what no longer serves, embracing new capabilities, and staying true to your core values.
+ Increase Team Engagement - I have worked with leaders to shift their team engagement from the lowest to the highest quartile. As a leader of your team, I will help you explore ways to help your team with a shared vision and improve the ways of working.

In short, I walk alongside my clients to navigate, accelerate and celebrate their development journey.
Reviews
22 reviews (10 verified) (4.95)
Wendy is very professional and has a greatly positive attitude towards coaching. She is very knowledgeable and extremely experienced, having come from a corporate background- she understands my situation well.

Rajes
Wendy is very encouraging and understanding , I like her very much.

Linh
Wendy is a great coach. She has provided me with great guidance by asking all the right questions and open up the path that is there right before your eyes. I do hope that I will have the chance to work with her again in future. Thanks Wendy!

Nurul Ashiqin
Had a conversation with Wendy and she is very passionate and helpful. Thank you!

C Y
Coach Wendy Wong is able to bring out the best in you, parts of you which you may not even realise were there. I believe she can coach an individual to achieve greater heights.

Benjamin
It was definitely a positive experience. It gave me reassurance and a clearer vision on whats my next step. Im super grateful for Coach Wendy, who gave me the push I needed to move forward.

Habiba Mohamed
very attentive, gets a quick understanding of what is needed and creates a plan to execute

Ebrahim
Had an initial conversation with Wendy and she is very attentive, honest and passionate. She effortlessly put herself in my situation and shine lights to my area of strength and interest. Thank you!

Irene
Wendy is very encouraging and has a very hands-on approach to coaching.

Meera M
Encouraging conversation with Wendy. She shared a sense of connection and active listening. Thank you, Wendy.

ZN
Working with Wendy through my values as well as mapping out my future career has been an invaluable experience. Wendy supported me in my choices that I have made for myself for my future. It was great to have a supportive figure who is also very well experienced in what she does. Through the coaching process I gained clarity for the path I would partake in the future and also broadened the possibilities of futures that I never thought that would be possible for me. The journey was enlightening. As a coach, Wendy is flexible and she cares about you. She's quick to adapt to how you feel most comfortable and she genuinely cares about your progress. I truly enjoyed my time with her and have also learned a lot from her and would highly recommend her to anyone who is looking for a coach who can truly support you and find what you are looking for.

Ashley
I was confused about the direction of my career. Wendy asked the right questions to help me realize what I want in life and guided me to take the path that is best suited for me. I am very satisfied with her service and hope to work with her again in the future. Overall, a very positive experience working with Wendy. :)

William Wong
I met Wendy on a day when I was going through a tough situation when it felt being surrounded by chaos. I was hurt and couldn't think clearly. The same afternoon I was to be coached by Wendy but I didn't have enough strength within me to even open up or to talk to anybody. But Wendy turned my inner weakness into a beautiful thought and at the end of that 1-hour coaching I was smiling and walking with joy within me. Wendy just makes you feel comfortable and helps you calm down. She then listens to you and then tells you what she heard and then she repeats the process. For Wendy, it is all about the coachee. I am looking forward to more sessions with Wendy not alone to be focused but to also to have a different view over things that I cannot think about. I know in you Wendy I found my Coach for life. Thank you, Wendy!

Annepaul
Coach Wendy was friendly from the get-go and she was wonderfully helpful. She makes the effort to prompt questions in order to get to know you better which is important to help with progression. Additionally, she is also well-versed in Human Resource hence, would help immensely when finding a job or a career.

Chok Carmen
Wendy was a charismatic coach that would give her commitment and effort all out to ensure all the coaching sessions are carried out effectively. She will not let you go and would continuously follow up until closure.

Kok-Soon Chua
Wendy is an excellent coach, professional, humble and with a great sense of humour. She enables coachees to tap into their full potential and helps them to perform with new insights, self-confidence and awareness. It is easy and fun to work with Wendy. She is flexible, creative, attentive and well-organized. We are proud that we won Wendy to represented Challenge Learning for a Train the Trainer of one of our global clients in the Finance Services Industry."

Vetter B., Managing Partner, Switzerland.
Wendy is my coach from a peer coaching programme. Knowing Wendy's years of experience in leadership positions from global enterprises, I look to her as my sounding board for both business and personal development related issues. As her coachee and a fellow coach, I must say that Wendy is definitely one of the finest coaches I have ever come across. There is an incredible calming quality about Wendy, which I believe comes from her inscrutable ability to listen deeply, so deeply she is able to get you grounded instead of fluttering about. And from there, she would draw out key insights and perspectives that many coaches would have overlooked. Wendy is definitely a rising star and a force to be reckoned with in the coaching world. I would recommend Wendy anytime.

J. Lim, Conversational Intelligence® (C-IQ®) Coach, Singapore
Wendy was really helpful in my initial consultation with her. She can capture the essence of your character and your struggles very quickly and applied techniques that help you identify your wants and needs in a career as well as identifying what are the next steps of action to take. She is also very encouraging that by the end of the consultation, you do see light at the tunnel! Thanks, Wendy :)

Nadia, Health and Wellness, Malaysia
I worked with Wendy for almost 3 years in the South-East Asia / India Leadership Team and during that time was impressed with how Wendy as head of HR helped us in building a completely new team and a new business unit. I really valued Wendy's opinions on a broad range of business topics and admired her passion for people development which led to a step-change in the quality of leadership pipeline in the region. Wendy is a true HR professional and it was a pleasure working with her.

P. Lekawski, General Manager. (Mr. Lekawski previously worked with Wendy in a Multinational Corporation.)
Wendy has facilitated several coaching sessions for me and each time we talk I take steps forward toward my goal. Bottom line -- she helps me move toward the results I want. She does this through a trustworthy process, her intuitive listening, and her positive, probing questions. The time I spend in conversation with her is always worthwhile, and I keep coming back for more. Thank you, Wendy.

B. Fulgham, Norwegian Refugee Council.
Wendy is a coach beyond passion! She has the professional skills that will help people develop their potentials. I highly recommend her as a coach for her great transformative values.

Amanda L. Regional Director of Student Experience, University of the West of England, UK
Wendy is passionate about helping others benefit from her coaching expertise, which she draws from her vast experience as HR corporate leader. Her strength lie in the ability to command the client's trust and respect to open up the coaching conversation, while applying the coaching techniques to eventually unlock potential. I would recommend Wendy to anyone seeking her coaching.

KM Gan (ACC), Vice President L&D of a Financial Institution
The Smart Way To Find A Coach

1 Describe Your Goals

2 Get Matched

3 Free Consultations
Find My Ideal Coach Now