3 Unlikely Industries Making Marketing Waves—and What We Can Learn from Them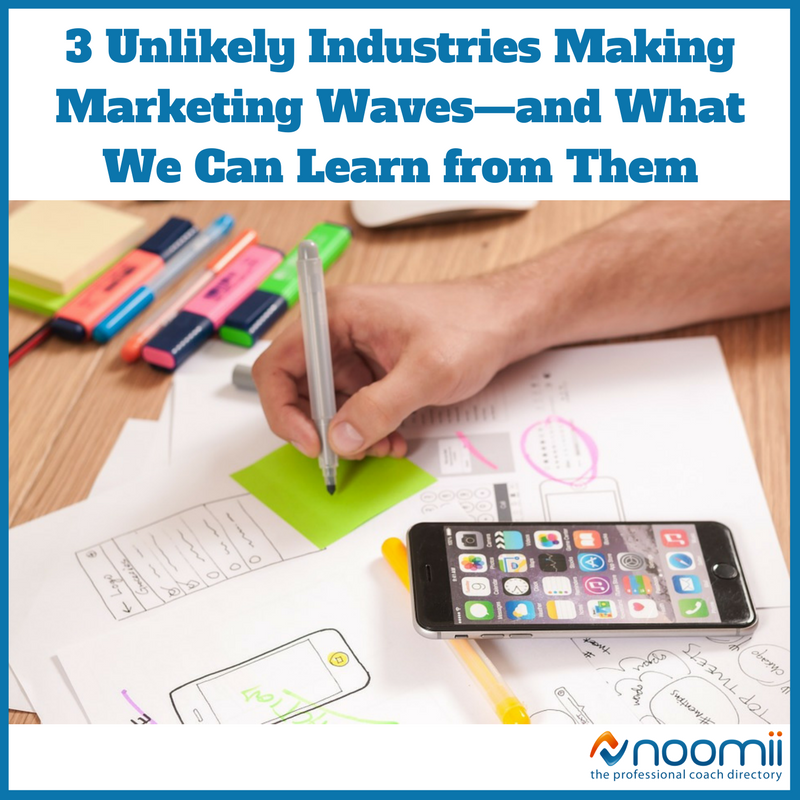 This is a guest post written by Dan Scalco. Want to contribute? Check out the 2017 publishing calendar.
In the marketing world, sometimes we can get stuck in a feedback loop. We keep hearing about the same strategies, the same industries and the same companies supposedly pushing digital marketing forward.
It's good to learn from the major players, but there are also a number of niche markets that have employed creative strategies to get to the top of the pile.
In this article, I want to discuss three of these unlikely industries that are experiencing a boom due to marketing creativity and sophistication. I aim to show how even in the most unlikely places, a marketer can find genius, as well as things to learn from and implement in your own marketing initiatives for your coaching business.
1. Sleep
It may appear on the surface to be sort of boring, but there has been a huge boom in the sleep industry over the last five years or so. The ecommerce revolution has played a huge part—digitally savvy mattress companies are sprouting up almost everywhere you look, providing viable alternatives to the traditional mattress warehouse giants. Alongside this innovation in product, there has been a concurrent innovation in marketing.
Major players in this reinvigorated industry have been implementing some pretty clever marketing techniques to shift their wares. For example, Casper, one of the more established online companies, has helmed some of the most creative ads over the last couple of years. Focusing their advertising in places like subways, Casper has built a relationship with their consumers based on playful warmth and humor. Their ads are funny, cute without being cloying, and memorable. Through this distinctly cool tone, Casper distinguishes itself as personable within an industry of totem-like warehouse giants. This is the genius of Casper because, after all, sleep is a personal, intimate thing.
And Casper is only one of many examples of new mattress companies shaking things up in marketing. It seems like the industry is taking a decisive turn towards savvy salesmanship. Who knew something as dull as sleep products could be cool?
Takeaway - To stand out from your competition, you'll not only want to think outside the box when it comes to your advertising efforts, by injecting your personality and humour into it, you want to relate to your audience on a personal level and be responsive.
2. Fitness
Once again prompted by e-commerce, the fitness industry has exploded online, with a panoply of diverse companies hawking diverse products. The marketing has also skyrocketed in sophistication, with a number of really clever strategies being implemented by smaller companies to get their name out there. One thing that these new fitness companies have done exceptionally well is to identify where their customer segments are hiding online.
After all, it isn't always easy to know where and how to reach prospective customers. But luckily for fitness companies (and many other industries), there are already pre-existing networks on social media, particularly Instagram.
Getting fit is often a lonely pursuit and the fitness industry noticed that people who were interested in it were interacting with each other online—sharing progress, tips and products that excited them. And so, a few clever fitness companies have been using influencer marketing to great effect—partnering with voices that were already popular in the space and speaking through them to promote their products. Quest Bars, for example, became known for giving away its products to fitness enthusiasts with a large social media following. These sort of testimonials have proved extremely popular because they don't come stamped on the box of a product—they come from the feed of the influential people themselves. This is a strong difference of appeal that the fitness industry has realized and channeled with tremendous success.
Takeaway - Do your research and find influential bloggers and communities to share your message with. Build a trusted relationship with them, offer incentives and become interested in what they are doing and how it can be related back to your coaching business. Leveraging influencers to promote your products and services online is a great way to expand your reach, but understand that you can't just expect them to do so without taking the right steps first.
3. Security
Home security is another unlikely field that has given host to a rise of creativity in branding and marketing. As the idea of a smart home has come to prominence, home security companies have been at the vanguard to meet the needs of people who want better experiences in enjoying — and securing — their property. And, like fitness and sleep, this ingenuity in product has translated to an ingenuity in marketing.
The security company, Frontpoint, for example, has demonstrated some pretty top-notch marketing campaigns that have put their product front-and-center. They've been innovatively using videos to educate and market to their customer segments since 2010, as well as running a series of podcasts that are peripherally related to their products. Their videos are short, succinct, and informative — and are basically engagement engines. Not to mention, they have accrued thousands of views.
Takeaway - It's no secret that the use of video in marketing campaigns has become the new norm and anyone who hasn't jumped on this bandwagon yet is seriously missing out. Podcasts are another popular way to share information about your brand and your knowledge, that is easily digested in today's busy world. Invest some time and effort into creating video content or a regular podcast. Yes, they make take longer to produce than blog posts, but the payoff will be greater.
The marketing industry is certainly guilty of tunnel vision from time to time. It's annoying enough when everybody looks to the same companies (Apple, Google, etc.) as paragons of promotion — how can any of us truly be creative if we're all drawing from the same well of inspiration? Even worse, some marketers don't even go beyond the purview of their own limited field. They stay siloed in whatever industry they're working in, not drawing any lessons from the outside.
About Dan Scalco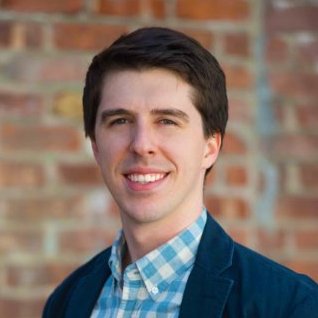 Dan Scalco is the founder and marketing director at Digitalux, a digital marketing agency located in Hoboken, New Jersey. Throughout his career, he has helped hundreds of businesses save time, increase leads and maximize sales. Connect with Dan on Twitter and LinkedIn.
Check out these related articles: