5 SEO Concepts All Coaching Business Websites Should Implement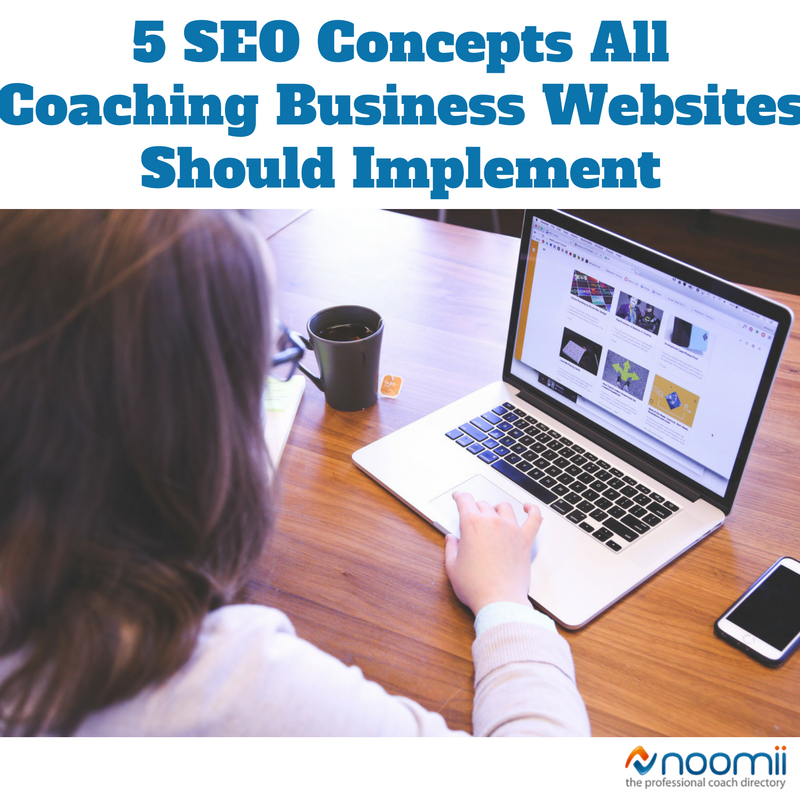 This is a guest post written by Bert Seither. Want to contribute? Check out the 2016 publishing calendar.
More than likely, you have a website set up for your coaching business. While the social media pages and other networks small businesses use tend to rank high in search results these days, it's still an absolute must to have a main website for potential customers to find you.
And it's not just about having a .com or .net domain name for your business.
The content–specifically the textual copy within the site–must follow certain parameters in terms of search engine optimization (SEO) so that your site actually gets noticed.
Here are several concepts to help you out when it comes to either developing or revamping your coaching business website, to make it rank higher on Google, Bing and other popular search engines.
1. Be sure all small descriptors of the site use SEO keywords
When building a website, there is obviously copy on the homepage and other pages within the site, such as those featuring specific products or services. However, you cannot overlook the smaller pieces of copy throughout the site. These include page titles, headings, subheadings, and even the URLs of each page. Most of this copy can be edited either directly in the text editor feature of a web builder or within other features of software like Adobe Dreamweaver.
2. Implement keywords throughout the longer copy of your site
A company introduction. Product and service descriptions. A contact page. A press or media section. Each and every one of these components to a business website should include at least a few relevant SEO keywords.
For instance, say that you offer "Over-the-phone business coaching to small and medium business owners in Canada and the US."
Such a phrase incorporates your specific services, your target audience for these services and where you do business. If you have an office that clients can come to, on your contact page, don't just give the street address to your office. Offer up specific driving directions, which will encompass the names of streets nearby in case a potential customer searches for your business type by specific location like a highway.
When you're writing the intro copy on your homepage, be as descriptive as possible. Think of all the keywords that describe your specific business, your industry, your market or location and any other terms users commonly type into search engines.
3. Maintain an up-to-date blog using SEO keywords in your content
Not everyone likes to write or is even good at it, but the bottom line is that whether you want to or not, you absolutely must have a blog connected to your business website. Blogs are easy to update and maintain. If you include appropriate keywords without overusing them, your blog can serve as a tremendous source of traffic to your site. Of course, you could outsource your blog to a content writer if you don't have the time or skills to maintain one yourself.
Come up with a list of topics to discuss on your blog. They could be anything from different areas within your industry to the different types of products or services you offer to the history or future of your particular line of work.
Then develop a calendar so that you can schedule content to publish on your blog, ideally at least once per week. Include relevant images to which you have the rights to use and include captions, a meta description and alternate text within your images. Throw in some SEO keywords to these small pieces of copy as well.
As for the actual content writing, make sure the titles of each of your articles are engaging and use specific keywords, such as "5 Places To Enjoy Fishing In Florida" if you run a bait and tackle shop in the Sunshine State.
Note: Use three to five keywords within an article no more than three times throughout the body, and be sure to use headings, subheadings, bulleted lists and other SEO-friendly techniques in your blog content.
4. Use hyperlinks in all possible areas of your site
While writing keyword-rich copy is the cornerstone of SEO, using links is another big concept that search engines crawl for when categorizing and ranking business websites. So, use enough linking within your site, but don't overdo it to the point of everything appearing in blue as a clickable link.
Make sure all of your pages are each linked back to one another in some fashion.

Insert links on your homepage, product and services pages, contact page, and any other pages.

Link to other websites, as long as you're not driving users to competing companies.

Find useful supplemental information on news sites or encyclopedia sites.
Search engines want to see deep content, which can be demonstrated by linking your site to additional information.
5. Natural-sounding language is key in SEO writing
When you wrote term papers in high school, you probably tried to throw in as many sources as possible to make your history teacher think you did plenty of research. This is kind of a similar concept to SEO best practices. You want to include relevant keywords, but at the same time, these words must fit into natural-sounding phrases and sentences on your business website.
Let's say someone is searching for a general practitioner physician in Dallas, Texas. The person might literally type into Google "doctors in dallas tx." So, if you have such a medical practice, you'd want to include a phrase like "Dr. Smith is one of the top-rated doctors in Dallas, TX" on some page of your site. Again, it's all about including specific terms that you may not normally write, but such terms are part of online language that people use. So, you have to find ways to implement them into your business website. But they must flow like natural language would when you insert them into the copy of your site.
There are thousands of different ways to improve your business. These are just some of the examples that we use at The Startup Expert ®. If you are interested in talking to a coach to make your business as big as you think it should be, reach out to us and schedule a free, 30 minute, no commitment, coaching call (we coach coaches) and we will help you become The Startup Expert ®.
About Bert Seither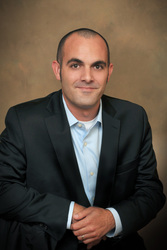 Bert Seither and The Startup Expert ®, has assisted thousands of startup and well-established small businesses with their business development needs. He's helped thousands of clients in a wide range of industries, gaining insight into a multitude of fields. He's a, certified small business coach, certified S.C.O.R.E. mentor, licensed tax preparer, author and speaker and has been featured in expert interviews on television networks ABC, NBC, and Fox.
Check out these related articles: