4 Keys to Stand Out as a One-of-a-Kind Life Coach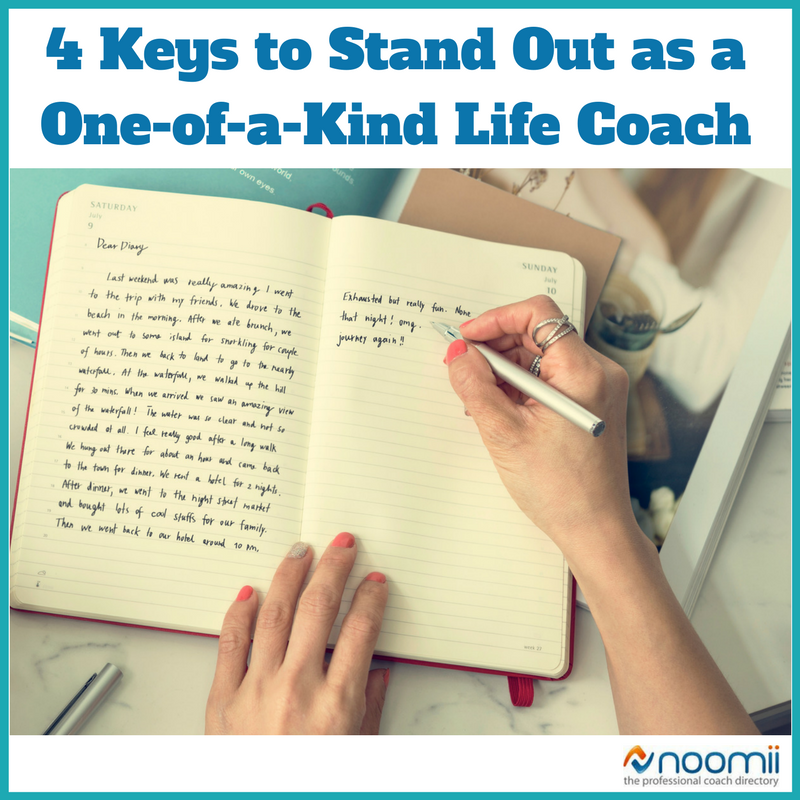 This is a guest post written by Ronit Gabay. Want to contribute? Check out the 2017 publishing calendar.
Life coaches do healing work. My approach to life coaching stems from the concept of the Golden Rule: "Discover your pain and then do anything and everything to make sure that no one else will suffer from that pain if you can help it." According to this principle, it should be easy to find your unique voice, which will help you to create a business that reflects the essence of YOU.
Let's get specific:
Know the problem you are solving for your client
It is the same problem that you had to solve in your own life while going through the challenge. Your pain is the motivation behind your passion to serve your client and it is your treasure that holds your unique value. Your life lesson gives you an opportunity to share the wisdom you have learned from your painful experiences and it qualifies you to facilitate healing for others.
Review the outcome of your victory
Get clear about what your gain was from solving your own problem. List the outcome in writing. Be generous with the information you come up with. For instance, if you are a woman who ended her abusive relationship, your gain could be a violence-free home, the confidence to speak your voice, the freedom to be yourself, etc.
These are big victories and you have to see the value in your own power. Ask yourself if you can teach those lessons to someone who is in your shoes. If you get excited even thinking about it, you know that this direction is right for you. Once you have listed your gain, you get clear on the promise you deliver to your clients. You will have a clear direction of how to position yourself as a coach, and you will have a list of benefits to share with your clients.
Find three strategies that helped you find the solution to your own suffering
The path of liberation holds the insight of healing that only you are able to access. You have the wisdom to teach this lesson and you may have the inner sense of knowing that you are meant to do.
I suggest that you write down at least three (preferably more) key points that summarize your action steps of how you solved the problem. Pay special attention to the insight of your experience that gives you the power to be the healer that you are. If you are familiar with the teaching of the Buddha, you probably know that the "Noble Eightfold Path" summarized Buddha's experiences and eventfully, those experiences turned into spiritual principles. All you need to do is to keep track of all the turning points of your journey and start thinking in terms of strategies.
Turn your key points into spiritual principles
Turning your key points into spiritual principles that you can demonstrate while working with your client or even when you are speaking to your audience. It is fairly easy to turn your key points into transformative tools that you can use for healing. I took a story about my abuse by a schoolteacher in 7th grade. The teacher could have taken my academic future away from me, but I took the power back. I completed my academic education and a little bit later in life, I returned to teach at 7th grade the same subject she used to teach. I turned this experience into a tool that I call "Sweet Revenge." Think about a moment when you have had a powerful shift and turn your triumph into a healing tool that will help your clients the way it helped you.
If you take into consideration these four keys, you will have a strong stand to establish yourself as a one-of-a-kind life coach. Position yourself with clarity so that no one will ever second-guess what you offer.
About Ronit Gabay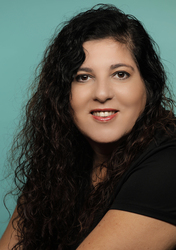 Ronit Gabay is an expert of authenticity. She speaks the language of the soul in 4 different "languages": Judaism, Islam, Christianity and Buddhism. She is the author of Walking in footsteps of the Masters. She helps you to highlight your own uniqueness as a coach and customize your coaching to reflect your unique value. Connect with her through her website.
Ronit Gabay is the creator of Soul Speaking Coaching training certified by the ICF.
Check out these related articles: