5 Reasons to Include Client Testimonials on Your Website
This is a guest post written by Dan Scalco. Want to contribute? Check out the 2017 publishing calendar.
If you're a member of the coaching field, then you know the industry is wildly diverse: Coaches can focus on business, family, finances, health and fitness, spirituality or really any other aspect of life as a human being on this planet.
Still, there are a few qualities and skills that all good coaches have in common. These include effective communication, a passionate commitment to clients' wellbeing and the ability to relate sometimes abstract coaching concepts to clients' daily lives.
As it turns out, "the willingness to solicit client testimonials" should be added to that list. No matter how you look at it, including testimonials on your website is a smart business decision that can enhance your coaching practice and lead to substantial growth. Here are five reasons why:
1. They legitimize your expertise
Because there is no single degree or accrediting body for coaches (besides the ICF), many coaches face an uphill battle in convincing potential clients that they have the expertise to assist them in achieving their goals. Testimonials help validate your qualifications to people who may be skeptical about whether you have what it takes to help them achieve the results they're looking for.
If prospective clients read that other people have experienced great results in working with you, that provides just as much credibility as a set of letters after your name. In fact, testimonials are one of the most effective ways to help potential clients trust that what you're selling is worth their hard-earned money.
2. They help alleviate anxieties about initiating the coaching process
For people who have never worked with a coach before, reaching out to a professional coach can be a vulnerable experience. Potential clients may have anxiety about asking for help, being judged by their peers, knowing whether or not the process will work for them and so on. Reading testimonials can help relieve these anxieties, because it shows people that their peers have had a positive coaching experience—and suggests they can too.
3. They highlight your distinct strengths
When you amass a decent volume of testimonials on your site, patterns will start to emerge. Your prospective clients will be able to identify the distinct strengths you bring to the table and the goals you're most equipped to help them achieve. This naturally highlights your unique value proposition so that people who are seeking this skill set can pick you out of the pack.
4. They meet prospective clients' expectations
Most people today are accustomed to reading reviews before they buy products or services. From choosing a restaurant to selecting a new dentist, a whopping 76% of people turn to reviews to decide whether or not they're willing to invest their money in a given product or service, and 52% of customers report they're more likely to utilize a service if it receives positive reviews. By providing testimonials, you help satisfy this drive to research honest takes on the services you're offering. Testimonials are so commonplace now that not including them on your website may actually count against you.
5. They can be repurposed in other marketing materials
Testimonials provide great fodder for all types of marketing initiatives, from direct mail campaigns to email newsletters, social media posts, videos, blog posts and your website. Don't just limit testimonials to their own page; you can also sprinkle them throughout your home page, contact page and so on, to provide prospective clients with extra reasons to consider your services no matter where they happen to be on your site.
Now that you understand the importance of client testimonials, it's time to start acquiring them. You can get started by sharing a feedback form with all of your clients, asking clients who have spoken highly of you if you can use their words in a testimonial and even providing incentives for clients to provide a testimonial in the form of a small discount or other perks. Ask clients to be as specific as possible when describing the results they've achieved and to discuss their transformation from "before" to "after" if they're willing to do so. The more concrete the testimonials on your site, the more prospective clients will be able to envision themselves benefiting from your services.
About Dan Scalco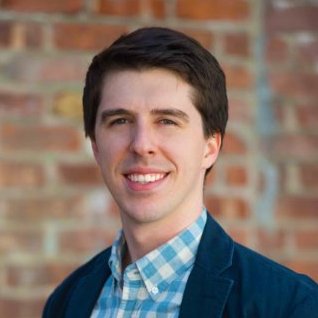 Dan Scalco is the founder and marketing director at Digitalux, a digital marketing agency located in Hoboken, New Jersey. Throughout his career, he has helped hundreds of businesses save time, increase leads and maximize sales. Connect with Dan on Twitter and LinkedIn.
Check out these related articles: