A Simple Formula to Turn Readers Into Clients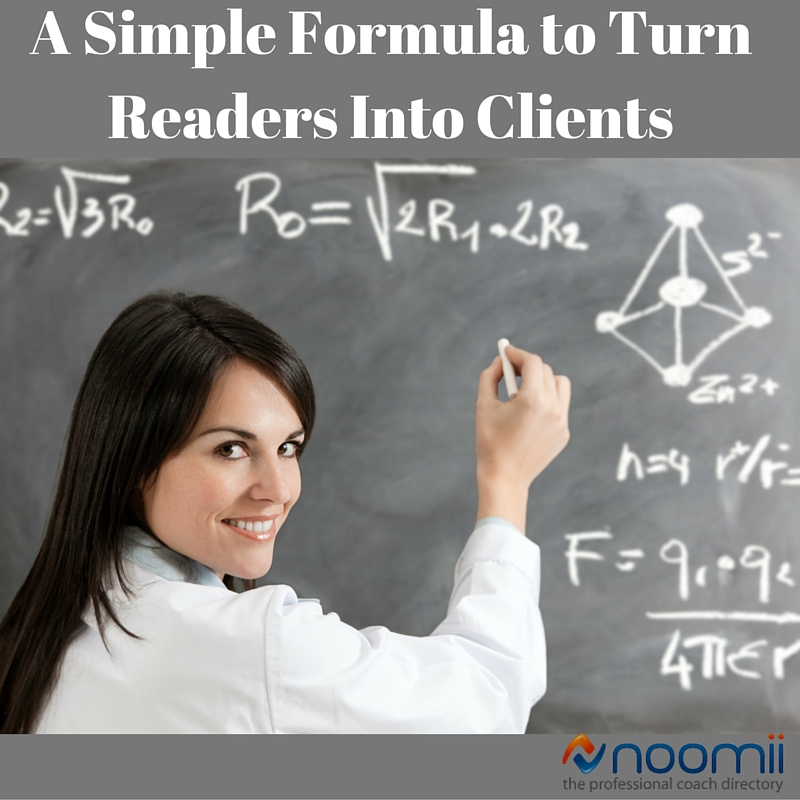 This is a guest blog post written by Kim Giles. Want to contribute? Check out the 2016 publishing calendar.
There is no question that content marketing is an awesome way for coaches to get clients. Great articles, podcasts and videos let prospective clients sample who you are and what you teach. But if you want to take full advantage of the hard work (and it is hard work to produce great content week after week) you put in, you need a well thought-out call to action built into everything you produce.
Always add a call to action
A powerful call to action in every piece of content you create will move the reader or listener one step closer to hiring you. Hence this is the best content marketing advice I'm going to give you in this series and it's my secret sauce to getting lots of coaching clients.
Never produce any content without thinking through a smart call to action or a free give away that goes with it. This will let you gather leads all day, every day, especially considering your content lives online forever. If you do this right the reader should feel well-served and not like they've been sold to.
Here are some tips for creating content that brings in leads and drives sales:
Use Google Keywords Planner
Think through the problems your niche has and the solutions you offer. Then, use Google Keywords Planner to find the most searched for keywords with the lowest competition that best describe those problems and solutions. Then, use those keywords in your titles and content. Make sure every picture, video or article you place online has those keywords in it. Doing research ahead of time and using the right keywords will help you increase your digital presence, leading to more visibility and more clicks, which will then lead to more clients.
Think about questions people ask about you. What do they ask in the sales process (when they are thinking about hiring you)? Create content that answers those questions now. This will actually shorten your pipeline to sales because your content will sells them on you ahead of time. For example, you might write a post about the difference between coaching and therapy or one on why coaching is worth the investment.
Create valuable content (not fluff)
Don't create content that's a commercial or sales pitch, but instead something that is packed with valuable tips, tricks, skills and tools. Give away good stuff that readers need and they will become loyal followers. If your posts are filled with all sales talk, people likely won't come back.
Create fabulous titles. I mentioned this last week, but it is important enough to mention again because if you don't have a great title, your stuff will never get seen.
Create additional content that goes with every post that can only be accessed if the reader fills out a form. I do this in every article I write. For example, if I write an article on forgiveness, I also create a forgiveness worksheet to give away if they join my list. I do this because I want to know who likes my stuff and I really want to start a relationship with them that will eventually lead to coaching.
Asking for someone's name is always the first step in a relationship. The reader started this relationship by investing their time to read your article and you rewarded that investment with great meaty advice. Now, you will ask them to invest a little more in the relationship. This time you ask them to give up their contact info (just their name and email) and for that you're going to give them even more really valuable tools. If they like the tools or information you provide, they will keep following you and you will now be able to stay in touch with them.
Nurture your list
Never abuse the relationship with a follower by filling their inbox with sales pitches. I actually promise (in writing), when they fill out my form, that I won't contact them very often and only when I have great stuff to offer. I've been using this technique for years and every week I add hundreds of new contacts to my list.
Then, I carefully nurture this list of contacts by sending them more great stuff on a regular basis - and this has paid off big. I use Infusionsoft but there are many great programs out there that help you automate this. I also recommend thinking through the next step in your relationship. For us it's asking them to take our online assessment for free, and then invest 20 minutes to talk to a coach about it. This is bigger investment of their time and ours, but it almost always leads to a first coaching appointment.
Put in links to other great content you have created in the past. You basically want all your stuff to link up so a really interested party could spend hours browsing your site. Your perfect niche client should be thrilled with everything they find there and they should be getting more and more open to working with you.
Offer a subscription of some kind
This might be a monthly newsletter, a tip of the week club or even a subscription to your blog via email and RSS. Make sure you have a "join my list" option on your blog or website. If you aren't building your list with your content creation you are wasting your time and effort.
If you have a blog, use the top banner or sidebar to host a permanent call to action. I offer a Clarity Assessment on mine that is a free chance to see your subconscious thinking on paper. It's a great giveaway and brings in hundreds of new followers per week. Quizzes and surveys are also a great lead generation tool - if they provide interesting information to the reader. You can see how an assessment link on the sidebar looks on my blog in the screenshot below: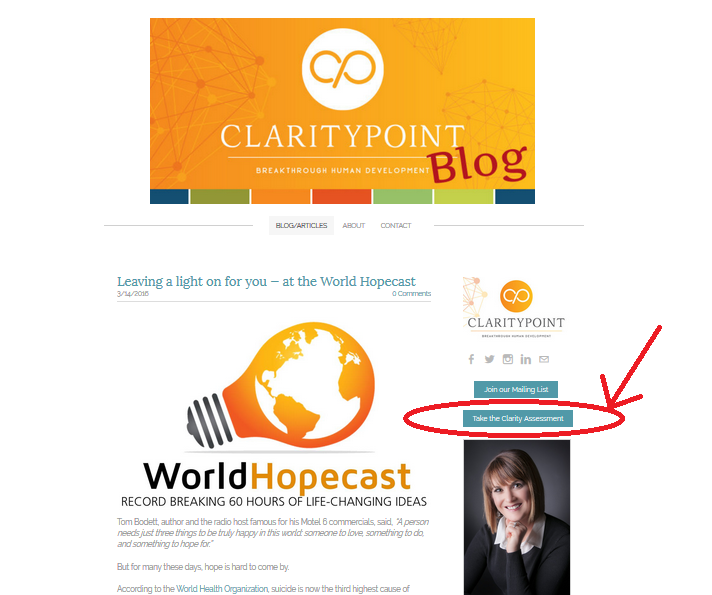 Give exclusive access to guides, ebooks, white papers, worksheets, graphics and tip lists. All of these make great free content to give away and always require followers to fill out a form before gaining exclusive access - this is a great way to make them feel special, like part of your inner circle. Anything you do to make them feel appreciated works. At this level you might ask for their name, email and phone number.
On occasion offer a special promotion or sale. If you do these too often your readers think you don't care about them and only want their money. So the majority of your content should be free tools, tricks and tips for them. But, if you do it right, an occasional great offer is seen as a gift.
Follow-up with leads by phone
This is where most coaches drop the ball. Following up (and actually talking to a prospect) is where rejection can happen, so I find most coaches subconsciously avoid it. They would rather sit back and wait for clients to call them - it's safer. But if you do this, you are again missing the boat. Hiring a coach is a commitment to a relationship with that coach, and no one is going to commit to a relationship with you until they get to know you. A simple phone call to a person who has been downloading your free stuff, taking your quiz or commenting on your posts - just to see if they are finding the answers they need - is magic.
Just say "We noticed you've been spending time on our site and wondered if you were finding what you needed or if there is anything else we can do to help you?" My goal is to get the person talking about their life and their challenges. If I can uncover their pain and am willing to just listen, I will eventually have the chance to ask if they would ever be open to even just one session of coaching with me, so I could show them the way to relief. When you make these calls, stay focused on serving not selling. If your goal is to truly show up for another human being, without a thought for yourself or your business, they will feel your genuine love for them. Remember people hire coaches that they feel honestly care about them and their success.
I started my coaching career as a sales coach and I often asked my clients to read the book "The Greatest Salesman in the World" by Og Mandino. In it he gives the secret to successful selling by saying, "I will greet each day with love in my heart." I keep this idea in mind with everything I write or create and every call I make. My goal is to always, first and foremost, serve my fellow man. In the end, I believe this is the secret to success. Get out there, care about people, strive to help them, provided content that serves them and allow them the chance to get to know you in the process. With your heart in the right place, they will like and trust you, and your business will flourish.
Next week, I'm going to share ways to get free PR from the media outlets in your community and get your content out there in a bigger way.
You can do this.
About Kim Giles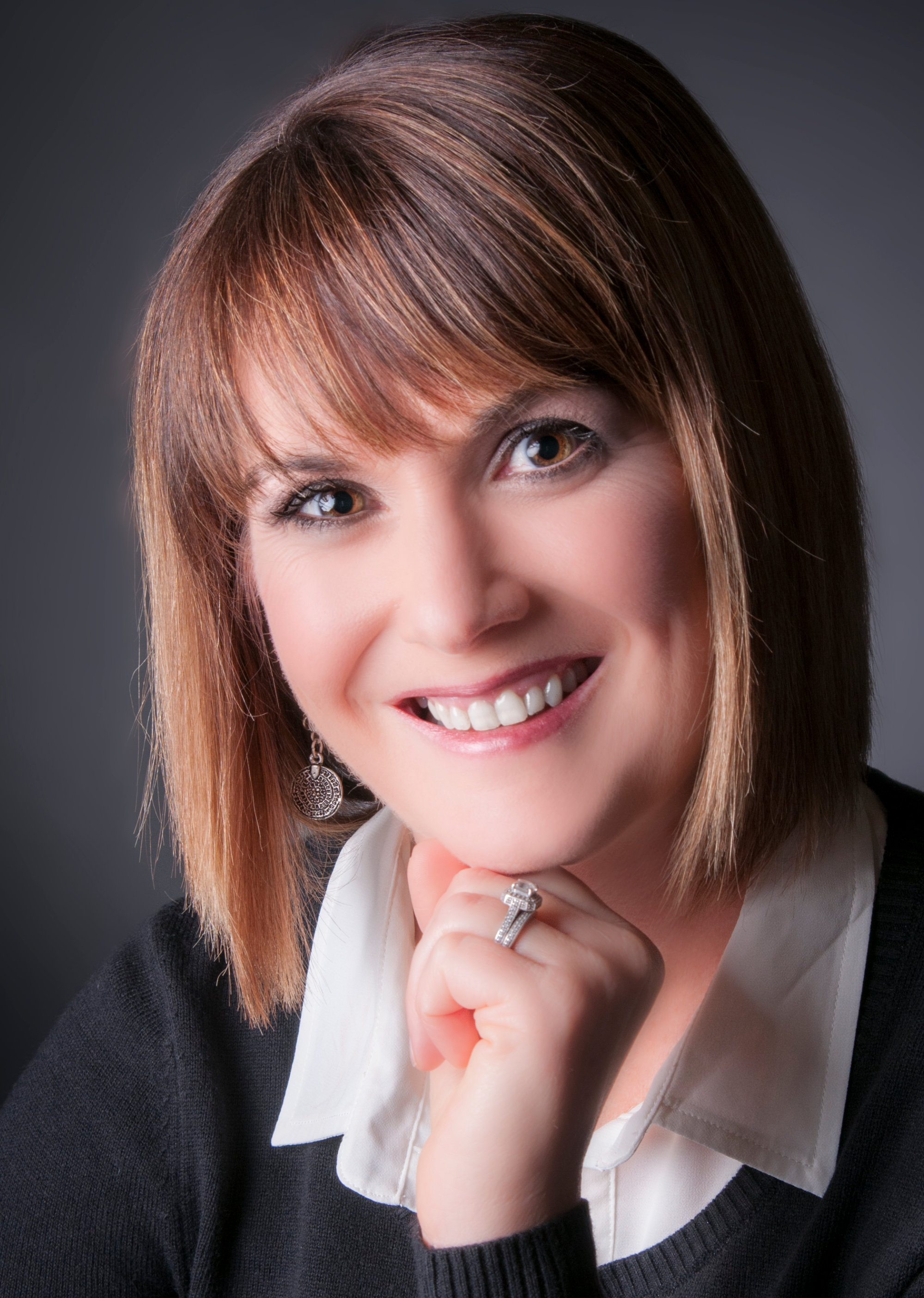 Kimberly Giles is the CEO and founder of The Claritypoint Coaching Academy. She is a successful and popular executive coach, master trainer, author and speaker. She is the author of the book "Choosing Clarity: The Path to Fearlessness" and is an expert in simple psychology and human behavior.
Check out these related articles: