Digital Marketing: How to Achieve Full Transformation in 2018
This is a guest post written by Steve Brown. Want to contribute? Check out the 2018 publishing calendar.
If you are an early adopter of new media, you probably have a lot to say in regards to its transformation. There must be a beautiful story to tell for anyone who has been practicing digital marketing for the last 10 to 15 years. The transformation from organic search, to paid search, to social media and most recently to mobile has been incredible.
In 2018 and beyond, we are mostly going to be looking at big data, machine learning, AI and the shared economy among others.
As a coach, it can be hard to keep on top of all the changes. Not all of us are digital marketing specialists after all. However, it's clear that with the continual growth of technology, you want to keep on top of digital trends and take full advantage. When you think about your own digital marketing initiatives, where do you think you need to improve in order to achieve full digital transformation in 2018?
The Content Marketing Institute's (CMI) annual report concluded that, not surprisingly, content marketing was still the number one weapon of choice for digital marketers. From the same survey, they concluded that the most and least preferred method would be display banners.
Content marketing involves engaging the client fully, meaning they are able to engage in the process and, at the same time, you are able to collect essential data from your potential clients. Content marketing, big data and artificial intelligence will be the main keywords in 2018.
So, let's have a look at what you need to do and how these three will help you achieve your goals in 2018.
Content marketing
As an entrepreneur, content marketing should be one of your major concerns, as it fuels all the other digital communications such as social media, paid advertising, website optimization, blogging and video marketing, among others. Without high-quality content, you are not going anywhere with your digital marketing strategy for 2018. In 2018, the most likely difference would be working on devices that the customers prefer and their personas.
Big data
Data, just like content, is king when it comes to digital marketing. The use of analytics and actionable insights has always been a resource for marketers across the world. It doesn't matter your needs, predictive analysis work hand-in-hand with content marketing, email marketing and other strategies such as social media and video marketing.
In 2018, you want to have your analytics team on their A game in order to improve targeting. With the right data, you can be able to classify customers or build personas around the available data which helps in narrowing down your audience consequently feeding the right people the right information.
Machine learning and Artificial intelligence
Machine learning and AI have been topics of interest in the last couple of years, and 2018 seems like the best time to achieve the full potential of these technologies. So far, we have seen significant companies successfully implementing the use of bots for customer care and other recurring tasks. In 2018, we will see at a different ballgame altogether given the increased interest in the Internet of things. In fact, from the survey mentioned above, the Internet of things was at the seventh position just below search engine optimization. As people continue to embrace artificial intelligence and machine learning, it would be effortless to pair with the Internet of things.
In 2018, we can also expect a lot more than just content marketing, big data and automation. You will plausibly need to look at other areas such as conversion rate optimization, paid search marketing, search engine optimization, mobile marketing, influencer marketing and wearables among others. However, you need to consider social media marketing, mobile marketing, marketing automation, content marketing and paid search marketing as your top priorities in 2018.
When it comes to technologies you might want to consider in 2018 for your digital marketing campaigns, you will probably be looking at edge computing and 5G technology. Companies will be dropping virtual reality for the much cheaper augmented reality. In this regard, it is beneficial to set your company ready for these changes as this will happen every year. It is also a smart idea to prepare your colleagues and employees in regards to this transformation. The companies that will be slow to transform together with the technologies are obviously going to fall the hardest in 2018.
About Steve Brown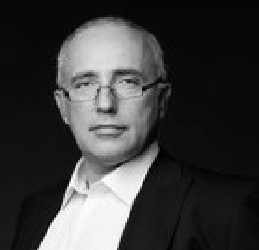 Steve Brown is a regular contributor at many sites and mainly focuses on business-related topics. He also works for 247 Web Experts offering top quality website design, internet marketing and SEO services. Connect with Steve on Google+ and Twitter.
Check out these related articles: