Goal Setting: Applying the 5 W's to Market Your Coaching Business
This is a guest post by Kayla Matthews. Want to contribute? Check out the 2017 publishing calendar.
If you've ever taken a news-writing class, you might remember the five W's. Otherwise known as who, what, when, where and why, these are the questions writers answer to ensure complete coverage of a topic. It's also easy to apply these W's when setting goals to market your coaching business.
Whether you're launching your company or aiming to maintain authority in a crowded marketplace, the answers to these questions can focus your energy and strengthen your business.
Who is your target market?
It's crucial to identify the clientele who could most benefit from your coaching expertise. Start by looking at your experience. Have you spent most of your time working with people on Wall Street? Perhaps you could cater your coaching services to those individuals and others typically under extreme pressure to succeed.
An example of this can be seen from professional leadership speaker Jeff Eggers, who uses his Navy SEAL leadership experience to coach executives about teamwork and business management. With the identification of his target market, Eggers has developed a successful understanding of what coaching expertise suits him best and has tailored his professional story to help others.
Set a goal to determine your target market. Once you have a clear understanding of the people your coaching expertise suits best, you can tailor marketing materials and even your office environment to appeal to that audience.
What niche do you understand most?
In the same way there isn't just one kind of therapist, there are various kinds of coaches, too. Prioritize choosing a niche, so you can maximize your profitability and let clients know what to expect by meeting with you. You may have heard people talk about "pain points" before. Think of them as the factors that typically cause people stress or stop them from achieving what they set out to do.
You can even practice goal setting by thinking about the ways your expertise could relieve pain points and making applicable objectives. Or recall the compliments people typically give you. Are individuals often impressed by how you get a lot done in a short amount of time? You probably understand the time management niche very well. On the other hand, maybe you're great at keeping anxiety low and could capitalize on a niche that helps people cope with stressful situations.
When does your workday start and end?
Answering this question may seem simple at first, but it's not as straightforward as blocking out appointment times for clients. As a coach, you must come up with goals that enable staying organized and making the most of the time available. It's also essential to avoid taking too much time to accomplish tasks.
Besides figuring out how long your workday lasts, create a timeline for each day that indicates the approximate duration of the tasks on your to-do list, marketing or otherwise. If this technique works well for you, suggest your clients try it, too.
It's also smart to set standards for dealing with late or no-show clients, as well as ones who call you to cancel the same day. Fill the gaps in your schedule with small goals you can meet, such as deciding on a design for your business goals or reserving your ticket for a networking event.
Where should you coach?
You can also excel as a coach by confirming you're in a market with sufficient demand. One of your goals could be to carry out adequate research that reveals the number of potential clients in your target market. You might also set another goal of implementing a referral program that entices satisfied clients to encourage their friends to seek your services.
Geography often plays a role in your ability to find and keep clients. Working in New York City or Los Angeles gives you more opportunities than a small town with only a few thousand residents.
However, don't overlook the possibility of holding coaching sessions through Skype or another video conferencing app. Meeting with clients over the phone is another popular method of coaching, so don't limit yourself to clients in your city/state. When working with clients in the online realm, consider relying on supplemental tools that help you create milestones or hold clients accountable in other ways.
Why does coaching matter to you?
Thoughtfully responding to this question should aid your personal and professional goal-setting attempts. You might care most about developing a rapport with clients, in which case your goals might center on long-term retention.
Alternatively, maybe you're eager to serve as a coach while keeping marketing costs down. If that's true, you might make budget-related goals. If you want to transfer your motivation to clients and make them genuinely excited, look at ways to incorporate passion into the targets you set, as well as your efforts to promote the business.
Hopefully, this list provides valuable clarity as you create and reassess goals. As a result, you could take your business coaching venture to the next level.
About Kayla Matthews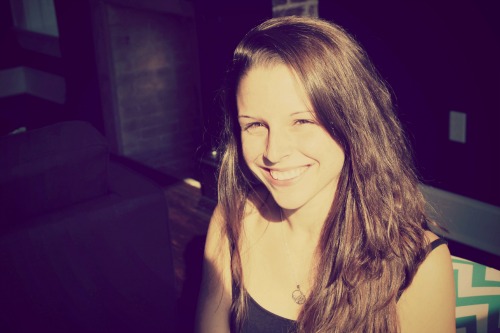 Kayla Matthews is a personal development enthusiast and productivity blogger. In addition to writing for the Noomii, Kayla also writes for The Daily Muse, The Chicago Tribune and The Huffington Post.
Check out these related articles: