How Content Marketing Will Skyrocket Your Coaching Business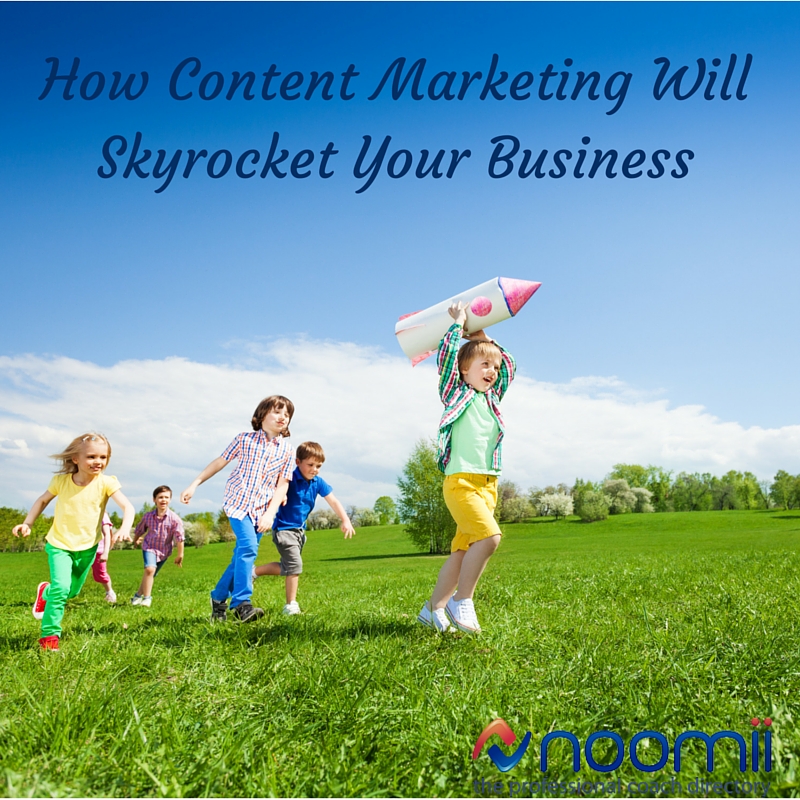 This is a guest blog post written by Kim Giles. Want to contribute? Check out the 2016 publishing calendar.
This is my first post for the Noomii.com blog so let me quickly introduce myself. My name is Kimberly Giles and I am the CEO and founder of the Claritypoint Coaching Academy. I've been a successful coach and now coach trainer for almost 14 years. I've written over 300 articles on relationships and healthy thinking that have been published in newspapers and magazines. I also publish YouTube videos and a podcast and have learned how to pitch my content to radio and TV producers (something I'm going to teach you how to do later in this series). I have built my entire coaching business using content marketing and I'm considered by many to be an expert on this topic. Over the next few weeks I am going to share with you exactly how I do it and how I teach my certified coaches to use blogs, articles, videos and podcasts to build their businesses.
What is content marketing?
It's basically sharing your ideas, tips and advice in written or recorded form and putting them out into the world so people can get to know you and your coaching program. Content allows potential clients to sample what coaching with you is like, helps them better understand your program and figure out if they like you, which is the key to getting them as clients.
I divide prospective clients into two categories — those who are actively looking for a coach and those who don't even know what coaching is, but who are experiencing difficulties in some aspect of their life and are looking for answers online. Having great content out there which solves real problems and has your name on it will get your phone ringing fast.
Start by finding your niche
If you are going to do content marketing right, the first thing you must do is be very clear about the specific niche you want to work, so you can create content that targets those people. All marketing experts agree that writing to a very specific niche works best, at least at first, and you can always go broader later after you have established yourself and your reputation.
Once you can succinctly describe your narrow niche, you must spend some time researching the problems and challenges those people face. I'm going to give you more specifics in Part 2 of this series about how to do this, but for now just understand that you must create content that establishes you as an expert in solving the specific problems your niche clients are experiencing. That way anyone seeking answers to these problems will come across you and your expertise and get introduced to the idea of coaching with you.
TIP: Always mention the work you do with your coaching clients in every article, post or video you produce. This keeps the idea of coaching with you in mind.
The second group of people, those actively looking for a coach online, will also get sold on working with you through your content marketing. TIP: This happens because people always buy from people they know, like and trust. If you want more clients, you must develop relationships with people and let them get to know you. If you publish lots of great content they will even start to trust you. Your content will create a connection that will move them closer and closer to hiring you. Content marketing lets you reach consumers, earn their trust, and establish yourself as an expert in your field.
Consistent content is key
I'm going to provide you with lots of tips on how to write great content in my next few posts, for today I just want you to understand the power of content marketing so you will be motivated to get on board. It's a big commitment to start a regular blog or video series, and you may have fear around creating consistent content each week, but you must trust me - if you want to build a thriving coaching business, consistent content creation is a must.
Even if you hate writing, you can still participate in content marketing by starting a podcast or posting weekly youtube videos, and most experts agree video and audio content may be better for SEO anyway. I believe it works best to do both. That way you connect with people who are readers and people who prefer to watch or listen. And all of the material you create in one form of media can be reused in others. Every tip I've given in an article I've also made into a video or podcast too. It's easy once the content is created to use it again and again.
Overcome any fears of criticism
Most coaches, who are not blogging, writing articles or producing videos are not creating content because they are deep down scared their ideas, writing skills or how they look on video just isn't good enough. Fear is what holds them back and they spend a great deal of time staring at a blank screen. If this is you… please keep reading.
I know it can be scary putting your creations out into the world where people will most likely criticize them. It happens to me every time I publish anything. I've written over 400 articles, videos and podcasts and I've received at least one negative comment (that hurt) for each of them. Sometimes the critics and naysayers are abundant, because not everyone is going to like my stuff, but (and make sure you hear this part) it is still worth it because I also get messages every day thanking me for what I write and more importantly, I have firmly established myself as an expert and have a thriving coaching business.
Bottom line: Content creation is scary, but it is worth the risk.
Here are a few ways to beat the fear and become a content creator:
Remember that your value as a human being is not tied to the content you create. As a matter of fact your value as a person is not changeable or affected by anything you do. Creating content is about growing and learning and serving others, it isn't about trying to prove you're perfect. Remind yourself daily that creating this content is an exercise in growth and service, but you have the same value no matter how it turns out. I wrote an article about overcoming fear, if you want a little more help on this.

Putting yourself out there and taking risks actually builds confidence and strength. The more you do it, the more confident you will become. You can't gain confidence any other way.

Every piece of content you create is refining your skills and making you better at writing or producing. You will learn and grow from the process and your writing will improve every time. You can't get good at something without practice.

Writing about the principles and skills you teach will make you even better at explaining them. You will formulate better ways to express yourself and become a wiser, better coach.

Regular content creation is a good exercise in self-discipline, it will make you more self-motivated, committed, structured and in the end, more successful.

Marketing must be a daily activity if you want a successful business. Content creation will force you to structure your marketing activities and up your game.

Content marketing is free or really inexpensive and for those who are starting out, this fits your budget perfectly.

The real secret to overcoming fear is love. Be love-motivated to write or produce and stay focused on the people you are trying to help. Create content to serve people and make a difference in their lives and your love will shine through in your content. People will sense your genuine intention to be of service and they will be attracted to you. Love does that.
This week decide which kind of content you would be most comfortable starting with. If you are going to write a blog, research the options for blog hosting. If you are going to produce video or podcasts figure out how will you record, edit and post them. Get the basics in place and next week I'll give you some suggestions for creating great content and lots of it.
About Kim Giles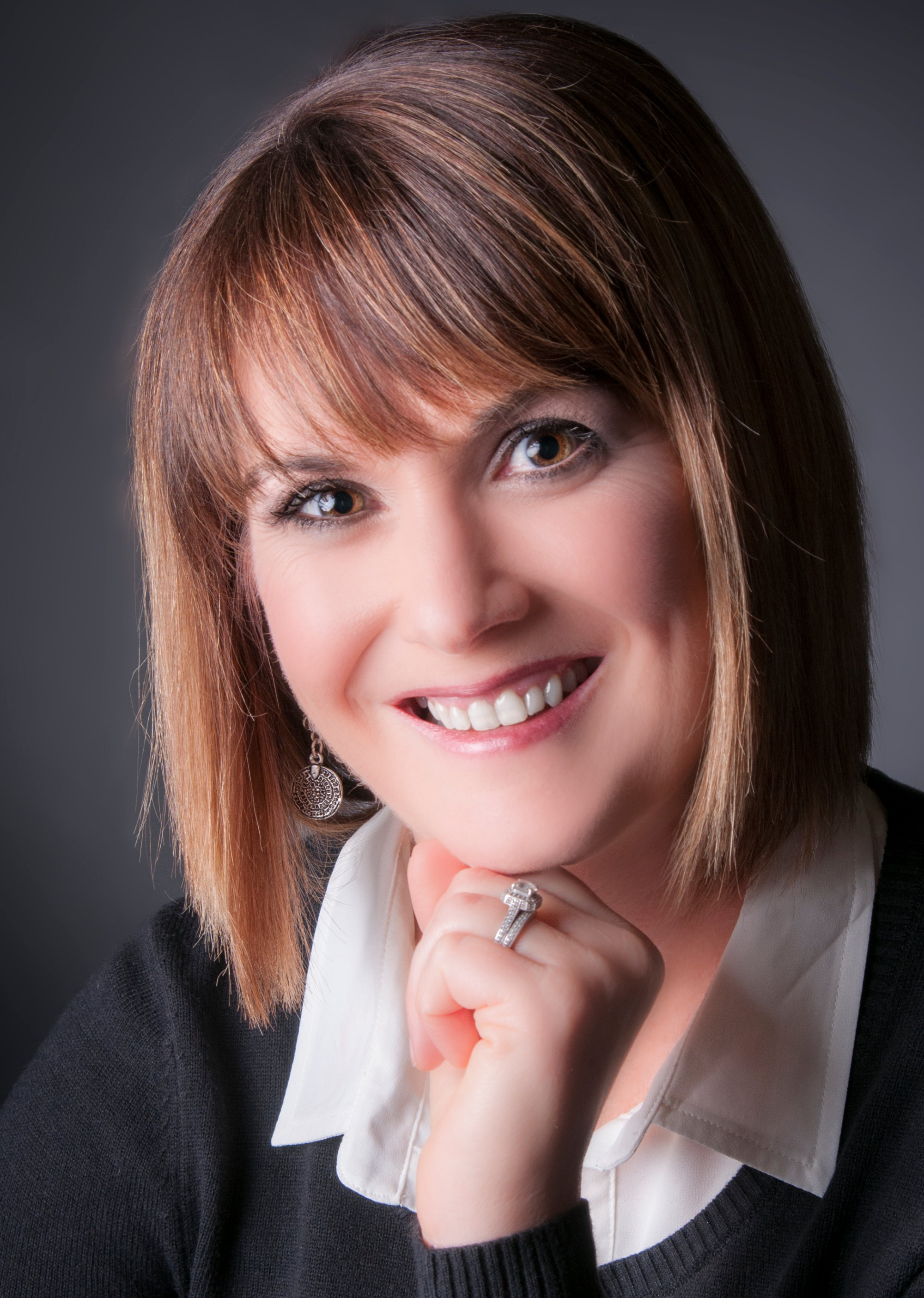 Kimberly Giles is the CEO and founder of The Claritypoint Coaching Academy. She is a successful and popular executive coach, master trainer, author and speaker. She is the author of the book Choosing Clarity: The Path to Fearlessness and is an expert in simple psychology and human behavior.
Check out these related articles: