How to Curate Content for Social Media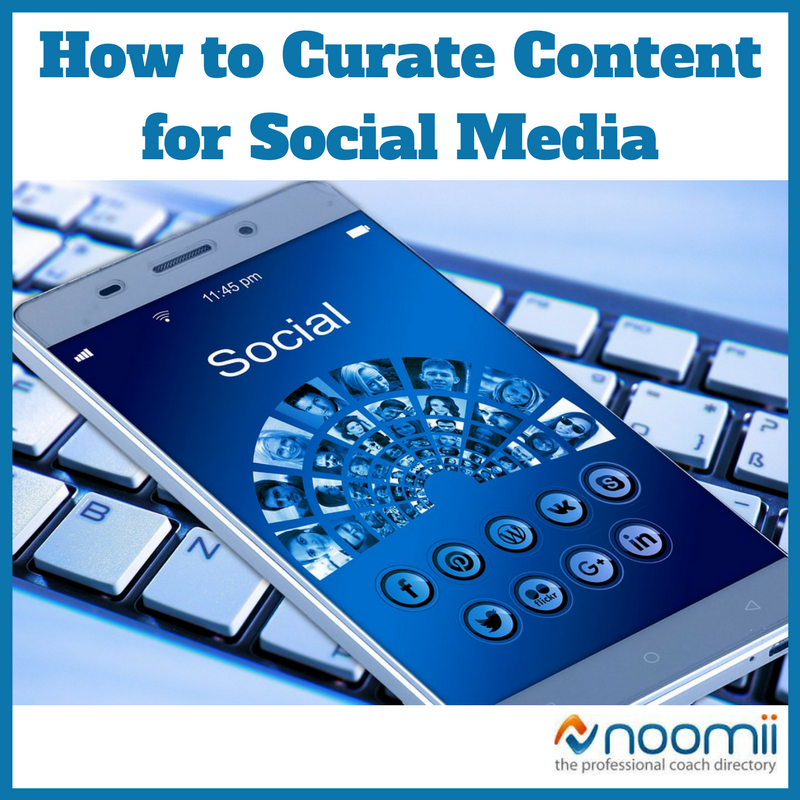 This is a guest post written by Gene Sower. Want to contribute? Check out the 2017 publishing calendar.
Social media is a great way for businesses to communicate with prospects, clients and customers. But when it comes to using social media for direct sales, it's a bit of a mixed bag.
While it's true that many companies use social media outlets like Instagram and Facebook to generate hard sales, it's usually for products like clothing, foods, apps, hard goods, etc.
Social media really won't help your coaching sales
For many professional services companies and life, career, executive and positive psychology coaches, however, it's not an effective way of generating direct sales. What social media does excel at for coaches, however, is inspiring people and allowing your prospects and clients to learn from your knowledge and expertise. It also helps to cement your status as an expert and confirms your position as an authority in your niche. And it's a great way to boost your relationship with existing clients by continuing to reinforce your messages and creating opportunities for two-way engagement.
Not all social media is created equal
Before we get into curating content for social media, your number one task in embarking on a successful social media effort is to identify the appropriate outlets for your particular coaching practice.
Facebook
Since coaching is a very individualized and personal service, Facebook is really a no-brainer. It's a great place to post your blog posts, pictures, success stories and workshops. Many coaches also tap the power of private Facebook groups as a way to handle group discussions and create online tribes of followers and clients.
In fact, many coaches use private Facebook groups as a benefit to paying clients only, so ideas and information can be shared in a safe and more-private environment. It also creates value as a "premium" level of access to you.
LinkedIn
Beyond Facebook, LinkedIn is a great place to be, not only for your own networking and professional visibility, but to reach potential clients where they go for business information and to research people (you?) that they are thinking of doing business with. And the Pulse tool within LinkedIn is a free publishing platform that allows you to post content directly on LinkedIn, so your content can be visible and shared with all your followers.
Twitter
Twitter is probably the most misunderstood social media platform but it is one of our favorites. Our favorite features is the ability to sort followers into lists so you can tag relevant influencers who can help share your content with others. Twitter is also where hashtags rule (it's also a huge feature within Instagram). Hashtags allow you to join related conversations as well as LISTEN and research other topics of conversation.
Try searching the hashtags #lifecoach and #lifecoaching and you'll immediately see many of the conversations and other influencers who are participating in that topic. While I could write a whole blog post on Twitter alone, let me just say that if you are comfortable with social media in general and Twitter specifically, join it. If you are not either of those, put it aside for later.
Instagram
This skews a bit younger and is a very graphic-focused platform. Instagram is also where hashtags reign supreme. The only reason I hesitate at all to recommend Instagram is because A: You can't post content with clickable links. B: Instagram is harder to automate and even harder to scale since Instagram is accessed mainly through an app on mobile devices. We recently did find an app for our computer desktops called Gramblr, that allows you to post to Instagram from your desktop.
Pinterest
This is a bonus social media outlet that depends on your type of coaching practice. Pinterest is an online scrap-booking site where you can share recipes, sayings, quotes, pictures and any types of graphics. You can even post YouTube videos and add links to everything so people can click back to your website. Again, if time permits, by all means - the more the merrier! But I would not consider Pinterest an "essential" outlet for your social media marketing efforts if you are just starting out.
Automate your efforts
Ok, putting it all together you want to post several times a day (morning, noon and night) since social media is like a stream going by. Someone who only logs into Facebook once or twice a day may not necessarily see your post at the time they login, so it's important to post several times a day. We recommend posting three to five times a day to EACH property.
But before you pull your hair out wondering where you'll find the time for social media when you're trying to actually run your business, relax. It's all about automation. We use and recommend a tool called Hootsuite, which you can use to easily preschedule and post to most social media sites (the Big Three: Facebook, Twitter, LinkedIn) from a single dashboard. And if you use only the Big Three, it's actually free to use. Another reason why we don't necessarily recommend Pinterest and Instagram when starting out is because they can not be automated with Hootsuite. You can read a lot more about Hootsuite and its capabilities here.
Types of content to post on social media
OK, now back to our original topic: How to curate!
The type of content to post to social media consists of two types: original and curated.
Original content
Just what it sounds like. This can be blog posts, pictures with captions, videos, Infographics, Slideshares, ebooks, press releases, etc. Anything you create and want to spread the word about is fair game.
Curated content
Curated content is using other people's content. If you saw an interesting story about the benefits of Career Coaching for getting a job on Forbes.com or another authoritative website, you would want to share it with your followers, right? The prime consideration when curating is, "Is it relevant to my audience?" If so, share it!
Remember I mentioned building lists in Twitter? This is also a GREAT way to cull content for curation purposes from other experts.
The formula for success
And last, but not least, is how much original content should be sent out vs curated content.
The thinking is that with social media you are trying to be helpful, informative and authoritative. To that end, we highly recommend a 70-30% or even 80-20% ratio with the larger number reflecting curation and the smaller number your original content.
The reason?
Because social media is not a primary selling tool for coaches but more of an informational stream for attracting followers, it should not be self-serving. Who wants to follow someone on Facebook or any social media, really, where all the content is about them, them, them. Buy, buy, buy. Me, me, me. No one.
But by creating VALUE related to your topic by sharing RELEVANT and USEFUL information, you'll attract people to your sphere of influence and get them to take notice of the products and services you offer that can help them even more!
BONUS Check out the Slideshare on Who to Follow on Social Media
About Gene Sower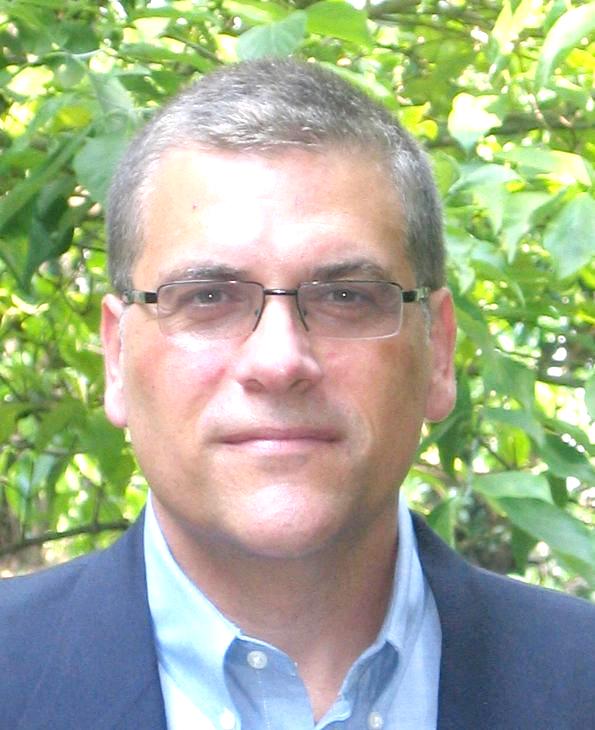 Gene Sower is the owner of SamsonMedia, an online marketing company that helps businesses attract more customers and clients. They offer a 100% free blog training course available at https://samsonmedia.leadpages.co/wordpressblog/.
Check out these related articles: