How to Properly Measure Content Marketing ROI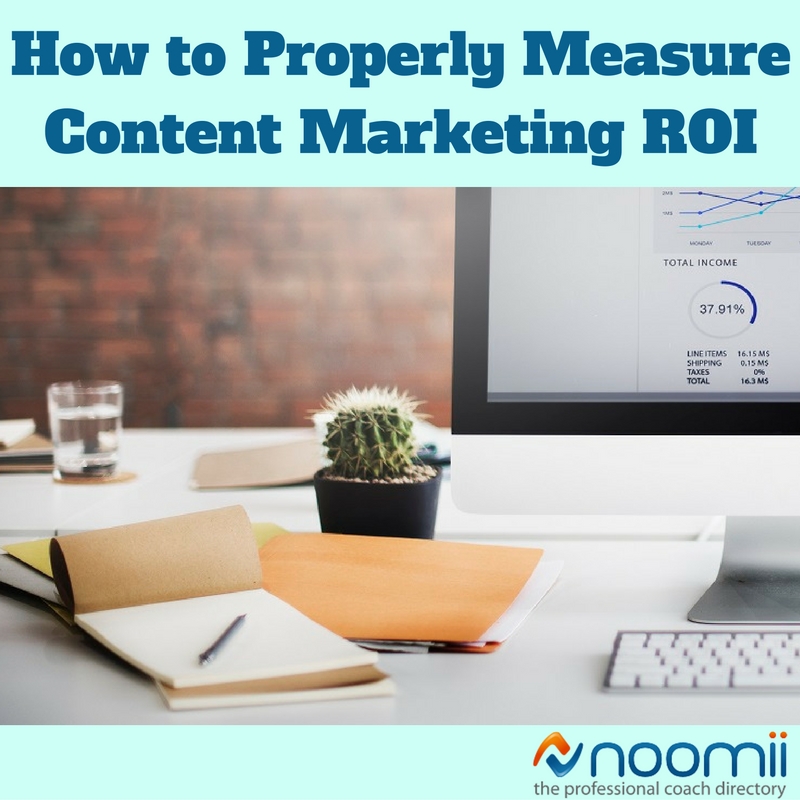 This is a guest post written by Owen Hunt. Want to contribute? Check out the 2016 publishing calendar.
Smart businesses will focus on how their marketing efforts affect their revenue. ROI or "return on investment" is the focus of any marketing campaign. While some types of marketing are able to easily show their returns, content marketing is a little more complicated. Thankfully, there are several ways to measure its influence on your business.
Today we'll look at several ways you can showcase the ROI on your content marketing efforts and wow the upper levels of your business management.
3 ways to easily measure and showcase your content marketing ROI
Many content marketers know the power of their efforts to drive traffic into their websites, but even creating a website and driving traffic to it doesn't properly showcase the ROI of such efforts. That's why today I'm going to show you how you can effectively showcase all the ways your content marketing efforts are affecting the overall business.
Today's methods for measuring ROI will go beyond benefits like exposure for your brand and instead showcase the real numbers that business owners want to see and help you overcome challenges like these:
Placing value on followers, engagement, brand exposure, etc.

How your customer found your website

Cost of content creation and distribution

Calculating ROI based on conversions
1. Metrics that generate leads
Lead-capture forms are a great way to measure how content is performing for the business. In some cases, businesses will opt to use these as a gateway to content which will show how people were willing to input information based on the anticipation of value that the content would bring them.
Keep these lead capture forms simple and above the fold for the best results. You're simply using them to showcase how your content is bringing people in and converting them into interested clients for the brand.
To best utilize this form of ROI measurement, ensure that the following items are in place:
Cookies to track how and where customers made their way to that page

The specific value of each lead generated

Goals to reach that yield profitable results (based on the cost of the content)
2. Showcase organic traffic's value
Another way to calculate your content marketing efforts comes from sales and marketing strategist David Meerman Scott. He recommends looking at the cost you would have paid in PPC campaigns as a metric of showing how much money was saved by earning that same traffic organically.
In his post on the subject, he makes an excellent example where a company could have paid $5,000 on a PPC campaign and used that money to buy a certain number of clicks before the budget ran out.
Instead, that same company could pay a writer $5,000 to write a ton of different blog posts that utilize those same keywords the company would have paid for on Google Adwords. The difference here is that content doesn't have a "click limit." It will generate traffic for years to come.
To take advantage of this concept, start by using Google Adwords Keyword Planner to find valuable keywords that normally cost a lot. Similarly, you should look for long-tail variations of those keywords that can be used to get more targeted (and more valuable traffic).
By targeting this phrases with great content optimized for SEO, you're offering a much larger value to the business than a simple PPC campaign.
3. Use a content marketing calculator
Since we're talking about the internet, just about everything exists, including a calculator for measuring content marketing ROI. Known as the Fractl Content ROI Calculator, this tool can provide you with measurable return based on the following information:
Money spent on the campaign

The amount of traffic, shares, links, and media placements/links the campaign earned

An input on how these metrics affect your business
The calculator then puts out a dollar figure value for your ROI. This is a simple, but easy way to showcase real numbers for your content marketing. You can adjust the values of each metric as well. For example, studies have shown that $2.56 is the average sale earned from each social share.
Ultimately, this tool is best used in conjunction with some of the other tactics we've discussed in this article. For example, the traffic generated can be tweaked to show how much you would have paid for the same traffic from a PPC campaign.
Try using this calculator and input the value you earned from these various channels to construct an accurate ROI on your content marketing efforts.
Final thoughts
Content marketing is crucial for any successful business, but measuring its impact can be difficult. By setting your own metrics and showing the value it has compared to other marketing efforts, you can better pitch an accurate ROI for the time and capital invested into these efforts. How do you showcase ROI on content marketing? Let us know in the comments!
About Owen Hunt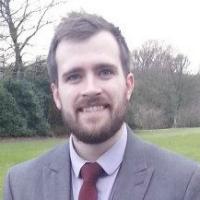 Owen Hunt is a freelance content marketer with a love for producing excellent, high-value content. Connect with him on Twitter.