How to Use Webinars to Grow Your Coaching Practice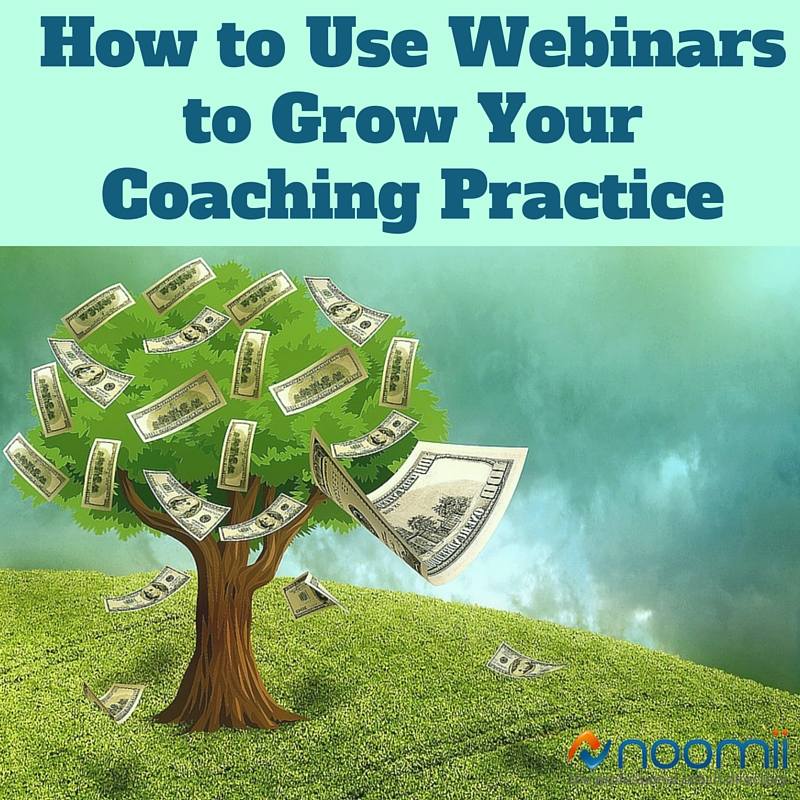 This is a guest post written by Jeni Cantley Harrington. Want to contribute? Check out the 2016 publishing calendar.
Webinars have become an important tool for business owners to sell their services, without the painstaking sales calls or cold calling. Webinars turn the common "Always Be Closing (ABC)" strategy into an "Always Be Helping" strategy, which shifts the focus back to how you can help the client.
When you host a webinar, attendees can learn more about you, your style and your expertise without having to make a strong commitment. The fact is, all sales strategies take seven or more touch points before closing a sale. Webinars are a great touch point for you to reach many—saving you the time and money that goes along with one-on-one calls or appointments, especially if they are cold calls.
In October, I surveyed over 300 coaches and advisors on whether they were using webinars in their business. I was disappointed to learn that none of them were hosting webinars—yet 50% of them said they were out speaking on a regular basis. A webinar is nothing more than a speaking opportunity from the comfort of your office or even your home.
The primary reasons they gave for not doing webinars were: they didn't know how to use the technology (software) or they didn't think webinars were right for their business. Luckily, neither of these reasons ring true. Webinar platforms are both simple and affordable. What's more, basically all business owners attend webinars today. It's right for every business as it's become a mainstream marketing tool.
According to WebinarJam, a webinar hosting platform, their customers who are using webinars on a regular basis are pulling in at least half of their revenue from them. If that kind of revenue from one type of marketing isn't right for your business, I'm not sure what is.
Further, according to the HubSpot State of Inbound 2014-2015 report, B2B (business-to-business) companies place a higher value on educational formats like blogging and webinars.
So how to pull off an effective webinar for your coaching practice? Follow these guidelines:
Don't waste people's time
Time is money. Not just for you, but for your attendees. I've found people start to drop off at about 45 minutes even when content is engaging. Most people also anticipate a webinar to be an hour, so don't run over. Not only do you run the risk of them dropping off, but they could feel a bit irritated because they have to miss the ending or Q&A session.
Conversely, people are always happy to a have a few minutes back when you respectfully end the webinar a tad early. I recommend a format where you speak for approximately 30 minutes, present the offer or call to action, then invite the audience to ask questions (or more follow-up questions if you've been answering them as you went). This should get you wrapped up at the top of the hour in plenty of time.
Teach them something valuable
Don't treat your webinar as a soapbox. This isn't so much about you speaking as it is about you teaching. People want to leave the webinar knowing something they didn't know before and some insight into how it can impact their life or their business. Give practical tips they can implement on their own but also give them enough detail about how they could reach a goal or accomplishment if they engaged you in your services. Again, keep it informative, enlightening and helpful. "Give to get" is how I like to think about it. But you don't have to give away the farm regarding your proprietary methodology or system.
Have an enticing call to action
The call to action is critical. At the end of the webinar you want to know it was a success. Many platforms have the ability to service up your offer and have attendees sign up right on the spot. Otherwise just use something like Ontrapages.com (they have a free version) to create a single landing page where they can sign up. Free offers or low commitment offers work best, you can always upsell later. The idea is you want to get in front of them one-on-one to really sell. At the very least, offer a 30-minute private consult to get them on the phone with you.
For more advice on webinars, check out these articles on HubSpot. They capture a lot of great tips better than I could do myself on creating a process, content and maximizing registrations:
About Jeni Cantley Harrington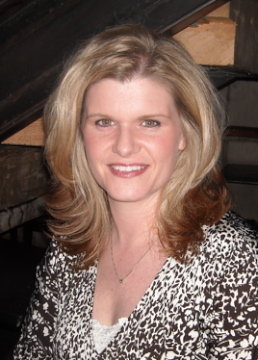 Jeni Cantley Harrington is the owner of Clientraction, a marketing outsource service for coaches and business advisors. She has helped over 1,000 consultants with their marketing strategy and implementation methods to save you time, money, and missed opportunities. Connect with Jeni through her website, Facebook or Twitter.
Check out these related articles: