Instagram for Marketing: Simple Tips to Get You Started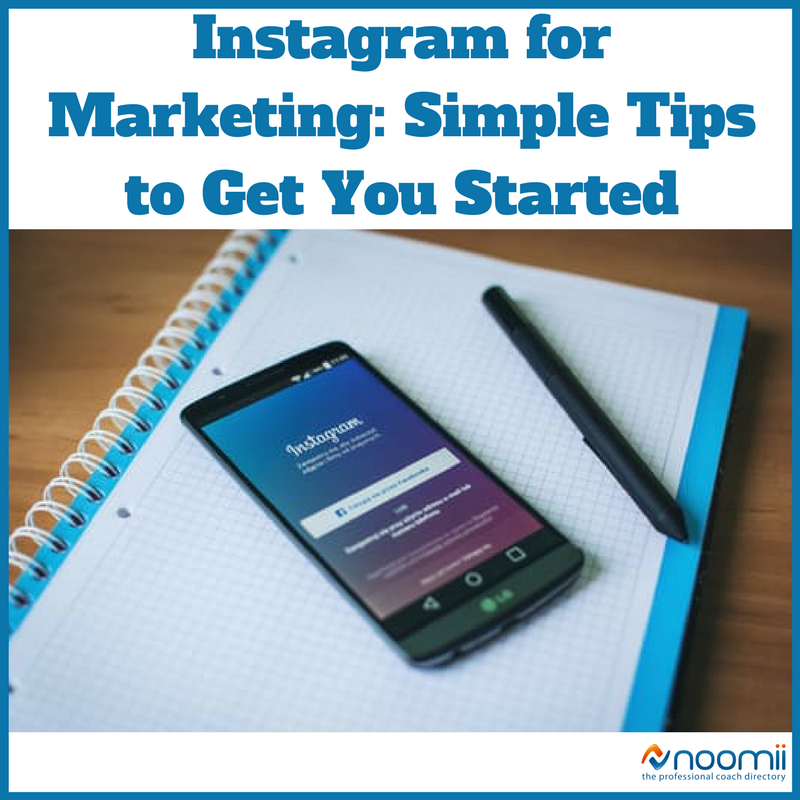 This is a guest post written by Harris Scott. Want to contribute? Check out the 2017 publishing calendar.
With over 700 million monthly active users (MAUs), there is no doubt that Instagram (IG) is now a powerhouse in the social media market. Since 2010 when IG was launched by Kevin Systrom and Mike Krieger, the photo and video sharing platform has grown to become one of the most popular social media networks. Within 7 short years, this social media platform has been adopted by over 48.8% of brands in the U.S with the number expected to grow to 70.7% by end of 2017.
In order to successfully market your coaching business, you need to strategize on how you can leverage the more than 500 million daily active users (DAUs) that Instagram has. IG marketing can easily build your brand, increase your business reach, build customer loyalty, give you invaluable consumer insight and so much more.
Here are some other strategies that will come in handy you begin marketing your coaching business on Instagram:
1. Grow your following
To get started, you need to grow your following so you can reach a wider audience. You need to get Instagram likes and this is where things get tricky. When Instagram recently changed its algorithm, it made it a bit more difficult for businesses to get their brand our there and made the needs for loyal, engaged, consistent followers more important than ever.
You need to do a lot of manual work to grow your followers, as your marketing success on the platform all depends on the likes, comments and shares your posts receive. When you are first getting started, services such as Like4Like can come in handy to grow your reach. Like4Like is an automatic like exchange platform that helps grow your likes, which, in turn, helps increase your number of followers over time.
2. Cross-promote
It is likely that you have multiple online social media platforms where your brand is already established. It is now easy to grow your IG following by marketing your Instagram posts across other social media networks, like Facebook and Google+ and on your website too. Having a consistent message across all of your business' social media platforms is key to creating a loyal following.
What's more, cross-promoting your content will cut down your marketing efforts, as you won't have to create a publishing calendar for every platform you use. To streamline the process, you can opt to use tools like Hootsuite, which makes it easy to publish content on various websites at one time
3. Use your bio strategically
Instagram business profiles give you an opportunity to provide your target audience with more details through a link on your bio. This is the easiest way to drive traffic to your landing page for higher conversion rates.
With an Instagram business account, you have the capability to add a call-to-action and contact details. You'll want to include all of your business information - website URL, logo or your photo, address (if applicable), your contact number and email. This will make it easier for your followers to text, email or call you - creating stronger relationships with potential clients.
4. Jump on trending hashtags
Of course hashtags are keys in any Instagram campaign and you need to be on the lookout for popular hashtags that are relevant to your coaching brand. You can still play around with trending hashtags by using them on your posts to make them easily searchable. Many small brands have been able to revolutionize their marketing campaigns by riding on trending campaigns.
You can also grow a community around an actionable hashtag, when you are launching a new marketing campaign or contest for your coaching business or want to create a buzz in the industry.
5. Use both video and photo marketing
There is no doubt that video is one of the most popular forms of content. In fact, this is one of the things that have helped propel Instagram to these dizzying heights. By mixing videos and photos, you are able to generate more inbound links than with written posts alone. People love visuals and with this kind of mix, you will find it easier to create shareable content.
6. Pay attention to insights
When you set up a business account on Instagram, it comes with its own built-in analytics system so you can see who is liking, sharing and commenting on your posts and the total impressions each post has made. Instagram Insights will give your business actionable information about who your followers are and which posts resonate better than others. This will help a ton in learning more about the behavior and demographics of your audience so you can create more relevant and timely content.
When it comes to marketing your coaching business on Instagram, it all comes down to consistency and testing. Figure out what content works for your audience and which times they are most engaged.
About Harris Scott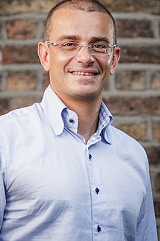 Harris Scott is a leading blog writer and content marketing professional with thousands of real Instagram followers for his postings. Learn more on Like4Like Instagram technique on his blog.
Check out these related articles: