Successful Systems and Structures for a Profitable Modern Coaching Business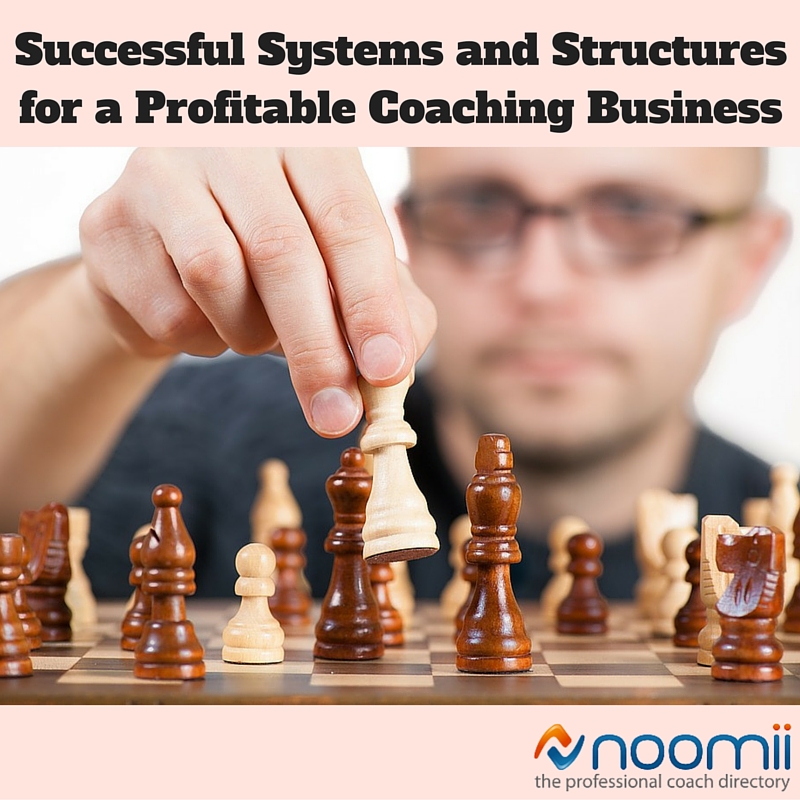 This is a guest post written by Erica Duran. Want to contribute? Check out the 2016 publishing calendar.
There seems to be a lot of talk around the interwebs about having the "right systems and structures" for your coaching business.
But no one is coming out and saying exactly why you should have these things in place or what they are exactly in an organized manner.
How systems and structures can help you and your business
Just to make it abundantly clear, having the right systems and structures in place help you:
Sell more confidently

Establish you as the expert (and not look like you are bragging)

Keep you from taking on "difficult" clients

Stop you from playing "let's make a deal" and slashing your prices

Safeguard both you and your client

Keep you from auditioning, chasing or convincing on sales calls ("Pick me! Pick me!" feel familiar?)

Keep you clear on who your ideal client is

Spares you from making simple mistakes (ever book the wrong time zone for a call?)

Helps build a strong, easy to train team

Keep you from seeing "potential" that isn't really there

Saves you loads of time (you may even enjoy a 3-day work week!)
If you know me, you also might be thinking "I thought you were all about building a freedom-based business and lifestyle. What's with all these structures, boundaries, and systems?"
Well, structures will give you oodles of freedom and a higher income level when they are set up right!
Plus: When you're not worried about these things and you are not second-guessing yourself, you have an immense amount of creativity. Creativity in your content, brand and marketing is what may make you stand out in the crowded coaching industry.
I'll be honest, I did take a lot of time and invested to set these up and to get trained correctly on these systems in my business.
But it is so worth it!
It is total freedom to be able to focus on your body of work, your clients and live your ideal lifestyle rather than experience the struggle, worry and second-guessing that happens when things are not in place. I've broken down the basic system, structures and boundaries for a modern coaching business for you in somewhat of a checklist form.
Not all of these may apply to you and your business, but at least the mystery will be solved of "What are all those systems and structures people keep referring to?"
Some items could be applied to more than one category and you will see some overlap.
The main categories of systems, boundaries, and structures we'll be covering in this article are:
Mindset

General Business Set-up & Legal

Marketing

Sales

Payments

Assistants & Other Team Members

Personal Support
Mindset
Personally, I think mindset is over 80% of having a successful coaching business.
Having systems and structures in place help you with having a strong mindset, help you sell confidently and help you stay in your leadership role when working with clients.
Also, when you mind is "set" and you have a "no matter what" attitude you start doing things that you wouldn't normally do. Reaching out and cold calling prospects in your target market, being visible online and offline, approaching influencers for joint venture partnerships, etc.
These are all things that you do without hesitation when your mindset is in check.
Mindset & boundaries systems & structures:
Journaling

Meditation (I use Headspace and a few other resources)

Visualizations

Mantras

Investing your own coaching and mentorship support

Wealth consciousness reading

Surrounding yourself with quality like-minded people and community
General business set-up & legal:
Do not be cheap with your business.
Have the confidence and abundance mindset to have your business protected legally.
When applicable to your business, here are a few legal structures to have:
Legally making your business an entity (LLC, Corporation, or even a DBA - have something in place!)

Business bank account

Merchant account that accepts credit cards and ACH transactions

Client agreement

Privacy policy

Earnings disclaimer

Partnership agreement

Trademarks

Patents

Copyrights

Employee agreement & job descriptions

Intern Agreement

Email address with your name or company (no gmail or hotmail here!)

Business telephone line (there are several options free and for a nominal fee that will forward to your cell phone like Google Voice or RingCentral)

If no physical office, have a separate P.O. Box address. Or, even better a UPS Store type service

Password management program

Appointment scheduling system (like Coconut Calendar, Schedule Once, or TimeTrade)

Customer relationship management system (CRM) (like 17hats, HighRiseHQ, Infusionsoft, etc.)

Accounting system (Quickbooks, YNAB)

Document & media storage and sharing system (like Dropbox, iCloud, Google Drive)

Teleconference system (like FreeConferenceCall.com)

System for session and/or interview recordings (I use Skype Call Recorder for this)

A place to get quick one-off projects done (like Fiverr.com, Freelance.com or Upwork.com)
Marketing:
A website with your own domain (do not use the free www.yourname.wordpress.com or something similar)

Lead magnet/freebies/opt-in bribe

Squeeze page/opt-in page/landing page

Sales pages

Email service provider with drip campaign or autoresponder capability (like MailChimp, MadMimi or Infusionsoft)

Thank you pages

Phone enrollment/conversion system

Ezine (electronic magazine)/solo mailers/newsletters

Social media scheduling tool

Social media marketing plan

Marketing plans in general

Great photos for your brand and you

Joint ventures

Networking groups

Industry events & conferences

Sneak preview calls (ones with a theme are best)

Graphics & imagery

Branded headers and banners

Bonuses (fast action and on-going)

Free consult session (clarity, strategy, discovery, etc. call)

Testimonials

Blog/videos/podcast

Formal product or program launching system/style/sequence

Facebook, Google, Twitter, LinkedIn

Paid ads (Facebook ads)

Lead generator service (like Noomii.com)

Referral system and/or affiliate program
Sales:
Enrollment page

Having an assistant facilitate the sale for you

Follow-up sequence or system

Application for your free consult/strategy/clarity/discovery call

Welcome & orientation/background packet when appropriate

Having set appointment for the duration of their package
Payments:
Protect your sale with the right payment boundaries:
Clearly define what you are selling and to whom and for how much
Restrain yourself from playing "let's make a deal" during your sales conversations with these items in place

Clearly defined packages with prices published on your website and sales materials.

Shopping cart links and payment buttons (highly recommend NOT using Paypal! Long personal story, but just, in general, it is unprofessional)

Invoice & bookkeeping system

Client agreement with payment terms clearly defined

Terms & Conditions with a checkbox where applicable

A credit card authorization form

An assistant (or at least a separate "support" type email that handles the payment for you
Assistants and Other Team Members:
A well-trained assistant can help you facilitate and close sales among other tasks to make your job and life easier such as:
Follow-up emails after your free calls with payment links, enrollment page URLs, and/or credit card authorization forms

After the client is enrolled, you assistant can help with sending out welcome packets, client guidelines, contracts, etc. (And keeping track of outstanding contracts and other documents)

Perform initial calls to vet out prospects that will not be a good fit for you

And of course any administrative factors like scheduling, travel arrangements, customer service, charging credit cards, special requests or food allergies for live events
This list is truly endless!
Here are some systems and tools you may want to have when you are ready to bring on an assistant or other team members:
Document and media file sharing (like Dropbox, iCloud, Google Drive, etc.)

Password sharing and protection (like 1Password)

Policy & procedures

Job descriptions (for each team member including yourself!)

Screen sharing tool (for training)

Screen visual & audio recording tool for making training videos (Screenflow for Mac or Camtasia for PC)
Personal support structures:
These are the systems and structures that free up your time and support your mental and physical health.
Having everything in place in your personal life helps to be fully present and confident on your sales calls and your coaching sessions with your clients and just all around less stress in your life.
Housekeeper

Travel agent

Your own life coach

Personal trainer

Personal shopper or stylist

Massage therapist and other spa services

General grooming (hair, nails, etc.)

Home maintenance

Meal planning and/or delivery

Personal assistant

Laundry and dry cleaning

Nutritionist

Therapist & counselors

Doctors

Dentists

Chiropractors

Event planners

Professional Organizer
Have your documents updated and in order (wills, trusts, driver's license, car registration, voter registration, insurance, jury duty, etc.)
As you can see, I'm pretty into these systems and structures.
There are new ideas and tools coming out each day I'm sure I may have left some out but this gives you a great place to start and see which ones will make your life easier and your coaching business more profitable.
If this article has literally made your head spin, I invite you to apply to a complimentary Aloha Strategy Session with me.
Let's see if it is a good idea that we work together on getting all these popular systems and structures in place for you so you can have more freedom in your business and get back to that ideal lifestyle that is displayed on your vision board.
About Erica Duran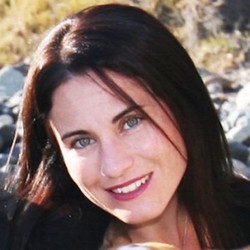 Erica Duran is a business coach & freedom-based luxury lifestyle designer. She gives expert guidance, support and accountability to coaches, trainers and other service-based entrepreneurs to build their businesses so they can work from anywhere and earn to a consistent $5K-$20K+ per month while still having the freedom to work only 3 days per week. Erica travels full-time, living at the luxury resorts that sponsor her podcast and web TV show. For more information and to book your complimentary strategy session visit EricaDuran.co.
Check out these related articles: