Techniques for Closing the Sale With a Coaching Client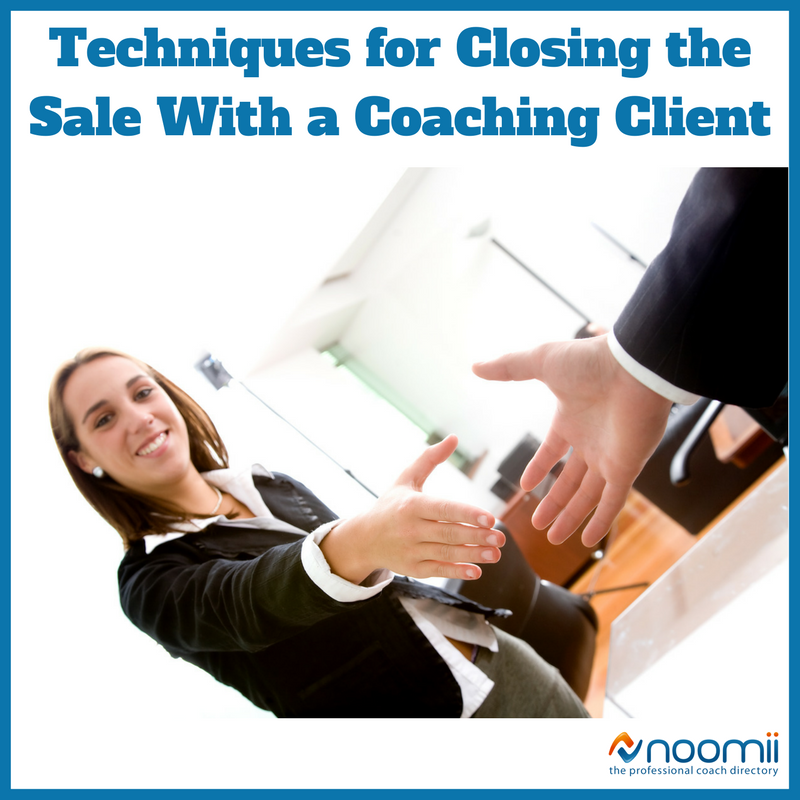 This is a guest blog post written by Michael Gorman. Want to contribute? Check out the 2017 publishing calendar.
As a coach, it's important to take techniques for closing the sale seriously because they can make or break the business. They define the final decision determining if your efforts will amount to a profit or nothing, meaning that mastering various techniques is critical to your success.
If you need some advice on closing sales to improve your expertise in this area, check out the list of proven techniques below and being inplementing them today.
Traditional Techniques
The summary close
According to sales professionals who use this method, it involves repeating the products or services to convince the lead to agree. For example:
"So, we have a Dell Inspiron with Intel Core i3 and a 17.3" Touch-Screen HP with Intel Core i7, the 1-year guarantee, and the free delivery from our company right to your door. When would be a good time to deliver for us?"
The main purpose of the technique is to summarize and emphasize previously agreed-upon points into one package. This package should be as impressive as possible to help leads visualize that they're getting a good deal.
When it comes to selling your coaching package, you'll want to briefly reiterate your process and the results the potential client can expect. For example, "My three-month 'Find Your Dream Job' package, which includes a career assessment, resume and cover letter-writing help, LinkedIn setup, networking techniques, access to the hidden job market and mock interviews, will get you your dream job fast! Can I send you along the agreement and get our first session scheduled in?"
Modern Techniques
If you find the traditional approach "too salesy," check out the latest techniques. Unlike the one above, they aim to determine the needs of clients and communicate how a product or a service provides a satisfactory solution to those needs.
The "1 to 10"
The main goal of this technique is to help the customer understand and fully weigh the advantages and disadvantages of purchasing coaching services from you. This is done by asking the following question at the end of the exploration or sales process with a customer:
"So, Mr X, I was wondering if you could say where we are at this point on the scale of 1 to 10 – 1 being 'we need to end this conversation' and 10 being 'sign me up right now'?"
The answer provided by the customer should be treated in a particular way. For example, if the customer names a six or lower, it means that something went wrong at the previous stages of the exploration or sales process. Therefore, you need to return and solve all concerns.
On the other hand, if the customer names a seven or higher, you need to answer:
"Wow, let me say I'm surprised you selected a high number. Can you tell me why?"
"By asking for an explanation, you also prompt the customer to elaborate on the advantages of buying from you," says Alan Greene, a sales specialist. "Companies like professional essay writing services use this technique to develop a solid sales process."
After the customer is done with naming the advantages, your next move is concerned with outlining their concerns so you can resolve them:
"I agree, these are pretty strong advantages and good reasons to collaborate [don't forget to repeat the advantages identified by the customer once again]. But right now, I think I'm getting even more puzzled. Based on the advantages you just mentioned, why isn't your number a 10?"
By saying this, you're prompting the customer to identify the issues encountered along the exploration or sales process. As the result, you can discuss them and address them accordingly.
Sharp angle
If a prospect asks for a lower price, a free delivery or other concessions, you should respond by asking them the following, "If I can do that for you today, can I count on you signing up for my coaching services?"
This is a critical question because if you satisfy the demand for a concession, then the prospect will be convinced to ask for more without giving anything back. If they raise an objection, handle it appropriately and make it clear that your request is a deal breaker.
The inoffensive close
As you and your customer close on the final stage of the exploration or sales process, use this line to confirm your position and ensure that you're on the same page:
"Based on our conversation, I see three important areas of your business that we can help you with: improve the brand image, expand services, and raise awareness about your new products. Would you be so kind to tell me if I missed anything or is there something you think I can add to those three areas?"
If the answer is "no," you can proceed to asking these questions:
Right now, do you think I have a solid understanding of the mission of your business as well as main goals?

Do you feel that the plan we have developed will help you to achieve those goals as quickly as possible?

In your opinion, is there any alternative to this plan?

If my service is effective, will you consider collaborating with me?
As you can see, the final question is the "close" one but the previous questions ensure you're not coming off as pushy or desperate.
Level with me
If at the end of the exploration or sales process the customer says: "I'll think about it and get back to you," you need to understand what they mean. Address them with the following line:
"Level with me. Have I failed to demonstrate the advantages of working with me?"
Conclusion
Understanding closing techniques is critical, so learn the ones described above to know how to cement the deal and grow your business.
About Michael Gorman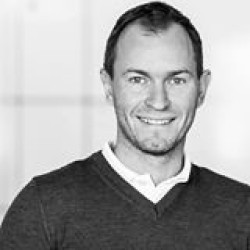 Michael Gorman is highly skilled editor and proofreader who currently works at Proessaywriting. He is proficient in blog writing and online freelance networking. Feel free to contact him via Facebook.
Check out these related articles: