Teleclass: 6 Unconventional Ways to Secure New Coaching Leads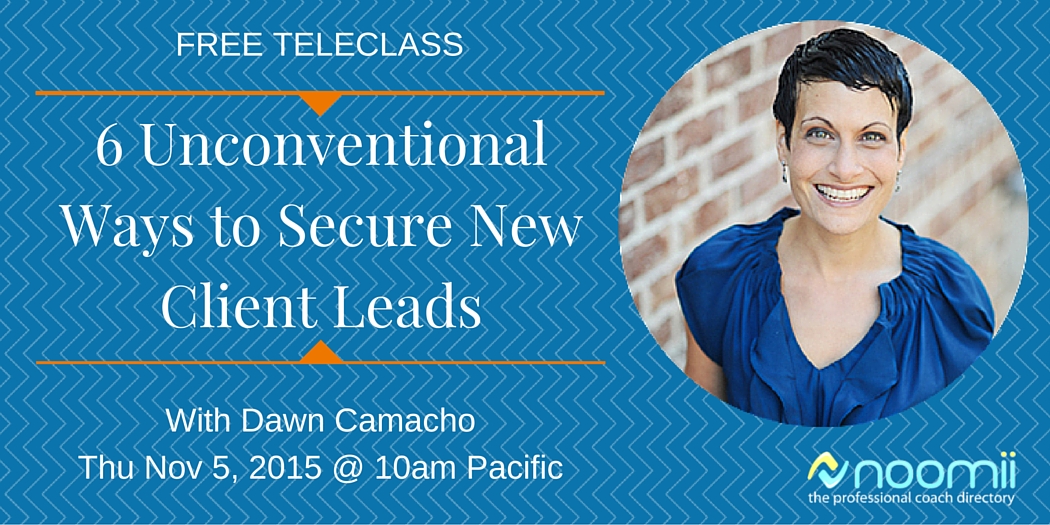 Does this describe you? You're a great coach. You've trained, you've read the books, you've gone to meetings, you've taken classes. And now you have to sell yourself. You've probably done a lot of research there too—after all, you found Noomii.
Maybe you've tried listing yourself on a few other sites, or tried out a few different advertising strategies. You've talked to friends and family. You've asked for referrals. And when a lead comes through, you're great about following up. You do pretty well overall, but now it's a waiting game.
If so, this teleclass is for you. We'll cover 6 unconventional tips for securing new leads, from a new way to push your own boundaries to personal rituals that can make a big difference. We all need a boost sometimes, and these are ideas for reigniting your fire, reminding you why you do what you do, and getting you out there in a brand new way. You encourage your clients to push their boundaries, to try new things, and to live their best life. This class will offer you a few simple strategies for doing the same.
Listen to the Teleclass
Download the Slides for the Teleclass
Click on the image below to view the slides.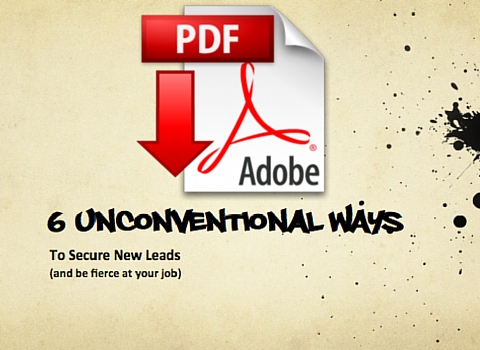 About Guest Speaker Dawn Camacho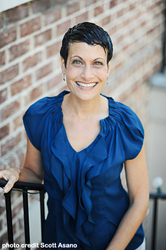 Dawn Camacho (an Atlanta life coach) is the co-founder, along with her husband, David, of Whole Life Solutions, offering a holistic approach to enabling individuals to create order inside and out. She is a coach for professionals at a turning point, guiding clients in the difficult task of making the 'right' choice, and taking the steps necessary to move in a new direction- one that is connected to all faces of life, while David assists them in creating efficiency and manageable systems in their home and office spaces. Dawn is also an interfaith minister, premarital counselor, and a spiritual guide for all major life transitions, including weddings, baby blessings, separations/divorces, and more. She regularly facilitates workshops and talks on spiritual and holistic living, time management, and living on purpose. Her writing has been featured in various outlets, including a regular column, "Ask the Rev", for GetMarried.com, and a front page feature for Gathering Guide. She has officiated over 350 ceremonies and wakes up every day grateful to have a career that affords her the opportunity to do meaningful work and to love it: www.RevDawn.com and www.WholeLifeSolutions.biz.