The Best Tools for Lazy, but Successful Coaches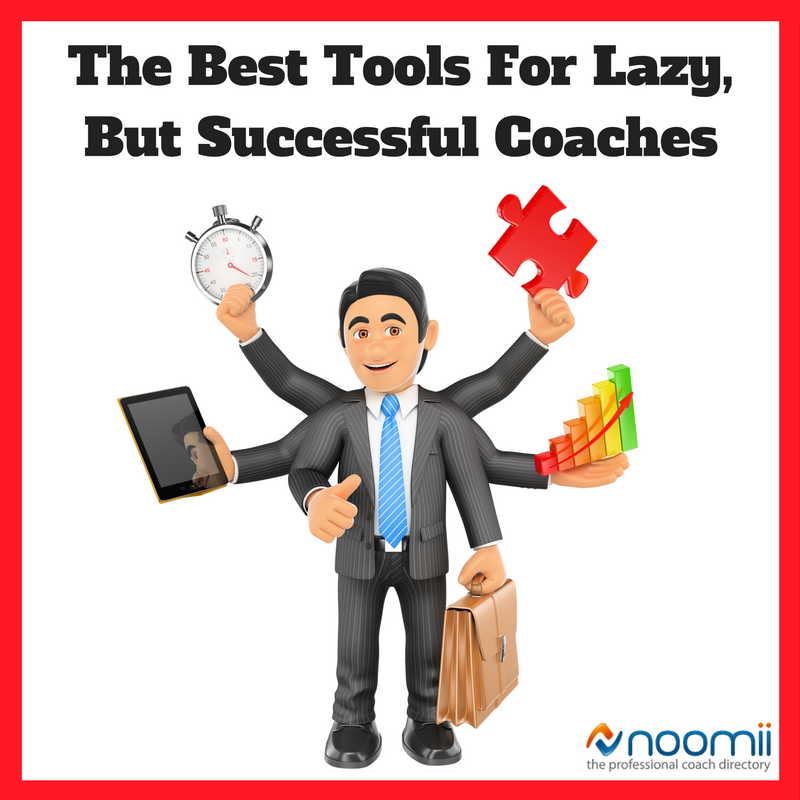 This is a guest blog post written by Michael Gorman. Want to contribute? Check out the 2016 publishing calendar.
Nowadays, people use a wide variety of different coaching services, including financial, executive and life coaching. However, business coaching, which is the art of assisting business owners in excelling in their area, is potentially the most lucrative and attracting field. This is because these professionals provide very sophisticated services that require a lot of knowledge and training. Let's face it, making the business thrive is a pretty difficult task that needs some brains and many business owners really appreciate a valuable advice. Moreover, the compensation for this work is great because the owners are willing to pay very well for achieving their professional agendas.
To qualify for such compensation, a business coach should, of course, possess sufficient knowledge about leading the company. In addition, successful coaches tend to use different tools that help them to save a lot of time and effort. To help you do just that, we have collected a list of great tools for business coaches that proved to be very effective in time-saving and revenue-increasing.
1. Decision-making and action-planning tools
Every business needs to make a lot of decisions every day to ensure that the supplies are provided, customers are satisfied and so on. Also, the business owners have to plan their actions in various situations to keep the companies running and generating profits. For some businesses, especially start-ups, these processes can be really difficult. Luckily, business coaches are there to help and have effective tools available to them. One of the most widely used action-planning tools is from GrowthWheel Frameworks Toolbox. It is a flexible toolbox for one-to-one business coaching that helps with getting focused, making decisions and creating a plan of action. What's more, it can be adapted to accommodate the different needs of your clients.
2. Problem-solving tools
Naturally, both the coach and the business owner will have to work collaboratively on a variety of issues that affect the company. To help the client find new solutions and make the best decision, the successful coaches use tools like Mentor Magic, from the Coaching Tools Company. It is a simple resource that encourages using the power of imagination to think about the prominent business leaders and access the inner wisdom. Then, the coach helps the business owner to identify the actions from the material they generated to make the decision about an issue.
3. Time-management tools
The importance of proper time-management can never be overstated, especially for business owners who often spend up to 20 hours working on their projects. Successful coaches recognize this need and propose to use special tools, such as Urgent Important Matrix or Eisenhower Decision Matrix. It helps to optimize the time spent on various tasks by prioritizing them, thus helping to avoid being overwhelmed and focus on the most important task.
4. Professional help
In some cases, business coaches use the assistance of other professionals in different areas because, let's face it, one person cannot be everywhere at once. These areas include business writing, payment processing and social media presence. Some of the best tools for these purposes include Aussiessay, PaySafe, and Collecto, and their services can be really helpful. For example, Aussiessay can be reached for just about any kind of business writin, while PaySafe provides secure and fast payments from clients. Finally, Collecto is a tool for managing the presence of the brand in social media by collecting various data.
5. Personal-effectiveness tools
One of the primary responsibilities of a business coach is to assess the strengths and weaknesses of the business, but why not also assess the personal qualities of its owner? Personal SWOT analysis from the Coaching Tools Company is just the tool for that. It is a specific resource designed for assessing the client's unique skills, strengths and talents, along with the weaknesses and threats. This analysis can save a lot of time because you can use the results to explore how your client may be negatively (and positively) impact their business
and help you plan strategies to manage their weaknesses and run their businesses more effectively.
6. Life-balance tools
Most of the business owners are working around the clock and totally forget about one important thing: finding the balance between the life and work. The coaches are here to change that and identify how the clients spend their time, which allows defining time wasters. One of the most popular tools for this task is Expose Your Hidden Time Wasters, which essentially is an exercise that lives up to its title; it helps to define the activities on certain days and their outcomes for the professional and personal life of the owner, thus identifying those that matter the most.
There are a lot of tools that successful coaches use nowadays, and they really help to achieve amazingly deep results for business owners. Moreover, they allow being much more efficient and save a lot of time to spend on other things. It totally depends on you how you use the tools in this article, so help to improve businesses and have fun.
About Michael Gorman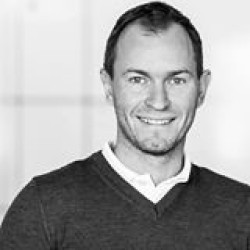 Michael Gorman is an expert blogger situated in London. Michael stays always on trend in blogging, digital marketing and social media. Feel free to contact him via Facebook.
Check out these related articles: