Webinar: Unearth Your Personal Essence & Create Your Authentic Brand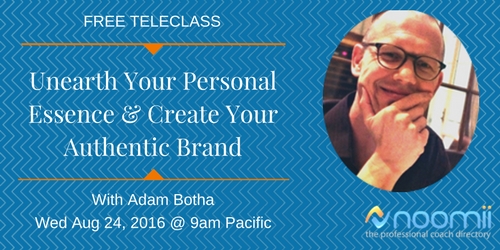 If you've ever struggled with creating a tagline, a logo or copy for a website that accurately reflects who you are and what you're about, then we've got the perfect webinar for you.
Adam Botha is a rare blend of coach and branding expert. But he's not interested in branding the latest cocoa crunch cereal, he's all about personal branding that reflects a person's true essence. He works with seekers, creative individuals, entrepreneurs and what he calls "Sensitive Ones".
During the webinar, Adam will introduce us to his proprietary process for creating a "truly compelling authentic b®and". He will run one lucky individual through their "Personal Naming Profile" as well as showcasing an example of a before-and-after life coach's brand and how it was successful in its unique positioning (FYI: the "before" branding is pretty darn good. The "after" is ... wow).
Watch the webinar:
"I have experienced Adam, as a person, to be intuitive, insightful and a deep connected soul who gives a lot. His deep sense of self and his continued journey of self and self- actualisation enables him to be open, honest and real with people he interacts with." - Linda Figueira-King
Questions about the Unearth Your Personal Essence Webinar
Q: What is the "Personal Naming Profile"?
A: Your Name - Contains Your Essence.
Our life story and purpose are all written into our names, if we dare to delve deeper. Within your birth name is written your story, your inclinations, your gifts and your purpose.
Adam will study one lucky candidate's name and present their "essence" during the webinar.
Q: How will the "Personal Naming Profile" candidate be selected?
A: Adam will require at least three days to conduct the "Personal Naming Profile" so he will be choosing one of the registrant's names the morning of Sunday, August 21. If you want your name analyzed, please indicate that fact when you register. You must register by the end of day Saturday, August 20th to be eligible for slection.
About Adam Botha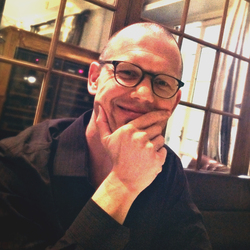 Adam Botha is a certified Consciousness Coach® with 22+ years of experience in self-transformation and the creative industry. He coaches "individuals who are seeking to reconnect with their personal essence and life purpose to actualise their own original path." Connect with Adam on Noomii or his website.
Related reading: