3 Unique Ways to Find Content Inspiration for Your Blog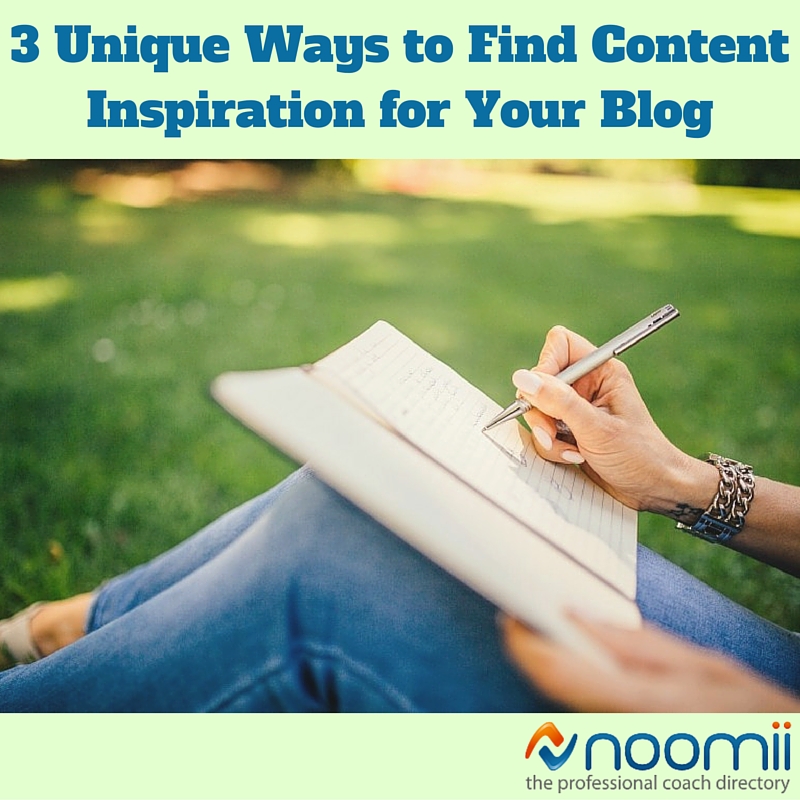 This is a guest post by Catherine vanVonno. Want to contribute? Check out the 2016 publishing calendar.

There's no doubt that having a blog on your website can do wonders for your coaching business. Aside from being a source of readable content, blogs are extremely well-liked by search engines for their credibility and the heft they provide to a website and everything else that falls under it.
The trouble though, for many business owners and coaches, is what to write exactly?
Even the most seasoned and product-savvy entrepreneur can feel confronted when asked to sit down and type out 400-500 words for a weekly post. Yikes!
There are many aspects to consider when writing a blog and we've covered them in the past. Things like knowing your audience, keeping it short and that plenty of whitespace never hurts a post.
But then, how do you find inspiration?
Say, for example, you're a career coach focused on clients who are looking to re-enter the workforce after having children or caring for a family member. Your first five blog posts have talked about the challenges faced by your ideal client, the goals they would like to achieve and outlined the ways your coaching methods can help them. What else is left for tomorrow, next week, next month?
You don't always have to talk about your services.
Oh dear, I can hear you thinking—so what do I talk about in my blog if I've run out of stuff to say about what I know well?
I hear you my. As a ecommerce business owner, I've had this dilemma and here are three ways to reliably find content inspiration for your blog after you've already covered the most obvious topics.
Talk about the weather/seasonal things
Everyone can always relate to the weather. That's why the weather is such a reliable fallback for polite conversation with strangers, family and the guy behind you in line at the coffee shop. The weather also has a huge affect on mood, just ask anyone suffering from seasonal affective disorder (SAD), so you can easily incorporate weather changes in articles related to altered moods. A relationship coach, for example, could write something along the lines of, "Is the rainy/gloomy weather putting a damper on your relationship?"
This is also a chance to allow your audience to get to know you more. Post a picture of your garden, use its beauty as your muse. Write about how you recall your grandparents making you a Halloween costume and the joys of dressing up to go trick or treating. Find inspiration for new posts through these cherished childhood memories from various holidays like Halloween, Christmas or even Easter; they likely taught you something and can often lend a new lesson to your clients/audience. For example, as a business coach you may use dressing up for Halloween as an example of how business clients should loosen up and be a little silly from time to time.
Vacation stories and favorite destinations are another wonderful way to find inspiration for new articles for your blog. Think back to your travels and the adventures you experienced and you will likely find some juicy life lessons worth sharing.
Talk about children or pets
If you have kids, they can be an endless source of joy, amusement, interesting sayings or even frustration. To a lesser degree, pets are also a great conversation topic. Children offer a lot of insight into who we are and teach us new things about outselves, as we are always learning new ways to parent. Many of these newfound skills can translate into advice for clients, regardless of your niche. For example, learning how to be patient when potty training your child or your pet can be a great reminder of how important patience is when dealing with difficult coworkers (career/business/executive coach) or when you are trying to reach a fitness goal (fitness/health coach).
Children are fascinating topics of conversation, and are a universal touch point as well since we've all been a kid, most of us may have had one or know someone who's a parent. Pets are also a great way to open up about ourselves.
Just a little side note, if you are posting pictures of children on a blog, they are best done with an eye to privacy. No front facing shots or identifying markers like license plates or landmarks should be posted, as these can allow a stranger online to track down where your child hangs out.
Talk about a recent or not-so-recent book you've read
Another great and easy blog topic is to write about something you've read. Give your reactions. There is always some lesson to take away from a book (unless, perhaps, you only read Harlequin romance novels).
Is it a good message that the author is talking about? Why would you recommend it, or not?
Blogging about books is also a great way to communicate to your readers that you care about things. It's a soft way of announcing you're a real person with real interests and makes you more relatable as a human being.
Whether you consider yourself a reader or not, everyone has a favorite novel or book they can share their enthusiasm with, and it's an easy blog post for you to write about.
About Catherine vanVonno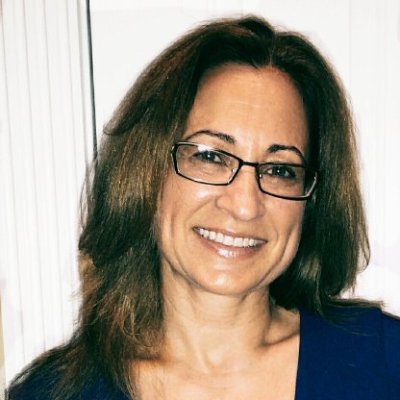 Catherine is president & executive director of 20four7va, a global eCommerce virtual assistance service provider. She is into strategic planning, product development, brand management, and digital marketing.
Check out these related articles: