Why You Should Use Video in Your Content Marketing Strategy
This is a guest post written by Steve Brown. Want to contribute? Check out the 2018 publishing calendar.
Without a doubt, video marketing is the latest addition to online content marketing. YouTube has grown to become the second largest search engine on the internet. Using video in content marketing is often an afterthought for many coaches. However, with the current demand for video over text, coaches can no longer afford to ignore the need to use video in their marketing strategies.
According to statistics, more than 60% of businesses are now using video as part of content marketing. Out of this percentage, 83% of these businesses feel that using video has improved their online marketing and that it is an important aspect of their strategy and is good for the business ROI. This goes to show how fast video content marketing has grown and is expected to reach new height within a short time.
If you are not using video in your content marketing yet, here is why you should.
Videos are a good way of boosting sales and conversions
Through video marketing, coaches can boost their bottom line. According to studies, boosting your content marketing strategy with videos can boost your conversion by up to 80%. Sydney video production can ensure that your video works regardless of the category it is deployed in. It is also possible for videos to directly boost your sales. 74% of users who watch a video on a product end up buying the product.
Videos are great ROI
Another reason for you to get started with video marketing is the fact that 83% of businesses that employ video marketing have said that it gives great returns on investment. While video production is not the easiest task, companies who offer this service often have comprehensive guides to help you along the way. Video editing tools are constantly being improved which makes it even easier for coaches to create their own video than it was a few years back.
Unlike plain content for your website, your videos don't have to be perfect, they just have to make sense and pass on the information. Most people watching your coaching videos are interested in the information you put out. If you explain your services clearly and offer viewers practical advice that can help them, you can be sure that they will be calling you to set up a consultation for your coaching services.
Google ranking loves videos
When you show videos on your coaching website, you increase the length of time visitors spend on your site. A longer exposure is a good way of building trust. In turn, this signals to search engines on the fact that your site has good content. When your site has more visitors because of videos, you boost your chances of ranking on the first page of Google by 53%. Remember that Google owns YouTube and thus your videos on YouTube will also boost your ranking on Google. Ensure your video is well optimized for SEO. Give it interesting descriptions and titles. Ensure you have a link that directs them back to your products, website and services.
Videos are mobile friendly
Videos and mobile devices go hand in hand. At least 90% of consumers search for and watch videos on their mobile devices. Since 2013, videos views through mobile devices have grown by more than 233%. According to YouTube reports, video views grow by 100% annually. This goes to show that video in content marketing can be the best way to ensure your target market on the go.
Videos can handle different aspects of marketing at the same time
When you only rely on content marketing for your coaching business, you are required to have content in different categories. If you are launching a new coaching program, you need to create new content for it. You also need to create content to market the product and show how it works. With video for content marketing, you can explain all the details about your coaching program or service in a single video that doesn't have to be a long one.
Video is engaging
The number one reason websites have high abandon rates are because visitors felt the content on the page was too long and boring to read through. Most people do not bother to read through posts on sites. They only look for the information they need through the text. If you want to grasp the attention of the laziest reader, video for content marketing can be an ideal way to do so. Videos are easy to consume and interesting to watch. With videos, you can be sure that your message is being heard and understood. Modern clients want to see the product in action and a video is the best way to do so.
About Steve Brown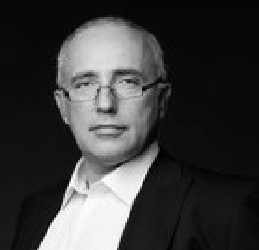 Steve Brown is a regular contributor at many sites and mainly focuses on business-related topics. He also works for 247 Web Experts offering top quality website design, internet marketing and SEO services. Connect with Steve on Google+ and Twitter.
Check out these related articles: