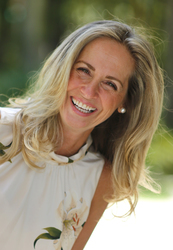 Alena Michaels MS

Boca Raton, Florida
Life Coach, Spirituality Coach
MS, Psychology, Certified Life Coach, Certified NLP coach, Certified Energy Healer, Law of Attraction enthusiast
Feeling stuck? Energy isn't stuck, it's your thoughts you continue to think. Whether you seek more clarity, purpose or confidence, we will shift your mindset, recalibrate your energy and empower you.
About Me
Do you let life just happen to you or do you have an awareness that life happens FOR you and you are the master contributor/creator? If you feel stuck or lost, without knowing where else to turn, having new perception and awareness to shift your mindset are the keys to get you moving into a desired direction - the one you get to choose based on what you want. I work with women and men who feel confused, unmotivated, don't know their true purpose and potential but know that life should be better. In my work I combine psychology, mindset and energy to reprogram your thought patterns, change beliefs and recalibrate your energy.
Because we are wired to please and focus on others, we lose the connection with the SELF in the process. And that's where my coaching comes into place to ensure that the relationship you have with you is the one that should matter the most. With a background of an energy healer, I can tune into your energy field and sense/channel your current vibration. Since everything is energy, your vibration is the key. By shifting your mindset and taking control of your emotions, you will be able to raise your vibration, deepen the connection with yourself, and learn how to align with your desires to start living an extraordinary life.
Completing my master's degree in Psychology allowed me to gain deeper understanding of how our mind works. It was not my intention to become a therapist because I believe in staying in the present moment without reactivating the energy of the past. That's why I chose the path of Life Coaching, with the focus on mind and energy. And when I started incorporating the Law of Attraction into my coaching experience, true transformations started to occur.
In my unique system that incorporates energy/mindset/psychology, you will find the way back to you, through self-love and self-acceptance. You will become aware of your own vibration and empowered to raise it to create ANYTHING your heart desires.
Reviews
6 reviews (5.0)
My experience with Alena was a tremendous help in my life. My life a year ago was completely confusing, and it was chaotic. With her unbelievable knowledge, tools, and training, I came back to myself and started working on myself. Her coaching and her approach changed my life. I really liked that she helped me and provided me with tools to help myself. Her classes, meditation, easy approach, the way she explains things, and perception and perspective were exactly what I needed. Many of my friends complimented me on what changes I made in my life in just one year since I came from an abusive, narcissistic, toxic relationship. By one year, I recognized by working on myself with the help of Alena, that it was all about me and who I was that needed to change and see my life from a different angle. I started to cherish and learn to love myself, which is an ongoing process. From this work with Alena, I understood that we all touch the bottom at some point and that nobody is perfect. It brought me so much relief that I could relate to her and that she, too, has bad days. I was very hard on myself and critical of myself. Thanks to Alena, the change that I made, made a big impact on my life. I shifted my outlook on life, which brought me to fully accept and understand myself. I finally started loving myself. Wow. On our bad days, we tend to blame everyone around us, but we forget that it is the way we are looking at the problem. Once we change our view, then everything else will change, including us. Thank you, Alena, for your kindness, understanding, great sense of humor, and humaneness. Dagmar

Dagmar
Alena has guided me in making important and lasting changes to my life in a very positive way. She taught me the power of our thoughts and feelings and how to recalibrate them to be positive (I didn't know that was possible before working with Alena). Alena taught me many tools during my coaching with her, which I still use and find helpful today. Tools such as realignment of myself with my higher soul, segment intending (where I write about and visualize a situation in a positive way before I go into it), focus wheel (where I write down a multitude of positive thoughts and feelings around a goal I want to achieve) and many more. Before working with Alena, I felt partly insecure about my relationships and work. After working with Alena and using her tools, I feel much more positive and can redirect my thoughts to be supportive and constructive, the most important being "It is not my business if others choose me, as long as I choose me". Alena has supported me multiple times after our coaching program together almost one year ago. I value her genuine interest and desire to help. We all need a reminder sometimes of how to get back on track. I'm so grateful to Alena for guiding me and helping me to recalibrate when I lose my way. I highly recommend working with Alena if you wish to have someone who really cares about your challenges and has proven tools to guide you through making lasting changes in your life.

Shannon Chapoy-Reinhard
Alena is - by far - an amazing and gifted healer. Her intuitive knowledge, coupled with her expertise in psychology, life coaching has provided me with the guidance to make profound shifts in my life. Alena is a kind soul and wants to see you succeed. I am extremely thankful to have had the opportunity to work with her and I'd highly recommend her! She is truly an Angel...

Krisztina Vizi
The six weeks of coaching sessions I participated in with Alena were life changing. She gave me many effective tools to use and showed me how to implement them into my life. She is a pure light of love and I am so grateful to her for this incredible experience.

Dawn
Alena is a great life coach. She helped me to let go of many of my limiting beliefs, negative emotions, and old unwanted habits. By digging into the roots of some of my problems and patterns in my life, she made me understand how and which thoughts of mine should be changed or replaced. She put me at ease, so I can be at peace where I am now in my life. I noticed Alena`s help quickly produced positive results in my life.

Viktoria
Your coaching has been invaluable to me, Alena, as I was feeling so stuck and veering toward depression. Now Im learning tools to deal with all of the uncertainty of these times, as well as finding interests I had buried, and value in myself that I didnt recognize. I would encourage anyone who is on the fence to sign up. You wont regret it.

Sherri