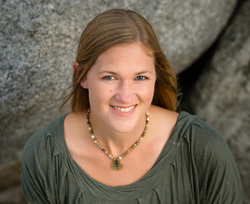 Brenda Mailer

Halifax, Nova Scotia
Life Coach, Spirituality Coach
CPC Coaching for Transformation (2014), RYT 500 Certified Yoga Instructor, Chakradance Facilitator, BMGT
I help women/men live a self-aware and authentic life by clarifying their truth and transforming what keeps them stuck. They become empowered to create the life they've always wanted, and you can too!
Details

Halifax, Nova Scotia B3Z2Y1

902-210-1196

Send Message
Visit Website
Hourly Rate: $125 to $150 Canadian Dollars
Gender: Female
About Me
The days of feeling frustrated, stuck and unfulfilled need to go. You are worth more. Your happiness is your birthright. Let me be your guide.
When you come into deeper connection with yourself, you find clarity at the soul level, and you meet the challenges of life with new awareness and embrace infinite possibility.
In my experience, our life events are there to teach us, they hold wisdom, but sometimes they leave imprints that cloud us in clearly seeing the path forward. I want to help you lift the veil and find your clarity, to see, feel and experience your truth.
Life coaching is not helping you fix what feels broken, because you're not broken. It's about creating a new relationship with yourself that feels authentic, loving, and whole.
You begin making decisions inline with your truth and you no longer compromise yourself. You create shifts in those areas where you felt stuck. The patterns that held you back dissolve and new possibilities emerge.
You discover new confidence in your decisions, acceptance of yourself, and meaning in your life.
Together, let's bring your clarity into the light.
Contact me today for your 30 minute free exploration session.
A little about me...
I've overcome addiction in my life and I've experienced the depths of loss, from losing my father. I truly value the beauty of life and know the power that comes from learning to love yourself. I've empowered myself to dream and left a 15 year career in finance that was no longer fulfilling, to embark on this one that leaves me feeling grateful every day.
I've seen and appreciate the darkness in life, and recognize its value and purpose to help us see the light.
If you know the life you're living doesn't feel quite right, but you can't seem to find your way to the other side, let's have a chat and see if working together can help you discover the path to your meaningful life.
Contact me to book your free 30 minute call.
Reviews
9 reviews (1 verified) (5.0)
Brenda is an Exceptional life coach. I was unaware of what I needed to really deal with at this point in my life and Brenda with only a small amount of time was able to help me clearly see what I had to focus on next. Brenda makes you feel so comfortable that it allows you to open up and explore issues that you may not do with others. Brenda is a very kind and compassionate person who I would highly recommend. She is brilliant at what she does.

Nancy
"In the past I didn't know how to get myself out of my own way, out of that funk and I would let it spiral. With the knowledge I have gained from working with Brenda, I now know what steps to take when I find myself out of alignment! I am so thankful for the connection I have with Brenda as my life coach - for her vision, her love and understanding, the friendship we have developed and for all of the confidence and strength she has helped me find within myself. I highly recommend her."

April H., NS
I had moved provinces, got married, left my career, and was now a stay at home mom. My life made a 360. I needed guidance, to know what was important to me, and find myself again. I wanted to gain confidence and take responsibility for my life. Working with Brenda, I went from being lost to being proud and confident in myself and my life. Brenda guided me to a path of purpose and connection with my soul. She helped me clarify what I needed and how to make myself happier. I now know what my life is about, what I am here for, what I need to do to be happy, joyful, and more connected. I can get through the everyday bumps. Brenda is a good listener and can sense what is the real issue or need. She hears your soul and your desires. She is non-judgemental and accepts you for who you are. She holds you accountable and makes you work on yourself, while she guides you. Brenda is an authentic woman who cares, and has wisdom and experience. She is the best coach anyone could have.

J., Nova Scotia
I was confused about some life decisions and struggling with what I wanted to do and why. She helped me to see a picture I had painted for myself of what life I wanted with my family and where I wanted my focus to be. I can touch base with Brenda on occasion and she always brings me back to the core – regardless of what decision I make, that it rests upon that. And that helps. I would recommend working with Brenda. She was always very warm, supportive and encouraging. Challenging but not in a threatening way, more in a compassionate and caring way.

Deb V., Halifax, NS
"With all your help it's got me to a place where I know what I want and don't want in my life anymore. I am still using my values daily and although I wobble now and again it's not for very long before I use the tools I have learnt to pull myself back up. Thanks again for all your love and support and especially listening to me, its got me to a good place in my life where I can make decisions on my own. Ready to take that leap of faith!"

Joanna T, NS
"I approached Brenda for life coaching because over the years I have watched her make numerous changes in her own life. Brenda helped me by encouraging me to explore areas of my life that I wanted to change but didn't really know how. I found our sessions to be very helpful because Brenda shed new light on the difficult situations I was facing. I saw a therapist in the past but always felt more depressed and even further from my goals after each session. Brenda did the exact opposite; she helped me to recognize my full potential and how to set goals to close the gap between where I was and where I wanted to be. After just one session with Brenda I felt motivated, energized and excited to start working on my new goals. I would recommend life coaching with Brenda to anyone who wants to set and accomplish new goals and move forward in their life!"

Nicole S., Edmonton, AB
"Brenda takes me to places I didn't know existed in me. I always thought that connection to my body is 'not for me'. "I can't feel, I don't want to connect to the sensations of my body….", but with Brenda's guidance it feels so natural. She is present with me, and supportive, making me feel safe to feel, to connect, and explore. And I'm always amazed of what comes up, of the wonderful treasures I find inside me, of what is revealed to me about myself. Brenda is so soft and caring in her coaching, but at the same time she is very assertive in turning the revealed truths into practical actions to a better life. Thank you, Brenda. It's been a wonderful journey."

Sigal G., NY
"Brenda is a highly intuitive coach. She used her intuition to support me and guided me during a time when I felt confusion and stress. Her way of knowing and connecting with me allowed me to feel totally comfortable and opened me up to my path. Its as if I was laying out the path before me. The work we did together was so important that it will last me forever. Thank you so much Brenda!"

Sonya L.B., Harrison, NJ, USA
"Hat's off to Brenda! I can accredit her for helping me transcend all my angst and confusion about the recent crossroads in my life. Her coaching has been enlightening, compassionate, and impactful! While working with her I achieved a tremendous amount of clarity about a major move I was making to another city, and ultimately I was able to move forward with ease and confidence. She also has a skilled way of finding the silver lining underneath all the limiting beliefs and internal blocks. Brenda has gone above and beyond to support me in reconnecting to my truth and authentic self, and I thank her from the bottom of my heart!"

Shauna B. New York, NY