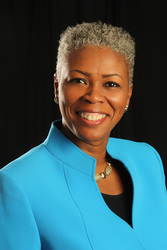 Cheryl Gowdie

West Palm Beach, Florida
Executive Coach, Leadership Coach, Business Coach
MBA, Certified Executive Business Coach, Author, ICF Coach Member
I coach senior professionals and business owners who are discontented with 'being ordinary' to achieve excellence in their professional and business environments.
About Me
I am an experienced executive business coach and author of the book 'Job Success in 90 Days – Navigating a Successful Job Transition'. I coach senior professionals and business owners to achieve exceptional results in their professional business environment.
Drawing on my skills and experience, I will enable you to:
• Make your vision a reality by extracting your creative ideas and empowering you to develop strategies to bring them to life.
• Achieve your business / financial objectives by enabling you to develop and implement strategies to accomplish your goals.
• Overcome your stress anxiety by listening to your concerns and ideas in a non-judgmental manner, providing constructive challenge, as required.
• Eliminate tunnel vision by providing vital insights into other perspectives.
• Build effective professional work relationships by enhancing your strategies for success.
• Continuously develop your leadership skills by honing in and plugging gaps that may exist.
• Achieve your career aspirations by providing objective career guidance.
I accumulated over 20 years' experience as a business leader, entrepreneur and business coach, some acquired in a professional service and healthcare environment. I attained considerable strategic leadership and management expertise and was lecturer on various masters' degree management programs. I am also at ease in the boardroom, having operated at board level in a wide range of sectors including financial services, professional services and non-profit sector. These together with my pragmatic, result oriented and business focused approach provide a unique and valuable dimension to my coaching.
I completed a BA (Hons) at University then went on to complete a MBA and currently pursuing a PhD in Psychology. I am a certified Business Coach and Coach Member of the International Coach Federation.
I am certified to administer psychometric tools such as Hogan, Myers Briggs, EQi-2.2/EQ360, 16PF, FIRO-B.
Reviews
8 reviews (5.0)
Dear Cheryl, 'Thank you' just doesn't seem adequate enough to convey how much I appreciate the coaching I received from you this year. Since engaging with you in January, my performance and my business have literally turned a corner and I am well on my way to exceeding my own expectations. Last month I doubled my estimated sales and new business for the month and I am well on my way to meeting that goal again this month. After our first session, I had no doubts that hiring you was one of the best investments I made for myself and my company and I appreciate the valuable contribution you have made in my life. I know you will say it was my dedication and hard work that got me there, but you were a KEY part of my success and I will forever be grateful to you. It was such a great pleasure working with you and I will miss working together on a regular basis. I will most definitely be referring you to people in need of your services. You are so great at what you do and such a pleasure to be around. Warm regards

JZR, President, Accounting Firm
Cheryl, what a wonderful presentation you gave to the Women in Business group at the Chamber of the Palm Beaches. I really must tell you that I was motivated to dig deeper and better understand my strengths. Your passion as well as expertise truly comes across to you audience! Thank you so much for bringing a nice presentation to the group.

EE, Principal, Business Owner
Cheryl´s calm demeanor and systematic approach were very helpful in getting me to focus on asking the right questions. Her systematic approach and non-judgmental attitude were helpful. Her guidance was very constructive, and I felt that I was dealing with a seasoned professional coach'.

MI, Senior Director, Real Estate
Cheryl, I have learned so much from you over the past few years and owe you so much in return.

FSA, Principal, Accounting Firm
Cheryl is a hugely committed professional with great values. She always does a great job and will do it the right way. She cares deeply about people and achieving long-term change that transformed our service quality. She always went the extra mile for us.

MF, Chief Executive, Property Development
Over the years that I have known and worked with Cheryl, she has always been knowledgeable, focused on client experience and business impact, and extremely professional.

LH, Account Director, Psychometrics
Cheryl, thank you so much. I am finding the experience so worthwhile and I look forward to our next coaching session.

PP, Chief Executive Officer, Business Owner
Cheryl, we travelled a very strange path, but you were always there to guide me.

AD, Partner, Accounting Firm