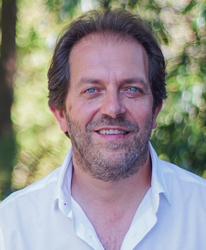 Eric Bensoussan Vancouver, British Columbia
Relationship Coach, Life Coach, Family Coach
ACTP Certification, ECPC Erickson College International
Struggling with your relationships? You can move from conflict to connection - and experience a new way of being yourself with confidence, strength, peace, and joy. Create awareness & possibilities.
About Me
Relationship Coaching- Divorce Coaching- Couple's Coaching. BILINGUAL FRENCH-ENGLISH
I am a firm believer that the relationship you have with yourself set the tone for every relationship you have.
Do you struggle with your partner, a family member, a friend or a colleague at work?
Do you feel disconnected from yourself or others?
Do you feel your relationship with your partner is not fulfilling enough?
​Should I stay or should I leave?
Do you want to learn and master the skills of relationships?
Are you done thinking "What's wrong with me?'
Do you want to heal the pain or a broken heart?
Do you want to overcome anger, frustration or resentment?
Do you want to feel happy and confident?
If you answered yes to one of this questions: Then you are with the right coach. I will support you to master relationship skills and strengthen the relationship you have with yourself to have a better relationship with others. I will guide you to a new experience of being yourself that you can transcend any life's challenges.
My knowledge, experience, and wisdom will guide you in the right direction. I have a gift to connect and understand people where they are in their life, and to know where they need to focus their attention to evolve and grow.
After getting to know you, your history, and your patterns of behavior, I work with you to break the patterns that have tripped you up in the past.
We all have patterns that get in our way.
​I provide the safe space and the perspective to create awareness. With that awareness, you'll find yourself choosing the path that will lead to your ultimate goal–a healthy, happy relationship–all on your own.
By helping you understand about yourself and your personal motivations, together we can pinpoint key areas in need of development and construct a program to guide your life into fulfillment. We'll break down your aspirations into manageable steps and strengthen your vulnerabilities to withstand any challenges you may encounter along the way.
Reviews
Eric has 15 reviews.
I was impressed how Eric understood my challenges so well. He was spot on about where I am in my life and helped to find clarity on where would be my next steps. I gained confidence, and self-esteem in a way that I would never think possible. After being coached for 6 months, I am a different person, and I love who I became. This was a great discovery journey. Challenging and rewarding.

Eric.S, South Africa
When I met Eric, I was hopeless, and couldn't see any positive future. Very quickly he helped me with different perspectives to recognize that I have trapped myself in a box. Now I feel in control of my life and I am able to make decisions with clarity. I am more confident and practice every day how to use my strengths. I am clear on how I communicate with others. I am responsible for my life and don't blame anyone anymore. The coaching with Eric was hugely transformative.

Lara R, Boston.
I started working with Eric at a point where my life was falling apart. My marriage was failing, I was unhappy with work and I felt like I had no control - my life was something that "happened" to me, rather than some I lived. Eric helped me to understand the thoughts, habits and beliefs that were behind all of these issues, and to find ways to work towards being the person I want to be and having the personal and professional relationships I want to have.
The results in my life are very visible - I am becoming more assertive in all aspects of my life, I'm happier with my professional life and how I'm steering it to where I want it to be and, even more importantly, I have been able to begin communicating with my wife at a whole new level and we're slowly rebuilding our marriage on a new, stronger foundation.
More- When I started Coaching, I was worried that certain issues in my life were caused by life-long behaviors and that at my age it would be almost impossible to change these behaviors. I was very surprised when in a very short time I was able to make significant progress in understanding, valuing and communicating my own needs. But the most significant result was understanding that these changes were not something that you did once, but they are more of an ongoing process and a frame of mind.

Daniel.B
"Thanks to Eric, the former perspective I held of my life's circumstances has been turned upside down by awakening to a very different awareness and perspective on suffering and has opened me up to a new freedom. It has allowed me to refocus on the essentials and helped to identify my needs.
What he was able to communicate to facilitate my necessary transformation is remarkable in this type of situation.
His knowledge of this type of suffering and his professional qualities as a coach, his insights, and his benevolence allow him to offer others new perspectives that open up an infinite field of possibilities.
These new perspectives offered a decisive point to powerfully reset and restored for me both the taste for life and the hope of finding lasting serenity and inner peace necessary for a promising and balanced future.
Thanks to him and his expertise, I have the keys to regain control of my life."

Francoise, Paris
"I got so much more than I expected. When I began coaching, I was in a very negative emotional space and wasn't getting what I needed from traditional therapy. I attended one of Eric's group sessions and knew immediately that his approach was different and would be focused on healing in the now rather than analyzing the past. Eric provided a safe space where I could just be and feel. It was exactly what I needed. I have been able to move on with my life, not by burying the past but by processing my feelings about it in a healthy, productive way.?"

Julia G, Vancouver, BC
I have seen Eric a handful of times and each time we met I left feeling like I have learned something new that I can utilize in my dad to day life. He used tools such as visualization and other techniques that I still use on a daily basis to control my emotions and to help center myself. Before I met Eric I had seen multiple counselors and self-help professionals, none of them gave me tools that Eric did to help me on a day to day basis. I had issues surrounding anger, resentment and fear and meeting with Eric better helped me to understand these issues and we were able to develop tools to overcome these issues. Eric is genuine in his approach and he was willing to work with me and my individual concerns and develop a plan that was geared toward my success. I recommend Eric to anyone seeking answers about personal development or wanting tools to deal with the daily issues life presents.

Sunny S, White Rock, BC
Eric helped me to understand and apply liberating perspectives through his direct and pragmatic speech. It is a genuine person who knows how to effortlessly establish a close and warm relationship with their clients. Through working with Eric I could finally understand how I position myself in a limiting way within a relationship and because of this, I am pleased to say I have eradicated a formerly toxic behavior.

Eric.L, Paris, France
My coaching with Eric was absolutely great! He guided me through my break up and give me new perspectives to understand myself and my relationships. He is a loving and caring person that makes you feel safe at any moment. I learned so much about myself, and gain a great sense of confidence! Thank you for being part of my journey.

Sophie B, Oregon,
Eric is a kind, generous, supportive and enlightened human being. It's always so refreshing to connect with him and receive his insights and wisdom, especially on relationships. He is a beautiful example of an awakened man. Thank you so much for your guidance and support. I will be back!

Sophia.R, Actress & Yoga teacher, California
I don't usually write reviews but I feel the need to express my gratitude for Eric. I asked for guidance and he was so accurate and right about my situation. He provided guided advice and most of all helped me to feel a sense of peace in myself that I haven't felt. I am a different person today because of him. He is truly a wonderful and caring soul. Thank you Eric!

Maria LR, South Africa
Eric is not only a great listener, but he is great at digging to get to the heart of the issue to find a solution. There are several issues that we worked on that I thought would take multiple sessions and a lot of work to get through, but Eric's insight made such a difference in such a short amount of time. I am really glad that I found Eric and was able to work with him.

Jessa B, United States
I have contacted Eric a few months ago, as I was going through break up with my wife. I was feeling low and didn't know what to expect. Eric encouraged me to look into how I felt about myself along with my marriage. The work we did together had a tremendous impact in every area of my life. I could finally be confident, understand my needs without feeling guilty, and start to set boundaries. I literally stopped pleasing others and started to feel good about myself. In result of my transformation through the process, I have changed my job, and most of all, I could have a different kind of conversations with my wife that lead us to be back together. I have transformed the relationship with myself, and enjoy who I am, and don't pretend to be someone else. It was very easy to work with Eric, and having him supporting me, and guiding me has made a great impact. He is genuine, generous, kind and keen to share his own experiences. I am deeply grateful for his insights and help.

Patrick.B
Eric is not only a great listener, but he is great at digging to get to the heart of the issue to find a solution. There are several issues that we worked on that I thought would take multiple sessions and a lot of work to get through, but Eric's insight made such a difference in such a short amount of time. I am really glad that I found Eric and was able to work with him. I will certainly be reaching out to him more in the future.

Jessa B, United States
I was impressed how Eric understood my challenges so well. He was spot on about where I am in my life and helped to find clarity on where would be my next steps. I gained confidence, and self-esteem in a way that I would never think possible. After being coached for 6 months, I am a different person, and I love who I became. This was a great discovery journey. Challenging but very rewarding.

Eric.S, California
I have tried few different Relationship Coach, and Eric was the one who helped me the most. What he taught is not in a manual, or books, or in Google. He was spot on about my situation, and I was impressed by his knowledge and insights. He gave me exactly the support I needed. I have strengthened my Relationship with myself, and I took back control of my life with so much strength and peace. I am so grateful for his help. I would highly recommend his heart-centered approach.

Donna, Michigan