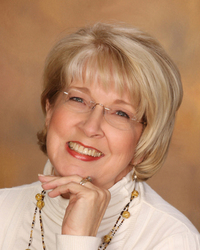 Gail Showalter

Nederland, Texas
Life Coach, Family Coach, Christian Coach
BS, MA, Certified Profession Coach from Fowler International Academy, Masters degree in Education, Teacher of the Visually Impaired (Braille teacher)
Do you need guidance for your future? I coach women who are eager to pursue personal development as a way of making their lives more meaningful, balanced, and focused.You will find your true North.
About Me
If you are a woman who needs direction, guidance, and encouragement, or if you crave balance and focus in your life, I'm here to help. Do you experience frustration with your circumstances and the people in your life? Do you find yourself overextended? Are you a people please who has lost her true self?
It doesn't have to be this way. You can make changes with the support you need to do so. You may be dealing with difficult people or life challenges. I've been there too.Together I believe we can establish goals that fit your life. I can evaluate where your focus needs to be. We will discover your personality strengths and concentrate on the positives.
I became a Certified Professional Coach after I realized I was "coaching" women all the time. I've been working with women I believe in for nine years. My background in Special Education gave me ten years of experience as a listening ear and counsel to families in extremely difficult situations.As the founder of SMORE for Women (a nonprofit for single moms) I've coached numerous women through some tough times. As a single mother I experienced the potholes, pests, and perils of being the single head-of-household. I wish I'd had a Life Coach then. (Smile)
Since I've experienced lots of life challenges and learned loads of lessons along the way, I consider it an honor to share, encourage, and guide other women.
I am a bold yet compassionate person who genuinely wants to see women overcome obstacles and become empowered. I believe you can create a new life for yourself.
I hold a bachelor's degree from Lamar University in Speech and a Master's from the University of Texas in Austin. I was an educator in regular and special education for twenty years, finishing my teaching career as a Braille teacher and a college instructor.
I will be your encourager, your motivator, and your cheerleader as you reach for your goals.
Reviews
5 reviews (5.0)
To put it simply, Gail Showalter is an awesome life coach. Her professionalism along with her expertise, wisdom, and knowledge combine to create a safe environment that is also extremely effective. She provides many resources to help you identify areas in your life that may need a new perspective to navigate through our lifes journey. She is great at letting you discover your strengths and weaknesses in order to feel balanced and empowered. I highly recommend Gail no matter what age or stage you find yourself in.

Glynda McCuller
Gail is truly a gift! I have benefited deeply from her compassionate coaching sessions and her knowledge of personalities. She gingerly coxed me into introspection and helped me see what I regularly overlooked. By learning about my personality I better understood my response to various situations and why others responded to me in seemingly surprising ways. My relationship with myself and with my husband have both improved as a result of her insight. More importantly, my relationship with and understanding of God has also deepened. I cherish the opportunities to talk with Gail. Her insight, compassion, empathy and real-life experience make her an excellent coach and mentor.

Amy, Washington D.C.
Gail came into my life during a period where I needed to hear from someone who experienced what I am currently living to gain insight on how to get through being a single mother. I googled single mother groups in my area, and came across her page smoreforwoman.org. I would go on her page from time to time. Then one day I saw that she wrote a book. I immediately became excited, I went on Amazon read a few pages and bought it right then and there. That's how desperate I was to hear her words of encouragement from her book "Living Learning Loving." I read through her pages. Saying this a lot, "Oh my gosh, me too," or "ugh, I am not alone". I was able to meet Gail in person and have a few sessions with her. Who would have thought. Divine timing...

Jasmine, Coordinator for Partners Resource Network, Beaumont, Texas
My name is Lisa Carson. I have known Gail (author and founder of SMORE for Women) now for a year and a half. I first became acquainted with her when I heard her talking on the radio in the evening on the way home from work. I'd been so weary and her kind voice offering hope for single moms was so refreshing to hear. Her mention of the SMORE for Women blog on the radio interested me because of the neat slogan she used of being a " tough old bird with a soft spot for single moms." I began following her on Facebook and discovered then that she had a new book called Living, Learning, Loving- this book had wonderful and much needed encouragement for me with many suggestions for navigating through single mom-hood. I enjoyed each video she posted per chapter that she shared on Facebook and her blog. I loved the encouraging and kind words in each video and the practical advice from someone who has been there; an overwhelmed single mom with kids and the heavy responsibility of raising them alone and providing for them. The first time I spoke with Gail was when I had a really overwhelming night with a kid problem I didn't know how to handle. I reached out with an email and she actually responded to me to help me think through possible solutions. I found out then about the life coaching that she has. I have since benefited tremendously from Gail's life coaching sessions in many ways. First of all I love to talk things over with someone who has been there and understands. Gail is a great listener, and so willing to help locate resources that help single moms in struggles that are inevitable during child rearing and trying to provide on a single income. I am relieved to know there is someone out there that has reached the other side of raising kids alone and who reaches back to those still going through it with hope and encouragement! I am proud to be associated with such a caring author and life coach that represents and teaches me how to be a Single Mom that is Overjoyed,Rejuvenated, and Empowered (SMORE for women)!

Lisa, L.V.N., Beaumont, Texas
Gail is warm, personable, attentive, and keeps me focused. She has guided me on smaller short term goals while at the same time helping me keep my long range goals in focus. Gail helps me think outside of my box and out of my comfort level, which I have greatly needed. With her guidance, I have been able to approach life's situations with more perspective.

Melanie, Pharmaceutical Rep, Texas