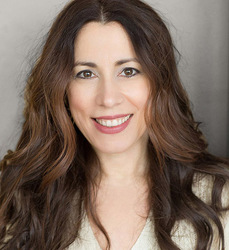 Jacqueline Neuwirth

San Francisco, California
Life Coach, Relationship Coach, Career Coach
CPCC, Certified Professional Co-Active Coach, Board Certified Coach, ICF, Certified Relationship Coach, Counseling Psychology Graduate Work
I coach you to stop the cycle of self-sabotaging patterns in your life, relationships & career. I use intuitive wisdom & practical tools to stop negative self-talk that leads to fear, confusion & pain
About Me
I work with woman and men to stop the cycle of self-sabotaging patterns in their life, relationships and career. I offer a FREE-30 minute session, it's a great way for us to get to know each other.
As a life-long creative and intuitive healer, I have a unique eye to deeply uncover the ways they are self-sabotaging themselves in their love life, relationships and finances.
I combine 25 years as an award-winning designer and creative consultant to Fortune 500 Companies including Gap, Pottery Barn and Charles Schwab with a mind, body, spirit approach. I bring both a spiritual perspective to the coaching process along with wisdom, playfulness, depth, and intuition.
Drawing on both on my personal experiences of maneuvering through very challenging life transitions, along with my ability to listen deeply allows me to get to the core of the issues and do deep and effective work that is both holistic and authentic.
LOVE & RELATIONSHIP: If you are single and want to find love, recovering from a breakup or divorce, figuring out how to improve current relationships or considering if it's time to leave…I'm your coach.
SELF SABOTAGE TO SELF EMPOWERMENT: There are many reasons we unknowingly self-sabotage the things we want most. Sometimes you just need someone to shine a light so you can awaken to those dark hindrances keeping you from fully awakening to your highest potential.
LIFE TRANSITIONS & SETBACKS: I guide people who are struggling with painful emotions & overwhelm, transitions or set-up in their personal or professional life.
If you're ready for this kind of support that is practical and no-nonsense yet deeply holistic and authentic, visit www.jacquelineneuwirth.com to schedule your call and discover what your soul REALLY wants and MAKE IT HAPPEN.
Reviews
11 reviews (1 verified) (5.0)
Intro and first session were well worth the price of admission. I'm a fan already!

Joel
I met Jacqueline for a photo shoot, and of course they turned out great. But it was the personal coaching that has really been the biggest benefit for me. Focused, practical, helpful questioning and mentoring in ways that seem to work for me. I was afraid the sessions would be mostly superficial and fluff -- they aren't! Thanks Jacqueline!

Brian
Thanks to Jacqueline, I was able to get through some big stopping points in my career and relationship. Double bonus. She is a great listener and is gentle but straightforward it providing you guidance and help working through whatever issues you may have.

Robin
Jacqueline's use of her strong intuition and extensive coaching experience really helped me get into action. We explored different perspectives, and we chose the most empowering one to move forward with my vision. Thanks, Jacqueline!

Kelly
Jacquelines knowledge and insights were invaluable! She has helped me through work planning and stresses, family trials, as well as a loved one's health crisis. We prioritized tasks and figured out areas that I could make small changes that had a big impact. Jacqueline gave me both practical and tangible suggestions where I saw quick results.

Avonnet Peeler
In her coaching practice, Jacqueline facilitates a dialogue that incorporates attentive listening, guided questioning and intuitive flow. In our first session, we looked at my saboteurs and Jacqueline guided me to an insight that I have been able to since transform and reframe to a positive reference within me. Her use of imagery as she interprets and guides the session allows me to further expand my exploration of the particular topic we address. These images also facilitate my further work after our sessions. Jacqueline brings exuberance and energy to her work. Grateful.

Jae K.
Jacqueline Neuwirth is a masterful coach! She deeply understands creative thinking and fosters a dynamic space for exploration. Most importantly, she is very intuitive and insightful. Our conversations are so helpful!

Rainey
Working with Jacqueline is nothing short of amazing. She brings a mix of design background and strong leadership to the table and our time together is always inspiring. She is easy to talk to and it's clear that she listens carefully to the needs of her clients. If you want to work with a true professional, Jacqueline is the one!

Jason Harless
Jacqueline has a warm and compassionate way about her that immediately puts me at ease. After each session I felt energized, focused and committed to my next steps. Her life coaching has been a springboard for change in both my professional and personal life. She has helped me create a vision for life that we have developed together. I see the positive influence of our work on both my decision making and on my mindset. I highly recommend working with her!!"

Jonathan Harden
Working with Jacqueline was quite extraordinary. Jacqueline is not only a life coachshe is so much more!! She expertly combines her skills of intuition and wisdom with a deep level of listening. She helped me withmy personal life family, kids along with business benchmarks, along with client relations. In addition, we covered topics in the many types of twists and turns that arise in every day life. Our sessions together felt so integrated. She is a gem! "

Katie
There is beauty and grace in Jacqueline's viewpoint that I have not experienced with other coaches. She is so wise and astute and her advice was spot on. Jacqueline is really great at seeing the big picture and thinking outside the box. She helped me reframe my current challenges and gave alternative perspectives that were invaluable. I would very highly recommend Jacqueline as both a business coach to help with the myriad of business decisions one faces as an entrepreneur along with a personal development and life coach. She so deeply understood both the financial, spiritual and physical level of what I was experiencing along with parenting challenges and so much more! Shes AMAZING!

Ketzia Schoneberg