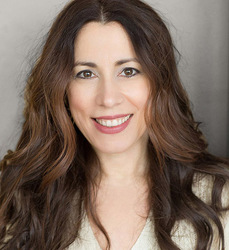 Jade Neuwirth

San Francisco, California
Relationship Coach, Life Coach
Certified Co-Active Coach, CPCC, ICF Certified, Master Certified Neuro-linguistic Programming Practitioner, Counseling Psychology Graduate Work
As your love & relationship coach, I use both intuitive wisdom and practical tools to help you know your worth, break the cycle of negative patterns and manifest lasting love.
About Me
Are you single and feeling stuck in your love life? Maybe you are recovering from a breakup, having trouble meeting someone or struggling in a relationship?
Love and relationships can be hard. People have heartbreaks that they carry around for decades. If you are holding onto pain and can't let it go, and it's preventing you from moving forward with your love life, I can help!
Exhaustion, shame, feeling like a failure and loss of hope are just a few feelings that may arise.
If you are in a relationship and dealing with challenging situations it does not have to be this way. Relationships can be complicated and difficult. If you are struggling to build a solid relationship or wondering if you should stay or leave, I help you mindfully navigate your love life. Wishing and hoping your partner will change, or your relationship will be better may be consuming your mind and keeping you in a loop of not trusting yourself. Let's explore if the relationship can be mended or if you are in a relationship that is not what you want for the long term.
Discover what you need to feel passionate and fulfilled in your relationship. I help you create a healthy love life, full of trust, intimacy, passion and connection with online couples coaching.
I will guide you to make long-awaited changes using techniques including effective and compassionate communication, boundary setting, identifying your core patterns, values and attachment styles.
The path to love starts with uncovering our unhealthy beliefs, attitudes, and patterns. In the coaching process, you will gain clarity about yourself, define the love that will fulfill you. This is a very powerful process. As you become crystal clear of what you want, of red flags and you will stop wasting time with people who will not meet your needs.
Reviews
17 reviews (2 verified) (5.0)
Jacqueline was a wonderful, inspiring and essentially therapeutic guide for me! She simultaneously talked through my emotional blocks and helped me build out a practical business plan to start an online art shop career from the ground up. Shes also funny and incredibly brightshe makes a wonderful encouraging coach.

Nicole
Intro and first session were well worth the price of admission. I'm a fan already!

Joel
I can highly recommend Jade for careers coaching. She quickly grasped my situation and helped me see things very clearly. By the end of the session I had a great strategy worked out with structured goals. I now feel energised and full of motivation!

Susannah
"In January I needed some guidance to develop a plan to reaching Joy in my life. I found Jade Jacqueline and obtained the best help I could ask for. The assessments and exercises were so helpful to find what I was looking for. If you are searching for peace and happiness, I highly recommend working with her."

Mary
I enjoy the energy that Jaqueline brings to each coaching session! I appreciate her insightfulness, willingness to dig deeper, and highly recommend working with Jacqueline!

Kevin M.
Ms Jacqueline was the best and understanding relationship counselor I have ever used and she really knows her business of counseling I would definitely recommend her if you want to get a handle on your relationship.

Norman S.
With the help of Jacqueline's expertise, I am moving forward as a stronger and more capable person not only in every day life but in my relationships with others. I was able to tap into and realize a different energy that I didn't know I had within me. I am also a much better communicator now. I would recommend her to anyone seeking relationship advice!

Justin G
I met Jacqueline for a photo shoot, and of course they turned out great. But it was the personal coaching that has really been the biggest benefit for me. Focused, practical, helpful questioning and mentoring in ways that seem to work for me. I was afraid the sessions would be mostly superficial and fluff -- they aren't! Thanks Jacqueline!

Brian
Thanks to Jacqueline, I was able to get through some big stopping points in my career and relationship. Double bonus. She is a great listener and is gentle but straightforward it providing you guidance and help working through whatever issues you may have.

Robin
Jacqueline's use of her strong intuition and extensive coaching experience really helped me get into action. We explored different perspectives, and we chose the most empowering one to move forward with my vision. Thanks, Jacqueline!

Kelly
Jacquelines knowledge and insights were invaluable! She has helped me through work planning and stresses, family trials, as well as a loved one's health crisis. We prioritized tasks and figured out areas that I could make small changes that had a big impact. Jacqueline gave me both practical and tangible suggestions where I saw quick results.

Avonnet Peeler
In her coaching practice, Jacqueline facilitates a dialogue that incorporates attentive listening, guided questioning and intuitive flow. In our first session, we looked at my saboteurs and Jacqueline guided me to an insight that I have been able to since transform and reframe to a positive reference within me. Her use of imagery as she interprets and guides the session allows me to further expand my exploration of the particular topic we address. These images also facilitate my further work after our sessions. Jacqueline brings exuberance and energy to her work. Grateful.

Jae K.
Jacqueline Neuwirth is a masterful coach! She deeply understands creative thinking and fosters a dynamic space for exploration. Most importantly, she is very intuitive and insightful. Our conversations are so helpful!

Rainey
Working with Jacqueline is nothing short of amazing. She brings a mix of design background and strong leadership to the table and our time together is always inspiring. She is easy to talk to and it's clear that she listens carefully to the needs of her clients. If you want to work with a true professional, Jacqueline is the one!

Jason Harless
Jacqueline has a warm and compassionate way about her that immediately puts me at ease. After each session I felt energized, focused and committed to my next steps. Her life coaching has been a springboard for change in both my professional and personal life. She has helped me create a vision for life that we have developed together. I see the positive influence of our work on both my decision making and on my mindset. I highly recommend working with her!!"

Jonathan Harden
Working with Jacqueline was quite extraordinary. Jacqueline is not only a life coachshe is so much more!! She expertly combines her skills of intuition and wisdom with a deep level of listening. She helped me withmy personal life family, kids along with business benchmarks, along with client relations. In addition, we covered topics in the many types of twists and turns that arise in every day life. Our sessions together felt so integrated. She is a gem! "

Katie
There is beauty and grace in Jacqueline's viewpoint that I have not experienced with other coaches. She is so wise and astute and her advice was spot on. Jacqueline is really great at seeing the big picture and thinking outside the box. She helped me reframe my current challenges and gave alternative perspectives that were invaluable. I would very highly recommend Jacqueline as both a business coach to help with the myriad of business decisions one faces as an entrepreneur along with a personal development and life coach. She so deeply understood both the financial, spiritual and physical level of what I was experiencing along with parenting challenges and so much more! Shes AMAZING!

Ketzia Schoneberg