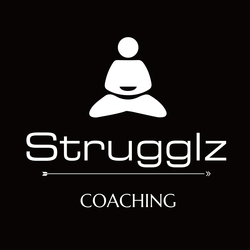 Jeremy Steinhaus

New Canaan, Connecticut
Life Coach, Spirituality Coach, Family Coach
Approved Coaching Specific Training Hours, EFT, Compassionate Communication, NLP, Transactional Analysis, IFS, Meditation
Do negative thoughts stop you from achieving your goals? It happens to all of us. You're already here, so you've made the decision to stop this cycle. I'll give you the tools you need to succeed.
About Me
I've been an educator and coach for more than 20 years.
Are you or your loved one struggling to follow through on plans and goals? My coaching programs are developed to help clients improve their communication, performance and overall contentment.
We all have potential. Sometimes we lose sight of it. Without clarity, we're bound to have friction with our goals, with our motivations, with our responsibilities, with others, even with ourselves.
As a child, I was happy and carefree. In my teens, I started to have doubts. During my 20s, I believed my successes were just luck.
By my early 30s, it seemed I had failed to develop my natural gifts into marketable talents. I found myself with a good job yet dissatisfied with my situation.
I didn't know what to do. I felt stuck.
One day while roaming the stacks at the local library, I felt called by a book on karma. It was as though my hand was pulled to the book spine. I checked it out. I read it.
I bought a copy. I read it again. I bought copies for friends. I read it again. I connected with the author on social media. It turned out that he was a coach. I had a session. The spark was lit.
The basic concept of the book is that our experience is a result of our choices. If we don't like our current experience, we can make different choices and create a future we DO like. Regardless of whether it's science, fate, or supernatural intervention, we do have control.
I've worked with 1000s of clients young and old. I help them connect to their purpose. How? By helping them slow down and see how great they already are.
A coach is like well-calibrated AI. We take in what you're saying; your words, your body language. We bring to light the unintended linguistic ticks and subtle inconsistencies which hint at limiting beliefs that are holding you back.
A coaching session with me is productive me-time. It's sifting through your thoughts with to help dust off the goals that motivate you. It's having a companion to plan with. It's time with an accountability buddy, a good listener, a sounding board, a gentle reminder.
If you can feel your greatness but are struggling to reach your potential, I can help!
Let's open the door to your future!
Reviews
8 reviews (1 verified) (5.0)
Reinaldo
I'm glad I had a chance to be coached by Jeremy. He is very patient, a great listener and allowed me the space to talk. One thing that stood out for me was realising how Jeremy helped me to deal with prioritising my tasks and projects, becoming a more productive purpose driven worker. I'd definitely recommend Jeremy as a coach to anyone who is ready to commit to transformation and change in any area of life. Thank you again Jeremy! Wish you all the best.

Charlene B
I had several sessions with Mr Steinhaus and every time I felt more expanded and aware of my limiting beliefs afterwards. But not only that, with his help I also managed to find another empowering angle towards my previous limitations. I am so grateful to Mr Steinhaus, with his help I solved some fears of committing to relationships. A real life changer. Thank you so much!

Kathrin vom Hagen
I worked with Jeremy for a few months on my self development and business goals. I felt very comfortable talking to him right away and we were able to uncover some of the deep blocks and limiting beliefs that were holding me back. I really liked the way he created this non-judgemental space while keeping me focused on moving forward. I highly recommend working with Jeremy and I look forward to working together again in the future.

Pam Morrissey
Jeremy i feel is really talented when it comes in coaching, he is an amazing listener and during coaching the way he makes u understands urself and narrowing down all the problems to make to utmost doable tasks is just amazing

Dr.Neil
Jeremy coached me for several months when I needed assistance in making major life decisions and setting priorities. His personal coaching style along with his extensive toolkit helped me to process through what I wanted and valued and what I needed to do next. I gained insight about myself and made some huge breakthroughs in discovering and removing obstacles. Now I have an extensive toolkit too: resources for life that I will have forever!

Joy Wong
Jeremy is a great coach , he is a great listener , always focused , and his questions right to the point , he helped me get clarity and create plans to achieve the desired goals.

John Azzo
Jeremy is a great listener and has been very encouraging, making it easy to share my thoughts and feelings with him. Pointed out areas to pay attention to and gave me tips on how to improve. Overall it is a very positive experience.

Annabelle Huang
The Smart Way To Find A Coach

1 Describe Your Goals

2 Get Matched

3 Free Consultations
Find My Ideal Coach Now