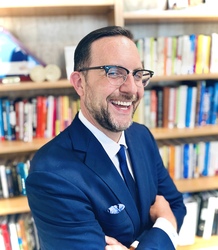 Kevin Campbell

San Francisco, California
Leadership Coach, Career Coach, Performance Coach
Gallup Certified Strengths Coach, International Coach Federation Credentialed Coach, Master's in Positive Organizational Psychology
Do you want to do what you do best every day? Whether you want to uncover your leadership talents, or plan your next career move, developing your greatest strengths can help you go farther, faster.
Details

San Francisco, California 94104

8188002050

Send Message
Visit Website
Hourly Rate: $175 to $385 US Dollars
Gender: Male
Training: CTI Co-Active Training Institute, Gallup
About Me
Nearly every coach, consultant, or thought leader has a section of their profile devoted to talking about themselves. With my practice, however, I want to make coaching less about me and more about you. After all, the work that we'd be doing together is going to be about you, your career, your team, and your workplace—not me.
Yes, I've logged over 1,000 hours of paid executive coaching and workshop facilitation sessions. However, what matters for you is not my bio, how I speak, or what I've written. What matters is the quality of the content I can deliver for you, the results I can provide, and the sound science and experience that serve as its backbone.
I don't approach this work from the perspective that what I have to offer is unique to me or that People Science is something I've invented. It's just that I have taken the time to study workplace culture, employee motivation, and leadership psychology in-depth and I am here to share that knowledge so you can create a great workplace for yourself and others. These are not concepts I've discovered, but knowledge I've uncovered--and I am eager to see it have a positive impact on your life.
At the end of the day, I'm not made better off by bolstering myself, but by lifting you up and recognizing and building upon the natural greatness already within you. Why? Because I firmly believe that "a rising tide lifts all boats." Together, let's rise.
Reviews
6 reviews (5.0)
"It was successful and very purposeful experience to work with Kevin on a number of leadership topics. Kevin is adept at quickly recognizing areas of improvement and building a meaningful path to achieving it while using set of tools and techniques to accelerate reaching set goals. He's pleasure and stimulating to work with and I would highly recommend Kevin."

Evgeny Brusilovsky, Walnut Creek, CA
"I was fortunate to learn from Kevin as a key resource, coach and trainer for our organization during his tenure at Gallup. His energy, his ability to help his clients see things through an alternative lens and his commitment toward bringing out the best in people, all differentiate him. I am grateful I had the opportunity to learn from Kevin and hope our paths cross again on our professional journeys"

Teresa Bossone, Scottsdale AZ
"Kevin is one of the greatest strategic executive coaches and strategists I have met. He understands talent at all levels inside an organization and is a true Subject Matter Expert on Talent and the Workplace. Kevin's background and experience only adds value to what he already brings to teams trying to hire the right talent in order to drive performance. I have learned a lot from Kevin about my personal leadership style and capabilities that have made me even more successful in my career and my life."

Stephanie Kroplin Barrymore, Newport Beach, CA
"Kevin is an excellent talent management consultant. I had the pleasure of working with him recently and was genuinely impressed with his insights, professionalism and superior communication skills. I would look forward to consulting with him again."

Ed Coady, Danville, CA
I've found Kevin's insight invaluable. Personalized coaching was not something I would have assumed to be worthwhile, but the practical recommendations and subtle nudges I've received from him have made an incredible impact on my business and personal outcomes. He is extremely personable, knowledgeable, and diligent in his approach.

Charles A. Wood IV
Kevin can truly hold my agenda without judgment. He listens deeply and then asks questions that completely unstick things that I was baffled by just moments before. Im so grateful for the new awareness he helped me open up around my tendency toward perfectionism which is helping me be a better spouse and human. 10/10 would recommend getting coaching from him.

Nevada