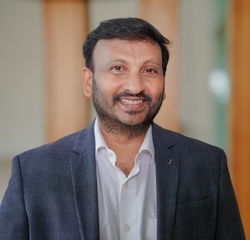 Kishore Yasarapu -YK

Hyderabad, Andhra Pradesh
Business Coach, Entrepreneurship Coach, Executive Coach
Executive MBA from IIMC, Certified Gallup Strengths & BP10 Coach, Erickson Certified Coach & NLP Business Practitioner Certified
I am a Go-to Career Strategist & Business Growth Hacker. My PBI approach is ONE STOP shop for Entrepreneurs & Executives. Results are GUARANTEED !! Brings experience of coaching more than 120 people.
Details

Hyderabad, Andhra Pradesh

+919949211399

Send Message
Visit Website
Hourly Rate: $100 to $200 US Dollars
Gender: Male
Training: Erickson Coaching International, Gallup, iNLP Center
About Me
I love solving problems. Especially those which block driven business-owners and executives from getting to the next level of performance. If you are
• An entrepreneur blind-sided by an economic crisis (COVID & beyond)
• A business owner struggling with vision & stagnant growth
• A senior executive looking to boost your performance
I can help you.
More important though, is the HOW of how I help you. I can get you better results by coaching you to
• Supercharge personal and team performance using Strengths Psychology and the neuroscience-based NeoProductivity toolkit
• Solve growth problems by challenging assumptions and focusing on the 11 core components of NBA (Neo Business Acceleration) such as the Business Map, Operational Excellence and Solution-Focused Sales
• Continuously assess your progress by monitoring your BSQ (Business Success Quotient) and CSQ (Career Success Quotient)
40+ businesses and 120+ individuals have trusted me with their journey because
• I never copy-paste my approach. My clients' needs dictate the route taken.
• The first focus is to find the smallest shifts that yield the biggest results
• I have a business acumen built from 20+ years of global corporate experience. Worked with Accenture, Capgemini and TCS globally in various business roles
• You only know it when you've lived it. My motivation to coach comes from my own personal transformation
You check out my website to understand my offerings in better detail. To dig deeper, click on the NeoSchool tab to read my writing on everything from the Game of Careers to Innovation and the Future of Living.
I suggest you to book a free strategy session with me. Simply click on the below link. You will be all set !!. I promise you will take lot of value from the FREE STRATEGY session.
Reviews
16 reviews (4.94)
It was very inspiring to get mentored by YK sir! His profound experience brought lot of clarity to me. His mentorship will leave a positive impact in many lives. Am very grateful for his mentorship

Bhavani Manickam
Kishore is a very skillful yet balanced person. I just registered his for his discovery session but he gave me some very impactful coaching and extremely useful tips. He helped me understand how Gallup's survey results help. How we can utilize them to best avail our strengths and benefit from them. I had a really nice time talking to him. He provides executive coaching and I recommend him for anyone who is looking for it.

Ranjitha
I had a one-on-one coaching session with YK today. It was an excellent experience. During the session, YK went deep in to resolve the problems, understand them objectively and work on the core beliefs. Before this, I have taken three coaching sessions from other coaches and none of them benefitted me as much as this one. I highly recommend YK's coaching sessions and look forward to joining more.

Kopal
We must know that we are living in a wonderful time when executive coaching is available around us. After working in corporate for around 18 years, I realized that our journey should not be alone; professional hand holding is highly advisable to sail around the curvature of change. Being a data scientist, I am sure that change is far rapid than what we perceive. The executives, who aspire to move around leading roles, can consult YK. He displays willingness as well as capability to make a transformation. What I have understood with YK is that his strength lies in his passion. Thats why he quit his leadership job at top consultancy like Accenture and started his own. He is well backed by his education at IIM (the highest ranked B school in India). What I described here, someone can experience even in a sort discussion with YK.

Narayan
When I first heard of YK and his strength based training, I was very much curious to learn more about what it is. After speaking to him and getting a deep dive into my strengths and weakness, I was surprised to know how much science is involved in everything we are and everything we do in day to day basis. He gave me a great guidance in how I can use my strengths to leverage upon uncomfortable zones. His focused and customized approach helped me a lot in improving my working style. He has moulded me to a great extent where I realized and accepted my blockers. I started with making conscious effort to remember my blockers and am now at a point where I try to utilize one of my core strengths to complement it. All the credit goes to YK. Adaptability being my greatest weakness, I was struggling with handling multiple things and his coaching has changed the way I deal with life. He always reminds me of the psychological barriers that I carry and helps me in overcoming those. This definitely helped in my professional and personal front to a great extent. His planner is a great addition to any executive who would like to work towards goals. He does this by drilling down to the tiny steps we need to take if we want to go leaps ahead. He is always a phone call away with his 2mm strategy to help his clients and is very passionate about solving their problems with his disruptive thinking. If you are thinking to make remarkable changes to your professional and personal life and want that transition to be pleasant, then I will strongly recommend talking to YK once.

Aswani Sunkara
"Pretty much like any person out of college, I was confused between the choices life had to offer me, I had a decent paying job (thankfully) but let alone being satisfied with it, my performance was average at best and everyday was a fight. I had been a "successful" student all my life, but certainly could not face the challenges of the world once I stepped into the open. I was scared to take risks and make difficult choices, which is when I decided I needed guidance from someone who has been through what I am going through and more importantly is a master in helping people achieve their dream. That is when I came across YK's name on a website and impressed by his bio, I thought of getting in touch with him and from that moment, onwards there has been no looking back. We had our first session, he began by asking me general question about my lifestyle, my habits and myself, and that is where he noticed lay a big flaw. He also noticed a lot about my patterns. My voice was low, used a lot of negative words like "but", "cannot" and "no". He advised me to omit these growth-inhibiting words and try to fake confidence not only through the voice but also through my body language. A person who has been known for his confidence was suddenly facing a crisis sort of situation, and had it not been for his simple yet valuable advice, I do not think I would have made much progress. YK also asked me to make a goal list, both long term and short term and to start focusing on it. We started with small steps, nothing fancy, and call it a miracle or something but I was shifted from the "village" to a tier 1 city on a temporary project. Things started to get better and if not all, my daily life problems were reduced largely. In our later sessions, after getting to know me better, he discovered that I was going through some special patterns . I read up about it and it was as he had described a gift. More importantly, we discussed ways to channelize it and bring it from the negative side to the positive. I can definitely say that YK showed me a direction and acted as a catalyst to speed up my recovery. I am nowhere near my goal but I will say I at least know in which direction to proceed and more importantly, calmly. In fact, I feel the journey has just begun"

Danish Sales Manager
"I met YK this year ,signed up his strategic coaching program to transform and improve my life. I got my first breakthrough in first two sessions itself ,I got 100% return of money I paid especially my strength of learning more. My income increased by 282.5% monthly. I believe my income will grow by 10X a year. He is expert in breaking your wrong patterns which your repeating for years and induce right patterns to uplift your life next level"

@ Charann Business Owner & Network marketing professional
"I am Lakhan Patel, a Chartered Accountant by profession. I started my career with a very sought after investment banking company, had good salary, visited abroad, got good recognition in the company and was fully confident. I always wanted to be industrialist, stay close to family, work for greater good of the society, etc. I resigned my job and started working to start a big industry. Somehow I could not do that, time passed by and after 5 years, frustration, depression, guilt feel, you name it all started cropping up. By this time I knew it I cannot get everything, but was not sure what I should leave and what I should take, what is wrong and right. I felt I should hire a business coach and googled for one, I found YK. He called me and next day we met. My focus was only to find and start a business, but YK had something else in his mind. During our first meet he said to read his blogs. I started reading his blogs and I was really impressed with the content and the depth it had. After a couple of weeks, YK started making me aware about my psychological blocks. That's when I realised the reason to my lost confidence and decision making strength. I feel YK has god's gift to identify and point out key blocks with respect to your personality, it's just a matter of time to find them, once found that's it he starts working on it and makes you to work on it and the results are like 10x times more. He helped me to rewire my brain, though it takes time but definitely doable. YK helped me to discover more about myself, my strengths. YK's strength based approach, 2mm strategic coaching is really powerful. You start applying your strengths in daily life and further strengthening your strength, the results are spontaneous. YK demonstrated live, the effect of doing regular exercise and meditation on body. Finally what I can say is had I not met YK I would have wasted 5 more years of my life figuring out why I am not able to achieve what I desired. I started focusing on the right problem "the growth problem" rather than focusing on problems. Kudos to you YK, for being my coach, keep doing what you are doing and benefit as many people as you can."

Lakhan Patel Business Owner & Charted Accountant
"My overall experience with Neo Strategy and YK has been exceptional! His coaching and growth strategies have been valuable in a lot of ways. When I approached YK, I wanted to build a new venture from scratch in the fitness industry and stood by me since the birth of my business. Three of the many positives I received from the coaching were: Permanent Perspective Changes YK's ability to produce prominent changes and mental shifts in perspective that will help one all through his life separates him from the rest. To say that I've gone through dramatic changes in perspective is an understatement honestly. You really have to experience it to believe it. But the way I approach building a business or a team, focusing on strengths, personal productivity etc, are completely different from 6 months ago. Even if I were to take a 10-year sabbatical today and come back to build a business, these principles would still be imprinted in my head. They are genuine psychological shifts in perspective. Instantaneous Breakthroughs All major breakthroughs for me were instantaneous. After creating a perspective shift, Kishore was also able to help with understanding the nuances of the principles which drive the changes. And he helped to internalise the change with his 2mm strategies. I was able to make life-changing belief-shifts in shortest possible time frame. Positive Side Effects Over the last few months, I have observed multiple 'positive side effects', after practicing actions that I have received from his coaching. Some of these positives include much higher confidence, reduced stress, enjoying my work, etc. Although our discussions and my subsequent actions were mainly about working with strengths, personal & business productivity etc., but somehow improving upon those has created a radical shift in these other areas. These are just some of the benefits that I have experienced. I'm definitely grateful to YK for his unique and value-ridden approach to coaching. If you looking build a new venture and take it to next level then I strongly suggest you talk to YK first"

Shyam CEO - Lazy Fitness
"In today's world, especially if we deal in services business segment, our success is directly proportional to how well we understand and build relationships with other people. They can be our family, friends, employees or partners.So, are there any tool/techniques to understand other person in a better way? How to choose your Business Partners? How to recruit employees for your business? Once we understand the above, we also need to communicate with each other in terms of each one's strengths and weaknesses which is very essential for better business outcomes. This is where I believe YK as a Personal and Business Strategy Coach comes in.His PBI (People, Business, Innovation) methodology and 2mm strategy of coaching has helped me in different dimensions of BUSINESS & LIFE viz.,, Business Partnering, Career Planning, Physical and Emotional Fitness, Family Relationships etc., For me, in terms of specific business outcomes, through my various coaching sessions with YK, once I started realising that my strength lies in relationship building, I started aligning my efforts in that direction and saw significant improvement in my business performance in terms improved cash flows, new business relationships aligned to my strengths and not my weakness areas. Second, I was able to decide on my daughter's career in a much informed manner by understanding her talents. I heart fully recommend his coaching for anyone who wants to excel in their BUSINESS& LIFE."

Venu Gopal V Business Owner - Thesso infrastructure P Ltd - Solar EPC,RE/MAX - Real Estate Sales & Mktg & Vishwak Constructions - Real Estate Development
"YK has a rare combination of skill set required to help with growth of any small and mid-sized company. With his deep understanding in innovation, sales and grip on people & business psychology we can easily see 10X growth. He uses his PBI (People-Business-Innovation) proprietary approach very effectively. He has the fine knack of figuring out issues by diving deep into the root rather than peripheral temporary solutions. With his genuine empathy and problem solving skills, he builds personal rapport with his clients to give visible improvement within few strategy sessions. In our business engagement, his strategies helped streamline multiple things ranging from sales, team building, team productivity, awareness of focus areas and more. He pursued to great extents in order to help analyse and enhance the team strengths. YK raised the awareness of market analysis and competitor analysis which helped redirecting the focus on new and cutting edge technologies to be future ready. I wish him all the very best to continue providing great value to more and more businesses. I strongly recommend Neo Strategy's coaching for anyone looking for rapid growth in business "

Mohana Vamsi Indukuri CEO - Savvy IT Solutions Pvt Ltd
"I met YK back in 2012 when he had just started his transition into human potential development through coaching and writing. On his quest for excellence he completed many prestigious programs, but the most revolutionary program he discovered was Strengths-Based Coaching. Though I have always thought of what I do for a living less as a job and more as a calling, I never understood my true strengths, and perhaps more importantly, my weaknesses. YK's coaching made me recognise my unique genius and helped me make choices to create my destiny with confidence and clarity. The insights on his blog, especially those on ADHD, are mind blowing and personally motivated me to adopt an active lifestyle to keep my brain sharp. His unconventional and creative approach, and unwavering focus even blew my team away when he helped them boost sales for one of my events. I am proud that my long-time friend is now a world-class coach and soon to be an author. I wish him the best in creating tomorrow's best entrepreneurs and executive leaders."

Venu Bhagavan Coach, Author & Speaker
"Thank you for your coaching. YK's 2 mm strategic approach for me was very earnest. It showed your passion and commitment to my improvement. The follow up, even after the sessions were over was very useful for me. It helped me remember my growth and positive changes I experienced during the sessions. In the sessions, YK helped me simplify my concerns was helpful. Thanks again. "

Nayaki, Education Professional
"I could say one of the best thing that happened for me in recent times is meeting YK. I was in a situation where I was not sure where my career is going. Me meeting you made me become strong and confident. One thing that I liked very much with the interactions with you is that you made me to find the solutions for the problems that I have rather than providing the solutions. Apart from that, your sessions are so practical that shows how much of research and study that you have done to enable and make believe oneself on their capabilities. I would again like to thank you as my approach at work and in personal life is changed a lot after our interactions "

Raja Sekhar, IT Manager
It is tough to categorise YK as a mentor or a coach or a friend. I would describe him more like a light house or a constellation. As an extremely successful professional himself, he can relate to real life situations, unlike any coach. I could go on and on about the time with YK, the bond and the changes it bought to my life. The corporate connect: YK helps you by understanding your work environment The technique of YK is not to understand who your colleagues are, it's more around what you are, what makes you behave the way you do in a group, what belief needs to be changed for you to be a part of the group, how can you bring that change in your belief system. YK works on the fundamentals, not on the exterior, he will hold you and walk a path, which will make you see the "You", not the you, who you thought you were, but the real "You". In today's world where work satisfaction, success at work is almost success in life, YK will help ease out the journey, by making you realise life holistically. The Accessibility: YK is passionate about what he does and makes sure to be available whenever the client requires. This is no run off the mill, boiler plate, coach, it's heavily customised for "You", he understands human motivation, it's links to values and belief systems, at certain dire moments, he would even tell you things which will make you let go, drop it in a minute and walk away, where in without his intervention, you would sulk around for months. YK is there for you, and that's what coaching is all about The Changes: Basically, these are the three things that happened to me: • I do not beat myself up anymore: This is a big deal, this actually changed the vicious cycle of depression in me, which I myself used to trigger • I know that there is something called limitations: I have learned that I cannot do a million things at a time • Am more Self-aware: I know what I do and the reason behind it, I know why I shop sporadically, Why I zone out in a conversation, I know why I cannot focus for longer duration, and since I know, now am managing it, rather than the patterns driving me "

Deepak, Singapore, IT Executive
"YK takes great care about the progress. He makes the discussions very lively, fruitful and thought provoking to go into deeper conscience. He has developed ample skill and vast experience due to his interest in problem solving as well as empathy and concern. Some of the concepts like emotional richness, I have seen tremendous change over 1.5 years of my association, in terms of how I perceive life and career, and got exposed to bigger realms. The transformation ranged from impressing a boss, to starting a business, to exploring relationships and to finding core beliefs to self-awareness. Through self-exploration and coaching, you are able to dive deep into your core beliefs, strengths and fears which you might have taken granted for life and never seem to utilise or disassociate even when necessary. This coaching was helpful to break the barriers by becoming more self-aware with both your strengths as well as fears. I strongly recommend YK's strategic coaching services for anyone with or without any specific issue either personally or in a business to reach a step higher in your endeavours "

MV from United States, Business Executive