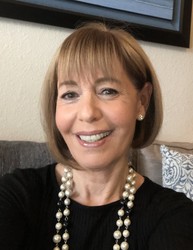 Marcye Brown

Scottsdale, Arizona
Career Coach, Life Coach, Executive Coach
BA, Professional Certified Coach ( ICF)
I coach female professionals after life events create a new direction in their career and personal lives. I help my clients find clarity and gain confidence as they redefine their goals and purpose
About Me
More about me
I am a Professional Certified, Leadership/Career and Life Coach.
In my career in Executive Search and Coaching I work with professionals in careers that no longer suit them, working at organizations that do not foster their growth, and challenged by life changing events, which holds them back from reaching their full potential, in career and life. What I have found is that the comfortable, familiar , and predictable becomes the status quo. Being unhappy, unsatisfied, bored, confused, and "stuck" becomes reality. This creates missed opportunity to connect more deeply with themselves and others, to have a larger impact, and become more fulfilled.
My mission as a coach is to encourage my clients to trust their intuition (inner voice),begin to stretch themselves beyond "Their Comfort Zone", and take more risks. I support my clients to lean into curiosity vs. the self-critic, identify what lights them up, discover their purpose and values in life, and develop actions toward achieving their dreams and potential, professionally and personally. Through our work together, I help my clients develop new skills and tools, allowing them to bring their whole self forward, resulting in more joy, happiness, and fulfillment!
My career has spanned over 3 decades in the Staffing and Recruitment industry working for National and Multi- National Search Firms, in leadership roles. Additionally, I am a Mentor Leader for Accomplishment Coaching, an ICF accredited organization, where I train and develop future leaders and coaches in an immersive 12 month leadership coaching program.
I have a BA in Communications , have earned the Professional Certified Coach credential(PCC) by the International Coaching Federation (ICF), and I am Dare to Lead Trained (Brene Brown). I own a successful Life Coaching practice doing 1:1 coaching, group coaching, and create/lead workshops. I also serve as a life coach on several established coaching platforms in the coaching industry.
Reviews
3 reviews (4.67)
I worked with Marcye Brown as a professional life coach for six months. A good friend recommended her to me. When I started weekly sessions with Marcye, I was disengaged at work and out of balance in my personal life. Marcye helped me sort through what I felt so I could identify my values, reflect on my experiences, connect with my goals, and find my internal compass. This brought a sense of calm to me, knowing who I was at my core, what I valued and how I could align to my values with behaviors and accountability. The regular checkins built my resilience and confidence. Now I have tools to help me manage through and in some cases thrive in the face of challenges. She helped me hone my growth mindset and connect with my superpowers which has been invaluable.

Judy P
I have been working with Marcye for about 1 1/2 yrs, and throughout that time, I have experienced impactful changes in self-growth, relationships, spirituality, professional development, and wellness. Marcye creates an environment that is comfortable & full of trust, but she isn't afraid to challenge me, ask the hard questions, and offer alternative perspectives. Marcye is smart, warm, & has a great sense of humor. She brings a wealth of personal & professional knowledge & experience to our coaching sessions, but keeps me in the driver's seat, giving me the power to create the future I see for myself.

Jennifer Roeder
I was Marcye's first client several years ago and have been with her ever since. Marcye has a natural talent for guiding me through a process where I end at the root causes every time of the things I want change. Together, we come up with plans of action where I have achieved my own empowerment with very tangible results at my job and with my relationships. She has helped me remove the fears that block me and create a very solid work environment. No matter where my sessions with Marcye start, we end up in a place where either I see things more clearly about myself, or I see what road I need to take. It is work to push through fears and desires to change, but the incredible results have proven to me that it has been worth every minute of sessions. Marcye creates a safe space where I it is easy to open up and get right to issues and work at hand. I highly recommend her!

Joe D'Armiento