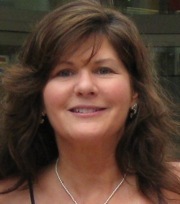 Mary Scott

Longmont, Colorado
Life Coach, Relationship Coach, Career Coach
BA, MA, MSW Clinical Social Work, Retreat Program Director & Educational Facilitator, Certified in EFT (Emotional Freedom Technique)
Providing customized programs for professionals seeking excellent communication and presentation skills, a clear career path, more meaningful relationships, and freedom from perceived limitations!
Details

Longmont, Colorado 80501
Hourly Rate: $120 US Dollars
Gender: Female
About Me
Meeting challenges in our lives is inevitable. Yet our strength is in how we choose to view those challenges--and likewise, how we choose to see ourselves and the world around us.
Too often, we restrict our full potential by holding on to out-dated or limited beliefs--beliefs "downloaded" from other people or past experiences which, in truth, really don't apply to us.
When we unconsciously buy into someone else's reality, we limit our greatness. With my help, you'll learn to clarify your unique strengths and goals, fine-tune how you present yourself and communicate with others, and come to see even your greatest challenges as welcome opportunities for success.
Using simple techniques, you can free any limiting beliefs, doubts or frustrations, and move forward with greater confidence and ease. When we change our thoughts, we change our lives.
Having experienced personal loss and serious physical illness, I had to learn to change my thinking--the key to happiness. Once you learn to replace limiting thoughts with more empowering ones, all aspects of life become a lot more rewarding and in line with who you really are and can become.
Working together, we'll:
- CLARIFY exactly what you want and what will serve you best
- ESTABLISH a strategic weekly plan, or a 90-Day Custom Coaching Program (please ask)
- RELEASE blocks with easy, advanced tools you can use yourself anytime
- PRACTICE dynamic communication and presentation skills for both business and personal use
- SUSTAIN your gains and move you confidently toward even greater possibilities.
Living a better life isn't difficult; but it does take a coach who really listens, will understand your needs, and map out a plan to get you there.
Contact me for a Coaching consult or Retreat information. I have a kind heart, love the outdoors, and see life as the ultimate adventure...I'd be honored to be your Coach!
Reviews
9 reviews (5.0)
Anyone who works with Mary Scott can't go wrong. I was depressed, angry, drinking a lot, overwhelmed with my emotions, and on the verge of losing my job. Mary used various things to help me overcome my depression and anger. She is incredible: kind, considerate, patient, and willing to help her clients face their personal demons. I was able to focus on my goals and gain further control over my limitations. I gained the confidence to complete my bachelors, enroll in a Masters, and move across the country to start a new life in an area more suited to my personality. Mary may not tell you what you want to hear, but she will help you find the next step in your journey. If you're hurting or just tired of this mad crazy world, she can help you find the light at the end of the tunnel.

C.L.
I'm a professional person in town. I first met Mary at a dinner party, and very much enjoyed speaking with her. She was very present, generous with her time, relaxed, honest, and open. I scheduled several [individual] appointments, and took three of her group classes over five years. Mary provided me with tools directly applicable to the needs I had. She directs conversations well without being patronizing or opinionated, has a great sense of humor, and a way of presenting her insights that is real and practical. She's very responsible, follows through with her promises, and goes out of her way to show her thoughtfulness. I, and many other people who live here, miss her a lot.

M.D.
I would recommend anyone to seek Mary Scott for guidance in their life; she is a jewel to know and work with. Mary helped me rid myself of old beliefs using emotional freedom techniques and other tools. Her guided visualizations and meditations helped me through my grief and other personal issues I was struggling with for years. I appreciated her honesty and strict confidentiality at all times.

Mary McCormick
Mary really helped my wife and I relate to each other and to ourselves with greater compassion, understanding, and love, and this has enabled us to make dramatic, positive changes in our relationship and our lives. Mary's wisdom, insight, and nurturing nature have truly made a difference for us.

Tom
One word: GOLD!!!

U.S. Army Veteran, upon completing week-long coaching retreat
Getting to know Mary was, for me, like the sparkles on the surface of our bay, when the sun breaks through a sky of thunderheads. I met Mary at a time of my life when each day seemed grey and pointless. Mary taught me the true power of positive thinking. Her caring style helped me uncover inner strengths, and changed my outlook on family, friends, and community. Thanks to Mary, my rainy days are opportunities, not obstacles, to appreciate how fresh and giving our daily lives can be.

P.L., New England
During a recent retreat, my wife and I felt lucky to have Mary assigned to us. We immediately warmed to her open style. Each daily session (with "homework") proved tough, tender and busy. Throughout the week, we never had enough time to spend with her. Mary's humor and insight got us over "walls" we had created in our marriage, and to once again be more loving despite my PTSD and my wife's grief from losing a daughter.

Lewis A., U.S. Veteran
Mary has a gift for using her voice and experience to heal. I had the pleasure of attending one of her groups for women as well as a day long retreat in which she introduced visualizations and stress reduction techniques that I still carry with me to this day. I have been especially impacted by Mary's exercises that have led to a greater capacity for forgiveness and self acceptance. Mary is a gifted healer and has motivated me to change my life for the better.

Amy Fiorilli, LCSW
Working one-on-one with Mary, I was able to literally shift my way of being in the world—from living in a state of anxiety where I spent too much time worrying about what others think to living in the moment. She helped me recognize and move beyond my limiting beliefs about myself and become more of the person I want to be. I now define myself on my own terms rather than being defined by others.  Thank you, Mary!

K. H., New England
The Smart Way To Find A Coach

1 Describe Your Goals

2 Get Matched

3 Free Consultations
Find My Ideal Coach Now