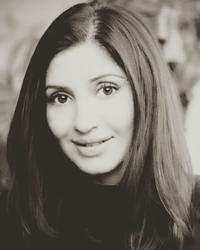 Nazia Zainab Sheikh

Lahore, Punjab
Leadership Coach, Spirituality Coach, Life Coach
I'm looking to work with individuals who are ready to deep dive into self awareness and inner work, to achieve safety in the body, control of the mind, capacity in the heart, regulation in the self.
Details

Lahore, Punjab

00923071119961

Send Message
Hourly Rate: $150 to $175 US Dollars
About Me
I'm a holistic health practitioner and my work encompasses physical, emotional, mental, spiritual and psychological well being. I'm a faculty member at Somatofullness, a trauma informed coach, a polyvagal theory practitioner, medical Intutive, advanced theta healer, somatic and breath work facilitator, and meditation guide.
My goal is to empower my clients with tools that will help them regulate their nervous system, build self awareness, and heal from triggers and trauma responses that may be rooted deep in the subconscious mind and soma. My clients and I work together to unlock their unlimited potential, so they can go on to thrive in all aspects of their life. Together, we set achievable goals to harmonise the mind, body and spirit, and take steps towards releasing what stands in the way.
Reviews
2 reviews (5.0)
I have been working with Nazia Zainab Sheikh for the last 3 years or so. It has been a transformational journey - from the inside out. We have worked on removing limiting beliefs, achieving spiritual alignment, on alleviating physical conditions/ailments, detoxing the body, vagus nerve and nervous system regulation. Her mind, body and soul program is an amalgamation of the various modalities she works with - and I feel like every time I have arrived at a point where I think I have peeled away all the layers - more things surface - I am constantly evolving and expanding and becoming a better me - which is beginning to reflect in the reality around me - a very exciting place to be - and the most important thing is I feel fully supported by Zainab and lovingly guided through this journey of self-awareness and transformation.

Sidra Sheikh
I started working with Zainab in private sessions about 2 years ago and I had no idea at the time that my life was gonna turn upside down in the most miraculously insane way. Zainab is an incredible practitioner, she is gentle yet motivating. Through her guidance I have fallen in love with bettering myself. By taking me deeper and deeper within myself she guided me into releasing literally 30 some years of trauma (which is no easy feat because I think I cried for 5 months straight). Through my practice with her I am learning to make space in my life for myself. I am learning new things, my mind is growing in ways I could have never anticipated. Zainab's evolution as a practitioner has been remarkable. In the two years I've been working with her, her approach has gone from pure theta healing to the incorporation of somatic body/breathwork and intense nervous system regulation. I take my sessions with her very seriously and intently work on her method because I am finally at that place in life where I can safely say, I am on my way to becoming the woman I have always wanted to be.

Momina Sibtain