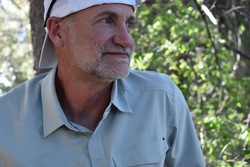 Philip Bennett

Colorado Springs, Colorado
Life Coach, Relationship Coach, Retirement Coach
PsyD Clinical Psychology, M.Div.
I coach people who are "stuck," i.e. unable to achieve their goals relationally, in their careers, or may feel lost in the transitions of their lives, e.g. divorce, retirement, spiritual crisis, etc.
About Me
I worked as a clinical psychologist for over 20 years. I was always troubled by the diagnostic aspect which required labeling struggles. Over the years, my conviction grew that while psychology enables us to gain insight into our struggles, it is understanding our beauty, our brains / neuroscience, and practices like mindfulness which ultimately rewire our brains and enable us to open doors to a new future, moving through and past former struggles to new realities. Change is all about rewiring our brain. When we focus our attention, we create a neural network. When we strengthen that network, it can become a trait. Change, or getting 'unstuck' is about creating new superhighways in our brains.
Coaching became an obvious frame through which to pursue my own passion of helping people overcome roadblocks which occur when we simply function on autopilot as we engage the world. We truly can overcome knee jerk reactions to life and move toward more mindfully engaging the world. As we achieve this, and move toward a more integrated brain, the roadblocks in our lives tend to be less inhibiting and we become more resilient. The traits which hindered us are replaced with new traits as we create new pathways in our brains.
Hope is a primary source of energy for persevering in life. Neuroscience provides us with a hopeful view of our brain and the possibilities of change. Good coaching helps us come more awake to what is occurring in us and around us as we engage with the world. If we want to progress past the hurdles in our present lives we all could use a coach. Every great CEO, athlete, performer, etc. has had a great coach. Growth and change are possible. So wherever you find yourself stuck in life, invest today in a better future for yourself becoming more integrated, more whole, more awake, and thus more in control of yourself — the only thing you really have control over in this world — you
Reviews
5 reviews (1 verified) (5.0)
Phil was an excellent coach. With his strong psychology background he took that approach to get down to the bottom of roadblocks and fears that are holding you back from finding your potential

Dan
Phil is that rare individual can can put himself in the moment and be totally engaged with you. His ability to listen and guide is appreciated by, I am sure, everyone that he coaches through lifes challenges and mysteries. I am always amazed by his insights, ability and compassionate approach. I highly recommend Phil, he is wise and caring.

Thomas McCabe, Art Consultant
I've been working with Phil for many years and it's been a great experience! He offers a level of insight that I think is difficult to find. He's helped me improve myself in many ways, including being more open to the opportunities life has to offer, more confident, more social, more in touch with my emotions, more playful, and able to have more meaningful connections with the important people in my life. I would not be the person I am today without his attention and guidance.

Peter Bowlin
Phil has been very helpful in helping us make life transitions that we have been wanting to make for a long time. He has helped us recognize our strengths and helped instill the confidence we needed to make the changes for our future. He has also aided us greatly in understanding where our communication could be better. Obviously this helps greatly when you are making a major change, but it also has helped with other relationships in life. Highly recommend!

Megan
I have had the privilege of learning from Phil off and on over the last decade. He has been instrumental in growing my understanding of my inner world and past issues that were driving my present behavior that I had little control over. As we processed together, I was able to overcome the "stuck" parts and be able to experience positive movement with family, friends and career. He is truly a gift.

Sandra Trujillo