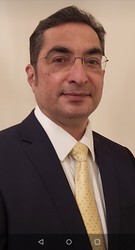 Zarir Shroff

London, England
Leadership Coach, Executive Coach, Entrepreneurship Coach
BA, Management Leadership Programme-Rice University Certified Practitioner - (LCP) Member (ICF) (EMCC), Mentor (London and Partners) Mentor/Trainer (AFC)
I coach CEOs/Entrepreneurs to create Vision and Strategy, develop High Performing Teams and have Work-Life balance, leading to high growth in revenue and profits and personal wellbeing.
Details

London, England HA1 4PL
0044 (0)7958575116
Send Message
Hourly Rate: £100 to £300 British Pounds
Gender: Male
About Me
Are you a CEO or Entrepreneur, losing sleep on how to grow your business and feel stuck or stagnated?
Are you a CEO tearing your hair out trying to make your team/s function smoothly but with not much success?
Are your busy schedules creating havoc in your work-life balance and spinning it out of control?
OR
You are a successful Leader and -
want to take your business to the next level but do not know how?
would like greater self awareness?
create authenticity ?
want a non judgemental thinking partner?
Welcome to our Unique Leadership Development Plan (ULDP) where I will be your Confidential Thinking Partner and coach you on your journey of professional and personal growth and transform you as a Leader. The unique part of our coaching system is scientifically tracking your progress, over a period of weeks up to twelve months.
The ULDP is an integrated system developed across 30 years of practical experiences, learnings and observations, and successfully leading teams and organisations to achieve and surpass their professional and personal milestones.
The ULDP is a VIP one-on-one coaching programme which can be customised according to the requirements of our clients. Besides the regular coaching sessions, there is 24 hour support system and regular reviews to ensure the focus on execution and achievement of your respective goals.
Benefits -
Empowerment in Leadership
Discovered Perspective
Authenticity and Integrity
Augmented Emotional Quotient
Enhanced Performance
Discovered Deeper Purpose
Created Self Awareness
Developed Resilience and Motivation
Having a global perspective, I have travelled to over 60 countries and have coached, mentored and trained over 10000 people globally. Having worked in senior corporate roles and and as an Entrepreneur, I share pragmatic real world strategies and perspective to Leadership challenges. I understand the intensity of leading complex businesses in a rapidly changing global business environment
Reviews
7 reviews (5.0)
As a Leadership coach and mentor you look up to someone who is not only into giving you theory but someone who is able to show you the way with a practical perspective and is willing to do the journey together and Zarir is undoubtedly the right choice as he is willing to do the hard work together. In March 2020 when the pandemic hit, and our travel agency business shut down overnight left us clueless and wondering. The silver line was the mentorship and coaching from Zarir which enabled us to identify the options that can be explored on survive and sustain. He was instrumental in guiding us to identify our strengths which can be utilised for our pivot. Scaling up the business, setting up the process , having a robust check & balance system is critical but Zarir has always reminded us that in this pursuit we should not the lose the human touch element which in testing times ensures that your team will be willing go with you all the way.

Mr Mahesh Pawanaskar – Director and Co-Founder, Nam Ho DMC Pte Ltd and Nam Ho Logistics – Singapore.
I was put in touch with Zarir through the London & Partners Business Growth Program as he mentored me over the course of several months. As a busy Founder and CEO of a start-up the time I spent with Zarir was invaluable as he was able to help centre me and focus myself on the things I needed to be thinking about running a start-up and I always look forward to speaking with him and getting his thoughts. I would highly recommend Zarir as a leadership coach.

Mr Christopher Styleianou – Founder and CEO, The Adventure is Real - London UK.
My association with Zarir Shroff is over three decades. Zarir is a trustworthy, reliable, good-humoured coach and a friend who supports others in making them intellectually complete. His positive attitude to get things done is impeccable. Even in the face of difficulty, he is an immensely admirable asset to see how he brings good advice and direction towards any given problem. Zarir has always led his colleagues with diligence, perseverance, and optimism that he has shown to whoever is coming across a dynamic and lively personality. While he demonstrates a growth mindset, he has inspired his peers to adopt a valuable outlook towards perspective to reality; he has helped shape many lives. In life, you get many teachers and coaches, but Zarir's coaching, strong belief, ability to acquire new skills and improve through rigorous practice have shaped him to be one of the finest leadership coaches. Zarir has ingrained self-confidence and belief in a strong ability to do better. As a coach, and mentor it is incredibly fulfilling to witness him make his peers and colleagues a replica shadow of him. These qualities are rare to find in today's unprecedented times. Every time I have had an opportunity to introduce him to any colleagues, they have felt a clear shift in their mindset. They have come out with sparkling life-energy and zeal for continuous overall improvement.

Dr Burzin Bharucha – Ex-Director Programme Management ITGRC and Cybersecurity - SOW at Al-Rajhi Bank (ARB) – GCC
I have worked closely with Zarir for few years. He has always been a great communicator, mentor, and an awesome human being. He has an ability to understand the strength and weakness of an individual and calibrate it with the context /background. In any conversation he can become a sounding board quickly and can help you to share the challenges from your perspective. With his immense experience of dealing with people he can make you think deep, generate options and move forward. To me personally he has guided in complex situations and that too by asking questions rather than just by giving a solution pack. The discovery of situation with questions has led to wonderful solutions. Even to my team his sessions has added great value to build a bigger picture, understand their strengths and to convert a problem into a challenge. I can always count on him for solving any situation where I see a dead-end. Thank you so much Sir!

Mr Sushil Varma – CEO – TheBirbal.com - India
I had the privilege to interact with Zarir on many occasions while he was working in Kuoni and MakeMyTrip. He always struck me as a very creative, capable and learned professional. His ideas were well thought through, but still out of the box and creative. I liked the fact that he had great stamina, did not give up quickly and pursued his idea until it came off successfully. He is people's Manager and a very respected leader in tourism. Last but not least, I like Zarir's passion to train teams, coach leaders and be mentor to people / companies who need direction / guidance. He would always know how things work, he would always ask the right questions, quick learner and someone who would apply the leanings immediately. Zarir is a standout leader / Mentor / Life coach who i am pleased to endorse and recommend.

Mr Deepak Rawat – Senior Vice President – MakeMyTrip.com (MMYT – NASDAQ) - Gurgaon India
I have witnessed Zarir's executive talent on many occasions. He is a visionary in the industry yet highly approachable by all, he impacts the term 'Vision' from a completely different perspective, and it is this inherent quality that separates him from the many leaders of the industry. He has insight and gifts that surpass many, a competitive nature and determination that cannot be beat, and has earned the respect of everyone in the company. His high level of expertise, healthy self-confidence and excellent leadership skills combined display a business and work ethic that is second to none. I can think of no one whom I would highly recommend as a true leader, beautiful human being and a gifted listener.

Ms Milena Tannen – Head training and Development (CPD) – Mumbai India
I have know Zarir for over two decades. Our paths crossed and Kuoni and then we worked together at MakemMyTrip.com. Zarir was instrumental in setting up Europe as a product in MakeMyTrip.com. Setting up a news destination, scaling it up and making it the best selling destination in couple of years takes an extra ordinary effort and skill. With his innate leadership skills made it look seamless. During his entire tenure me could manage, counsel, educate, persuade all internal and external stake holders to achieve the goal. Zarir's ability to effortlessly relate with all key resources, empathetic approach, ability to break up complex problems and solve them made him immensely popular and successful leader. Apart from being a par excellence trainer and a motivator, Zarir has also been a good coach and mentor for many in various organizations he has worked for and is someone who will listen, can be trusted and above all will offer a honest and simple result oriented solution. I cherish my association with Zarir and wish him the very best in all the future endeavours.

Mr Manoj Gagwani – International Business ex- MakeMyTrip.com - Dubai, UAE.