Problems Coaching Solves
Problems Coaching Solves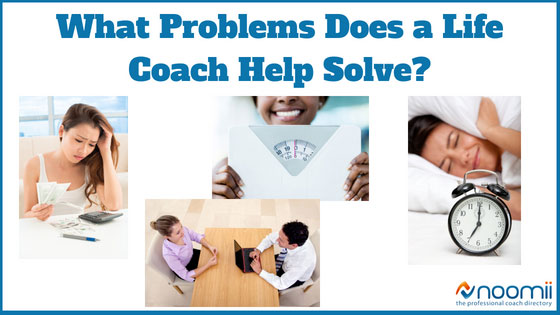 What Problems Does a Life Coach Help Solve?
When you have a leak in the kitchen, who do you hire? A plumber.
When you have a toothache, who do you call to make an appointment? A dentist.
When something's wrong, in the neighbourhood, who ya gonna call? Ghostbusters.
Joking aside, the point I'm making is that the problems that coaches solve are not always obvious. For example, if you wake up for the 73rd Monday in a row feeling grumpy and disheartened about your job, who do you call? Your mom, a friend or maybe nobody at all.
What do you do if you struggle with self-esteem and confidence and yet, you don't want to see a therapist because at the root of it, you know that there's nothing "wrong" with you?
What if you want a second career that you love and you are contemplating going back to school, but you have no idea what you should be studying? Who do you ask for help?
It may not be your default answer but you can call a life coach for all of the above. Yes, a life coach can help overcome the ol' Monday morning blues, build confidence, determine your career path, find the love of your life, start your own business and so much more.
Nowadays, researchers in the field of Positive Psychology are discovering how people thrive, improve their wellbeing, become happier, become more resilient and have more meaning in their lives. These are all outcomes of working with a life coach.
Life coaches can help you:
overcome the Monday morning blues
build confidence
get clear on your goals
stay accountable to your goals
do more of the activities that engage you
have more meaning in your life
develop your purpose
work on the things that you are passionate about
feel happier
If any of these problems sound familiar, you're in the right place. Hire a life coach today or get a personalized coach recommendation from Noomii for free!.
This article is written by Stephan Wiedner, co-founder and "Head Coach" at Noomii.com.