4 Ways Business Coaching Helps Local Communities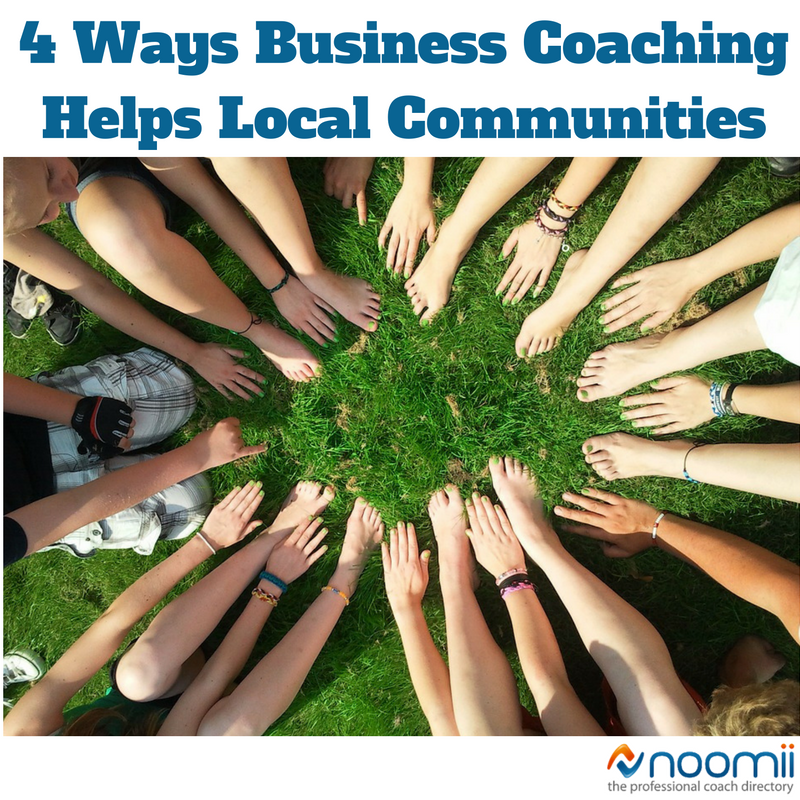 When you're a business coach, you're probably speaking with small- and medium-sized businesses from all over the world. It may be difficult to put your finger on how your business coaching venture is actually making a real impact on something bigger than you, such as local communities.
You might be surprised–and inspired–to know that the work you do to help local businesses is not just a positive thing for you or your clients.
Helping local companies helps local economies
Research has shown how small businesses play an integral role in the economic landscape of many communities. While big-box corporate giants often get most of the notoriety in a marketplace, it's still the local business owners who give employment, local tax dollars and a sense of hope to communities. Nobody aspires to be the manager of a Wal-Mart, but many of us dream of having our own main street ice cream shop.
It's tough to fully grasp how your coaching service, which is designed to help individual clients, can actually have an impact on an entire location. And you may not see the benefit your coaching has on the community when you pass your days speaking with your business clients from the comfort of your home office in Anytown, USA. However, the fact of the matter is that if you are helping your business clients succeed by having them show significant revenue increases, you are actually playing a role in a much bigger picture. So, today we are going to take a step back from the idea of helping your clients and focus on how your clients help their world.
Philanthropically minded local businesses give back to their communities
Not only does money spent by customers who shop at small businesses go right back into the community, but many of these business owners are very community-oriented in their actions. They are philanthropic and will often give a percentage of their sales to local causes, such as a Little League team or to a longtime customer struggling with cancer.
So, when you're coaching your small business clients, you're probably focused on making these companies alone succeed. However, you can't ignore the fact that when your clients do well, they are more open to doing community-based work using their profitable business ventures as a platform for their good deeds. In essence, you are helping the less fortunate members of local communities by aiding your clients in their entrepreneurial efforts.
Knowing that you could literally be helping those who are less fortunate as you conduct your work as a business coach should give you a warm feeling inside. Helping your clients envision a world where their impact is significant and they can give back intelligently can take this locally minded philanthropy even further. So Instead of always getting caught up in your endless phone calls, e-mails or Skype conversations, sometimes it's important to stop and think about your true impact on the world.
Great local companies drive more local entrepreneurship
We all have people we look up to. For many of us, the local business owners with their fancy cars, big smiles and golf course tans were the only local examples of real success that we saw as children. When entrepreneurs are starting businesses in local areas or industries, it proves that there are ample opportunities to succeed, be profitable and have a lasting effect.
As a business coach, your ultimate goal is to help other businesses be successful. You may consult on writing business plans, business financial issues, business taxes, sales and marketing, the list goes on. By having your hand in the success of other companies out there, you could literally be helping to encourage entrepreneurship for those people your clients life touch. When others see your clients do well, they'll be tempted to give business ownership a shot to see if they can get in on the action. What's an added bonus for you? Word of mouth advertising!
Longstanding family businesses can last for generations
A good number of small businesses are owned by either married couples or large families, with duties being passed down from one generation to the next. When you're coaching businesses that may need a little boost after some stagnation, you're contributing to the overall growth and profitability of these family-owned ventures. Wouldn't it make you feel special if a 50-year-old family-run coffee shop stay in business for another 50 years because your coaching services put the shop on a better path? It really should.
Final words
It's incredibly easy to get complacent. It's just as simple to forget about the revolving world around us and how our actions influence others, even unknowingly in many instances. If you stop and smell the roses to realize how you could be contributing to a bigger cause than just the clients you work with, you can become an even more effective and empowering business coach. Ask your clients more than just about their sales numbers. Ask them how their businesses fit into a downtown area or an entire community. You may be stunned at their answers, and you should not hesitate to take a little credit for the great things they tell you that they're doing.
When you help businesses grow, you help communities grow. When you help communities grow, you help the world become a better place. That's what we do at The Startup Expert ®. If you are interested in talking to a coach to make your business as impactful as you think it should be, reach out to us and schedule a free, 30 minute, no commitment, coaching call (we coach coaches) and we will help you become The Startup Expert ®.
About Bert Seither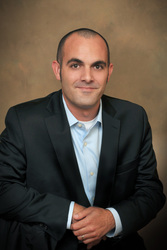 Bert Seither and
The Startup Expert ®
, has assisted thousands of startup and well-established small businesses with their business development needs. He's helped thousands of clients in a wide range of industries, gaining insight into a multitude of fields. He's a, certified small business coach, certified S.C.O.R.E. mentor, licensed tax preparer, author and speaker and has been featured in expert interviews on television networks ABC, NBC, and Fox.
Check out these related articles: